Tokyo Police to Launch Anti-Drone Drone Squad
---
---
---
Alexander Neil / 7 years ago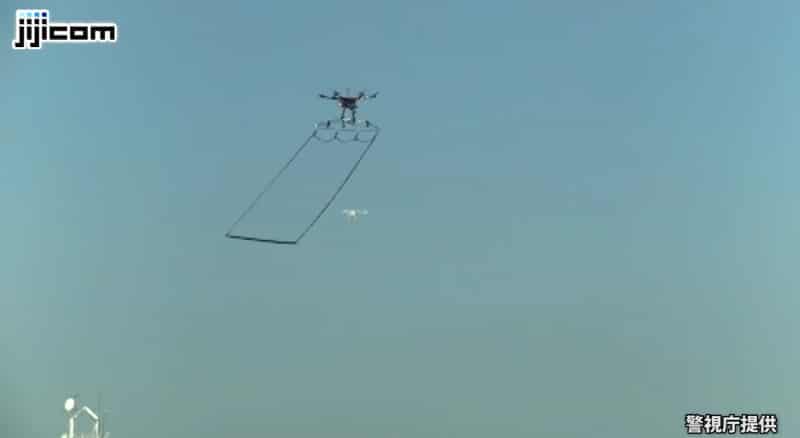 Many countries are beginning to come up with their own answer to drones being used dangerously or criminally. Now Japan has moved to restrict the usage of personal drones too, following an episode where a drone carrying a small amount of radioactive materials managed to land on the office of Prime Minister Shinzo Abe's office in April. And while most nations have settled on simply placing legal restrictions on drones or requiring registration, Japan plans to do this and more, with the Tokyo Police Department planning to roll out a squad of anti-drone drones.
This week Japan amended its aviation act to include limitations on drones, with Paul Haswell, a partner at legal firm Pinsent Masons, telling the BBC, "In Japan, it is illegal to pilot drones over certain areas such as airports and power plants, over roads, or above a height of 150m." Not only this, but some public places such as city parks also have restrictions in place that outlaw drone use in them, which is sure to annoy drone enthusiasts living in Japan's crowded cities.
Police in Tokyo have demonstrated that their plan against nuisance drones in the city will be the deployment of their own drone craft, equipped with nets to catch the troublemaking drone. The strategy put in place will involve informing the operator via loudspeaker of their infraction, which if ignored will prompt the use of the police drones. And the Japanese police take drone incidents seriously since the April incident, believing that terrorist attacks using explosive carrying drones are a real threat and defending national functions is their top priority.
It is certainly interesting to see authorities taking to the sky with their own drones to deter potential menaces, but is it the best way? Only time will tell for the citizens of Tokyo.