Toshiba 2.5-inch 1TB Solid State Hybrid Drive Review
---
---
---
Bohs Hansen / 9 years ago
Introduction
---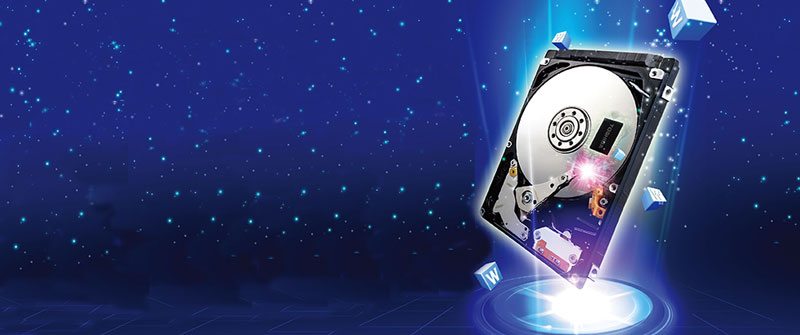 Toshiba is one of the world's leading suppliers when it comes to OEM Hard drives, so it's no surprise that they also want to be part of the Hybrid Drive wave led by WD, with their own OEM drives and range of consumer SSHD drives. Today we're taking a closer look at the Toshiba 1TB 2.5″ Notebook Internal Solid State Hybrid Drive, the MQ01ABD100H.
Hybrid drives enter a sweet spot between traditional hard drives with spinning platters and solid state drives with their flash memory. They are giving us the capacity we're used to from the hard disk but with a boost to the most-used-files on your system to near SSD speeds. Toshiba uses self-learning caching algorithms to determine your usage pattern and optimize file locations.
There are several reasons one would pick a hybrid drive, where none of them have to be exclusive. If your laptop or notebook only has room for one drive while you need a lot of storage space, a SSD that size might be out of your price range. The hybrid drive will give us faster boot times as well as faster access to often used files. Compared to traditional hard drives this is a big bonus, but doesn't cost much more. A lot of people might also feel it will be easier to just deal with one disk over setting up both a SSD for your system and a HDD for the rest.
It's also a great choice to make if you aren't sure that you actually need the speed a SSD will give you. While SSD's have become both cheaper and bigger over the years, they're still to expensive for many people. Comparing the pure capacity of hard drives they could get for the same money can leave you with a tough decision. The Hybrid drive fills this gap, allowing everyone to find just the sweet-spot between the price and performance they need.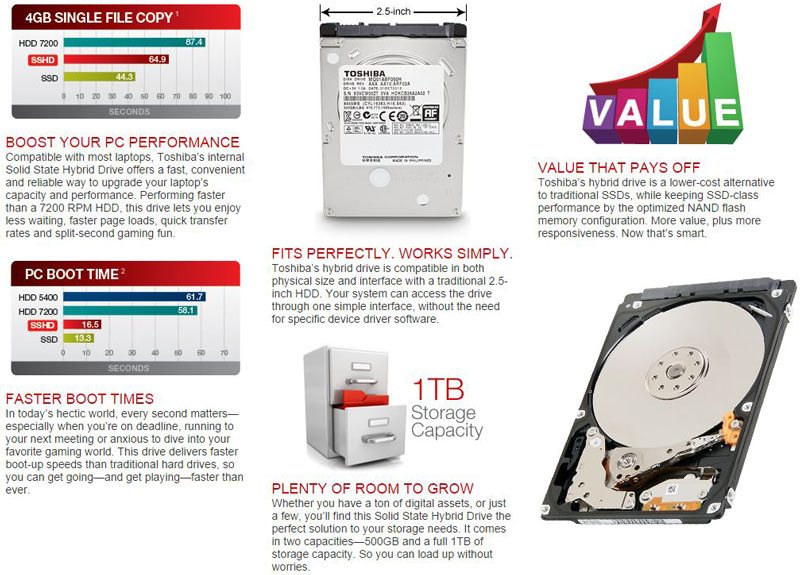 Since this is an OEM drive, it comes with no form of accessories. The drive is mainly sold to system builders, and they don't need these extras. The drive isn't an exclusive and can be had at many retailers as well. Toshiba is offering a 3-year warranty on this 9.5 mm thin drive that weighs 117 grams.
This hybrid drive from Toshiba has been on the market for a while now, and as such I did a little digging into complaints and user feedback. There weren't many bad user reviews to be found, and less than ordinary on a product of this age. This should already be a good indication on the reliability of this drive.