Toshiba Confirms Selling Minority Stake in NAND Fab
---
---
---
Samuel Wan / 7 years ago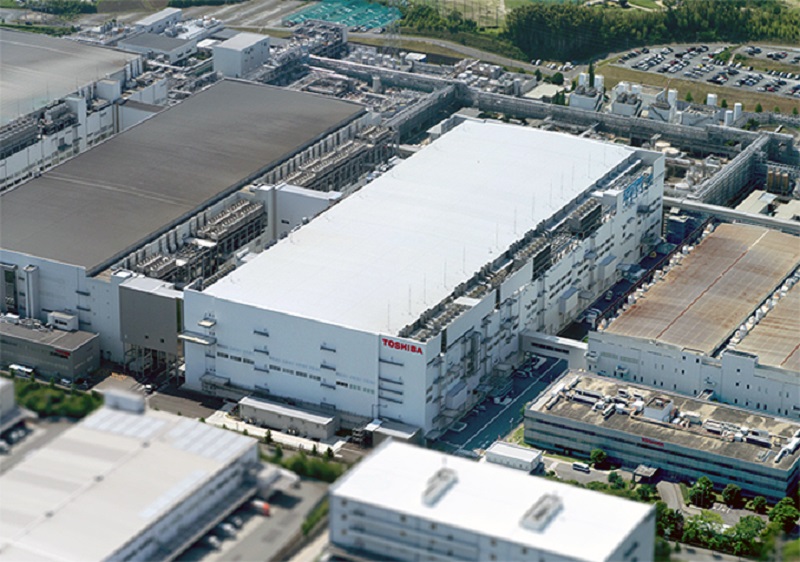 Earlier in the month, reports surfaced about a potential Toshiba NAND fab sale. Due to poor financial performance and rocked by scandals, the Japanese conglomerate is in need of cash. After confirming that they were considering selling off part of their fab business, Toshiba has taken the final jump. According to the company, the NAND fab business will be spun off and a 20% stake sold by the end of the quarter.
So far, the goal is for the transaction all the details to be worked and completed by March 31st. That's quite an ambitious timetable given the amount of involved. What's more, Toshiba actually hasn't found a buyer yet for the roughly 20% stake valued in the billions. The offer is even more limiting as the 20% stake is only for the produced NAND and profits and no control at all. The likely buyer would either want the fab for the NAND or be willing to simply eke out the profits by selling the NAND in bulk.
Given that the NAND fabs are jointly owned by Western Digital and Toshiba, it's possible WD may want some say in the purchaser. WD is also one of the rumored buyers but it remains to be seen if that will happen. Other potential buyers could be major SSD makers or even Seagate who has been left out of the SSD market. It will be interesting to see the effect of this sale ont he R&D for the WD/Toshiba NAND business.