Toshiba MG07 14TB 3.5-Inch Enterprise HDD Review
---
---
---
Bohs Hansen / 4 years ago
---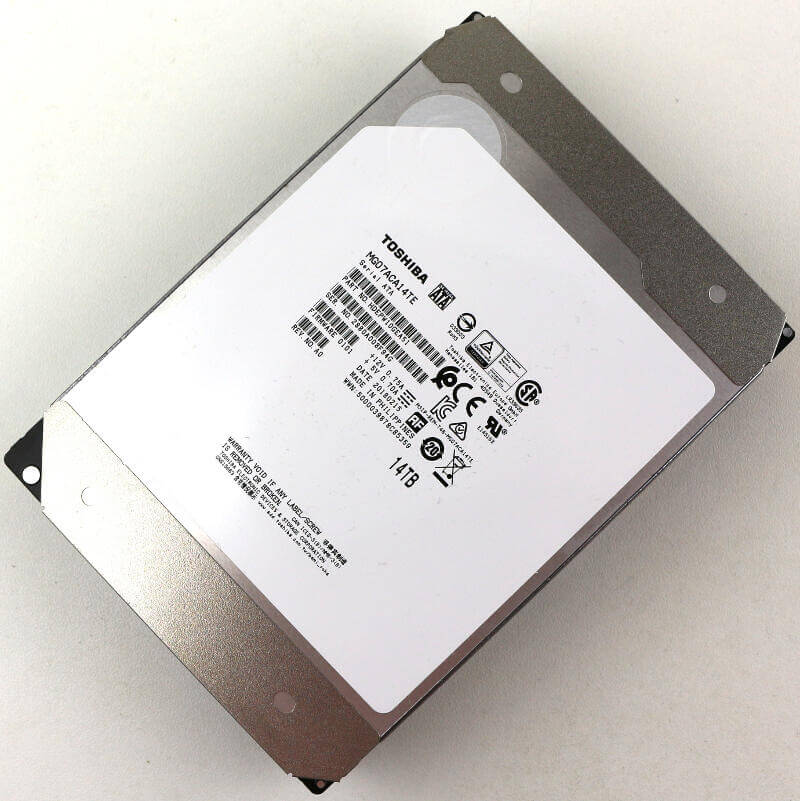 Toshiba MG07 14TB
Hard Disk Drives have surely made a lot of progress in the recent years and today I'm taking a closer look at one of the latest and best in this category: Toshiba's MG07 enterprise HDD (product link) with a capacity of 14TB. The drive achieves this with a 9-disk helium-sealed design and conventional magnetic recording.
Toshiba MG07  Enterprise HDD
Toshiba's MG07 series is using the world's first 9-disk Helium-sealed design, allowing it to offer up to 14TB of conventional magnetic recording (CMR) capacity and 7200 rpm performance. The industry-standard 3.5-inch form-factor integrates easily into cloud-scale storage infrastructure, business-critical servers and storage, and File and Object storage solutions.
The MG07 series utilises Toshiba precision laser welding technology to seal helium inside the 9-disk mechanics for the life of the drive. The helium-sealed design reduces aerodynamic drag to deliver a lower operational power profile, helping to achieve TCO objectives for cloud-scale and software-defined data centre infrastructure.
Next to the massive 14TB version, there's also an 8-disk 12TB model. But let us stay with the drive I'm reviewing today. The 9-disk 14TB models achieve a 40% increase in maximum capacity over previous MG06 10TB models. That alone paints a picture of the upgrade possibilities.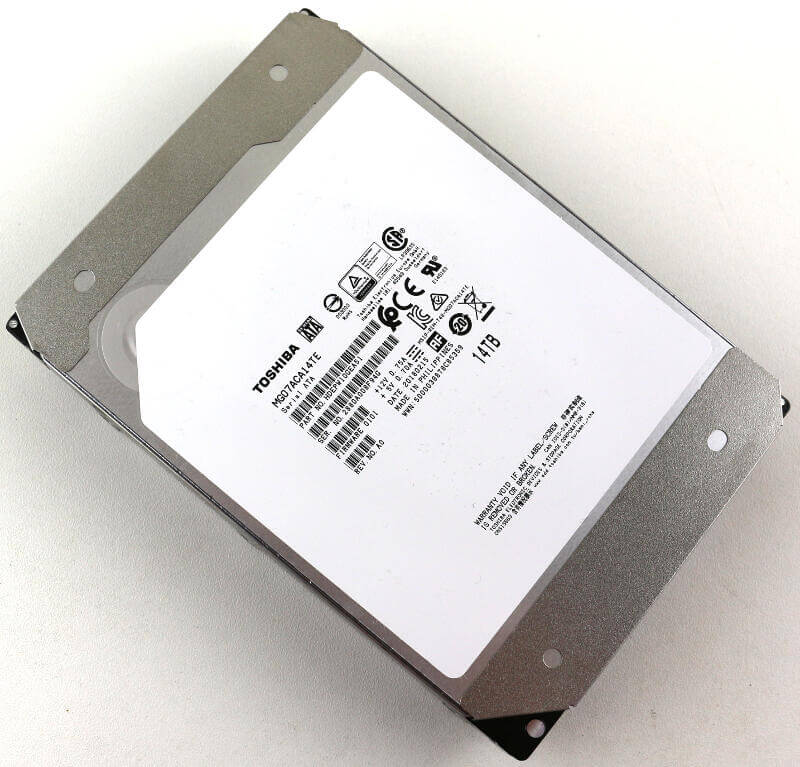 MG07 Models and Options
As with any enterprise-level drive, there are various versions. Which to pick will depend on your setup scenario. There is a 4K native and a 512kb emulated MG07 available. Both of those are also available in a Sanitize Instant Erase version (SIE).
For each of those four drive types, you can choose between the 14TB and a 12TB drive which have a lot in common. They both feature a 256MB buffer and a 7200 RPM spindle speed. The mean time before failure is also the same with 2.5 million hours and so is the wight with 720 grammes per drive. What is different is the power consumption and performance.
The 14TB model has the best performance with a sustained data transfer rate of 248MB/s. The 12TB comes in slightly slower, but it's still fast with its 242MB/s. The 14TB drive consumes 4.22W when idle while the 12TB consumes 3.93W. That isn't a lot considering the available storage capacity. In fact, the 14TB model improves the overall power efficiency by 50% over the predecessor drive when calculating watts per GB capacity.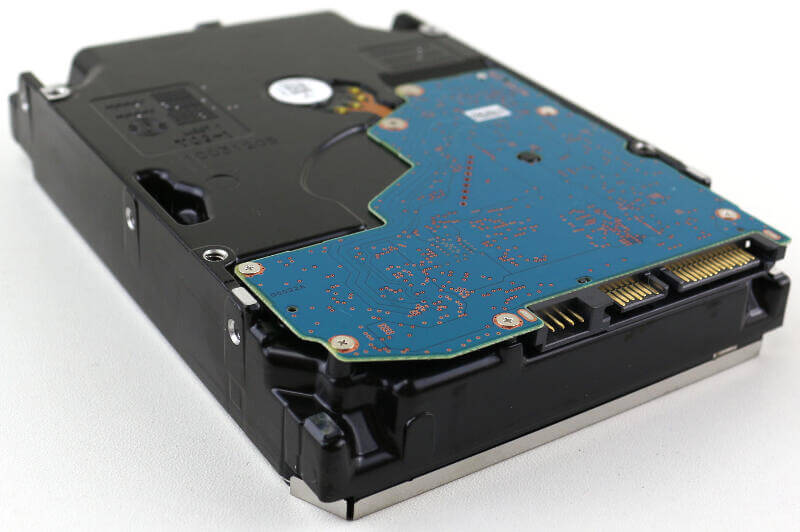 Reliability Matters
Endurance and reliability are at least as important as performance, especially in the enterprise sector. I already mentioned the 2.5 million hours MTBF above. The load/unload cycle is rated for 600K and the drive is rated for a workload of 550 TB transferred per year.

Feature Highlights
14TB and 12TB capacity models
Innovative 9-disk helium-sealed design for superior storage density
Industry Standard 3.5-inch 26.1 mm Form Factor
7,200 RPM Performance
SATA 6.0 Gbit/s Interface
Low operational power profile, providing excellent power efficiency (W/TB) for better TCO
550 Total TB Transferred per Year Workload Rating
Sanitize Instant Erase (SIE) option model available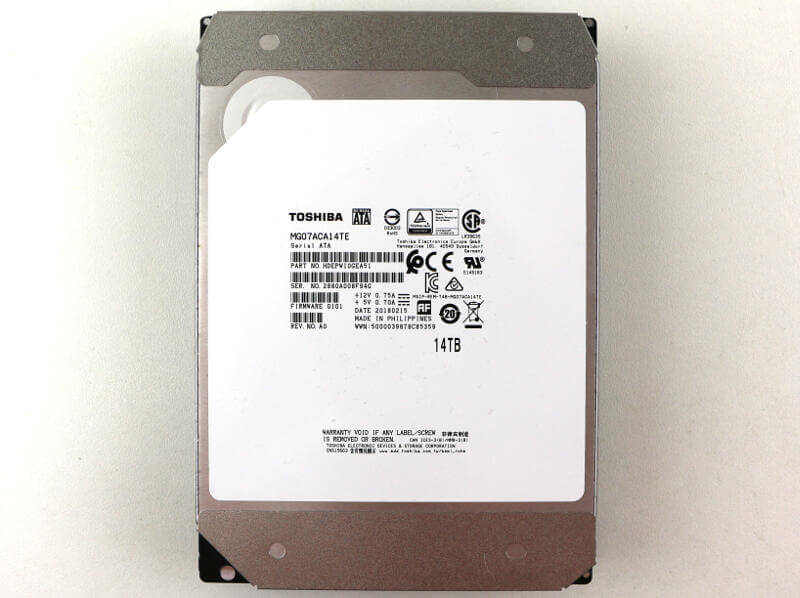 Specifications
The specifications are taken directly from the manufacturer offered details. They are valid at the time of review, but might be subject to change in possible future revisions of the products.