Toshiba OCZ TR200 480GB SATA3 SSD Review
---
---
---
Bohs Hansen / 5 years ago
---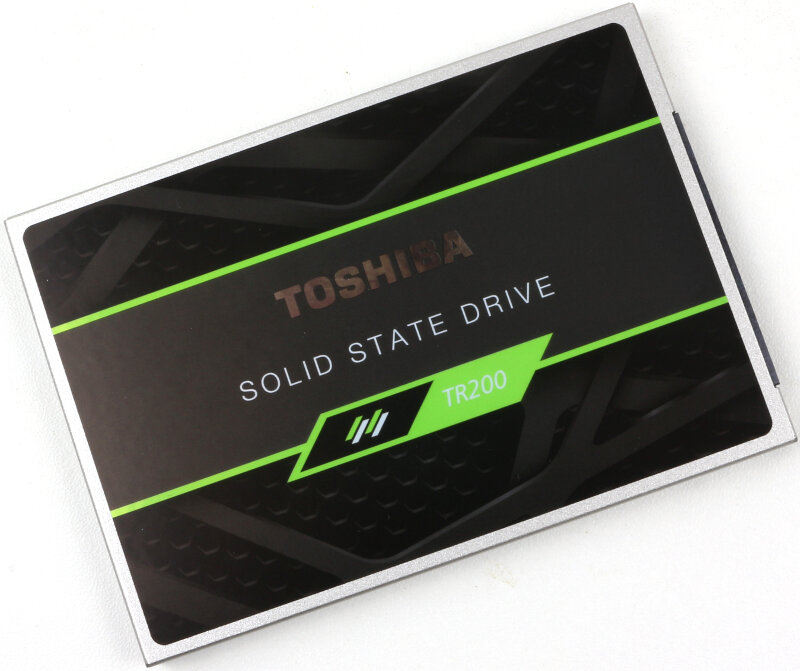 OCZ has been fully integrated into Toshiba's line-up and a perfect example of this is the brand new TR200 SSD. Today I'm taking a closer look at this drive, its features, and its performance.
Toshiba is consolidating all their retail offerings under the same product line and branding. The TR200 will therefore succeed not only the TL100 and TR150 but also the A100 and Q300.
SATA3 vs NVMe
New M.2 drives and especially NVMe-based drives are taking most of the hype in the storage area, at least at the moment. While that's said, there's still a but. Compatibility with older systems is a factor that shouldn't be forgotten. The SATA protocol has been around for a long time and there are a lot of systems out in the wild which support these drives. The classic 2.5-inch 7mm form factor which the TR200 comes in will fit into almost any system, whether it's a portable or stationary system. It also offers more capacity for the money which makes it an obvious choice for first-time SSD adopters.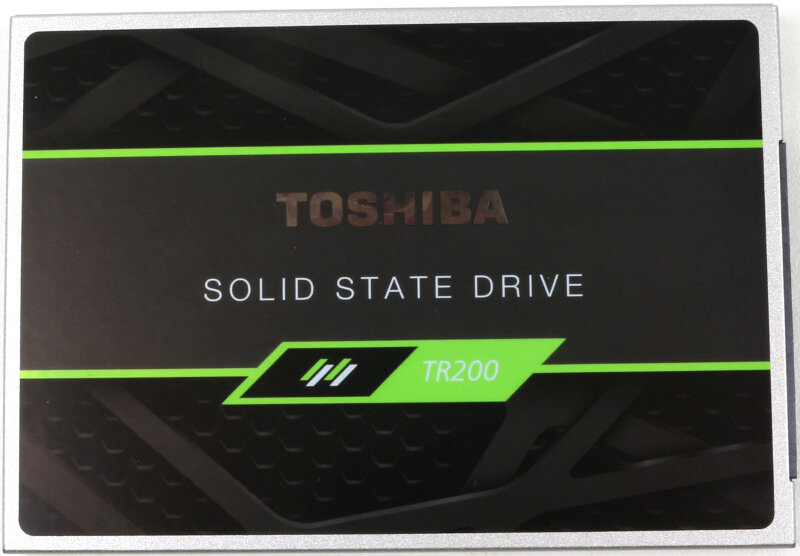 Built with Third Generation 64-Layer BiCS 3D NAND
Toshiba is behind the BiCS flash technology and it has come a long way. The TR200 is the first retail drive to feature the latest and third generation. The NAND is vertically stacked in 64 layers and the benefits of this are clear. You can more capacity in the same footprint, aka per chip. The charge trap cell and memory hole structure in this NAND increases the durability and that's one of the strong points. TLC has a natural lower endurance than MLC, but innovations are starting to make up for some of it.
Other features include faster performance through the 1-shot program called Full Sequence. With it, triple pages can be programmed simultaneously with fewer steps, thus a better performance. It also allows for a higher energy efficiency as it barely consumes any more power to write triple pages compared to a single page.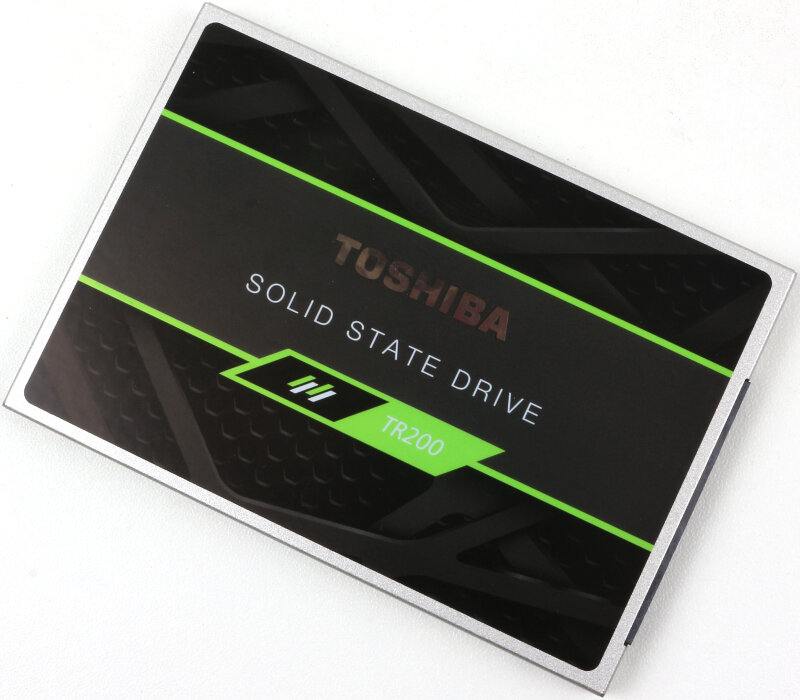 Performance
With all the talk about features and basic information done, let's dive into the numbers. After all, that one of the reasons you clicked this review. The Toshiba OCZ TR200 has a performance rating up to 550MB/s reading and 540MB/s writing. Those numbers aren't just for the large models either, all three capacity options have the same rating.
There is a slight difference when it comes to the random performance, but it is marginal. The 480GB model which I'm testing today is the one with the best rating. It can deliver up to 82K IOPS when reading and up to 88K IOPS when writing.
Endurance
As far as endurance goes, you get 60 TBW per 240GB capacity. That gives the 480GB model 120 Terabytes Written and the 960GB 240 TBW. And with that, we know the three available sizes which are 240GB, 480GB, and 960GB. I'm sure the latter will become a popular steam-library disk, among other things.
The whole thing is backed by a 3-year warranty and the TR200 features a 1.5 million hours MTBF as defined by the JEDEC standard.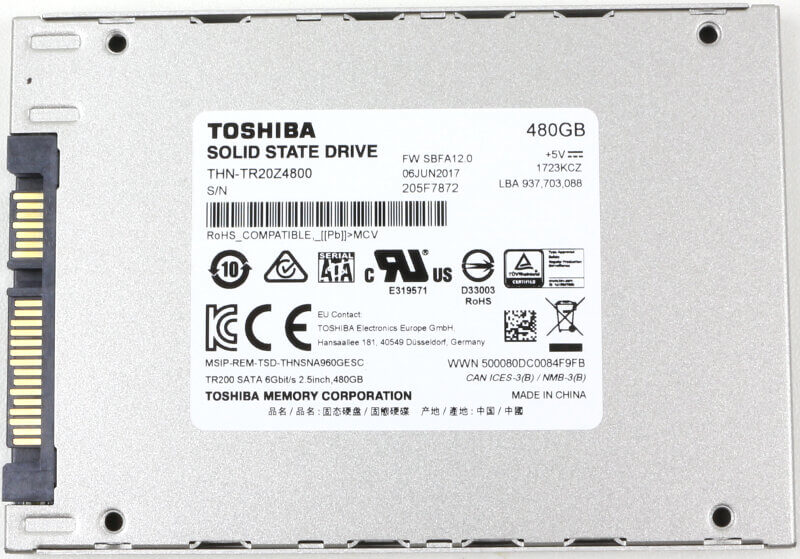 Features
We get the basic features such as Trim and S.M.A.R.T., that's a given. The TR200 also comes with the DevSLP feature which allows it to go into a deeper sleep state. With that, it's a perfect drive for portable systems. When the DevSLP is enabled, the drive will only consume up to a maximum of 10mW. Under normal active power, it will still not consume a lot with a rating of 1.6W.
So why should you get an OCZ TR200
A lot of people might get scared off by terms such as budget or entry-level drive, but they shouldn't. It doesn't make it a bad drive, not at all. It just means that you get to enter the world of faster performance for less money. And most importantly, you probably won't miss out on anything.
If you currently use a mechanical HDD in your system and especially if that system is a portable one, then the TR200 is a perfect choice. It is far less prone to damage due to shocks and bumps, it is faster, it consumes less power, and it is completely silent.