Transcend Introduces the CFast 2.0 CFX650/600 Memory Cards for 4K Video Recordings
---
---
---
Gabriel Roşu / 9 years ago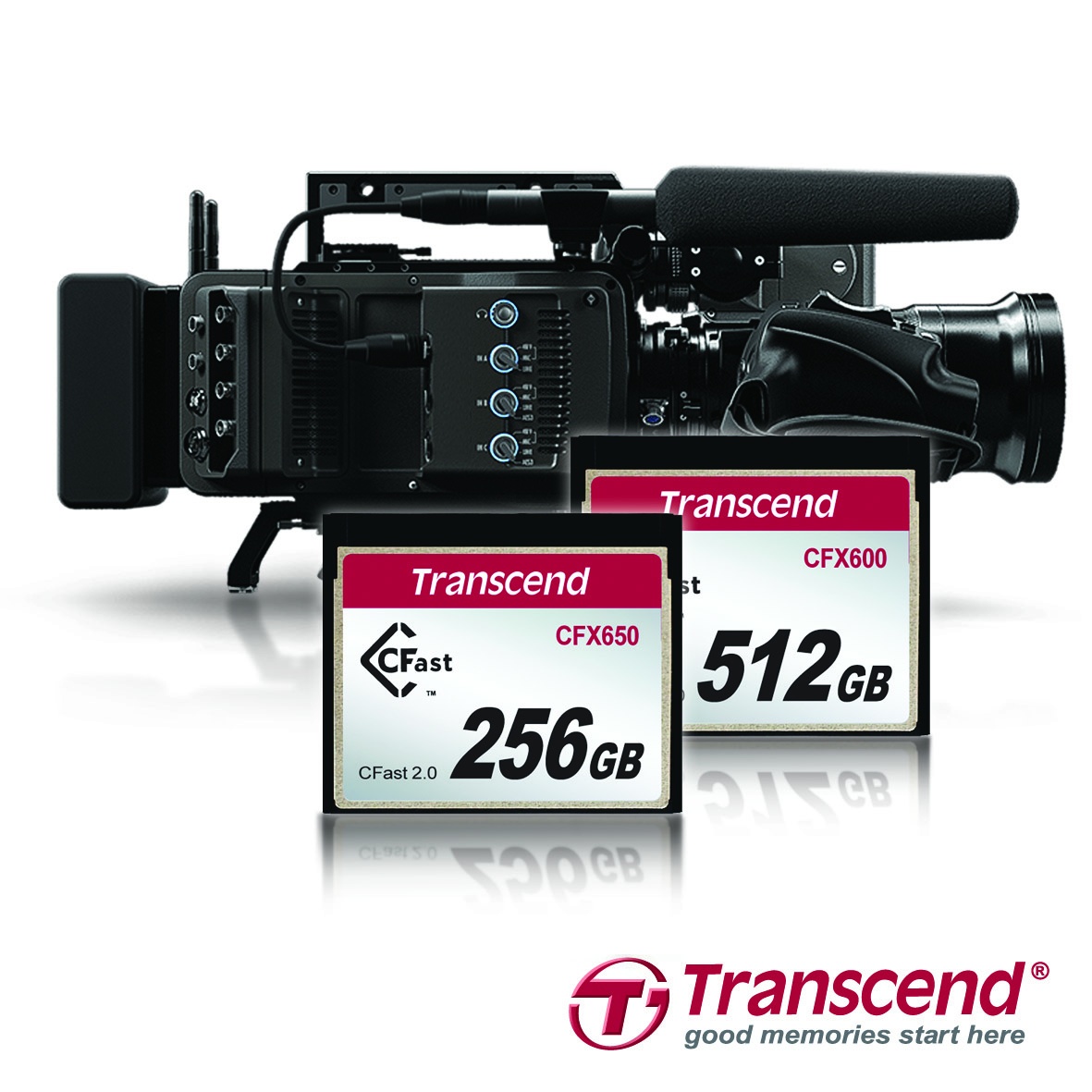 Transcend has just announced its latest addition to its memory card series, the CFast 2.0 CFX650 and CFX600, designed specifically to meed professional high-end 4K cinematography needs. The company has split the two into different sections and needs, having the CFX650 card featuring the fastest transfer speeds while the CFX600 features the highest storage capacity.
The company states that the CFX650/600 feature the next generation CFast 2.0 specification, having support for SATA III interface. The CFX650 is stated to boast the most remarkable read and write speeds, having the values marked as being 510 MB/s for read and 370 MB/s for write. If speed is not an issue in the current line of work, then the CFX600 is said to provide the highest capacity in order to capture all required 4K videos without worrying about how much free space is left on the drive, having a storage space of up to 512GB.
Both the CFX650 and CFX600 have support for the latest cameras and camcorders, providing 4K UHD resolution support (3840 x 2160 pixels) which offers 4x the pixel resolution compared to a normal Full HD 1080p video recording. Thanks to this, the resulting shots will deliver more vivid images with a wide-range of nuances and details. Transcend has stated that the "memory cards are fast enough to record high-resolution videos and meet the demands of high-speed 4K video recording", while also increasing "the workflow efficiency of the professional cinematographers shooting high-resolution Full HD and 4K UHD videos". In addition to the latter, the CFX650/600 come with a built-in ECC technology, providing automatic error detection and correction of transfer errors, enhancing overall reliability.
Transcend is said to throw in a free download of the company's exclusive RecoveRx photo recovery software to all CFX650/600 customers, allowing them to effectively recover accidentally deleted or lost files from Transcend storage and multimedia products.
In terms of pricing, Transcend is said to have priced the 128GB CFX650 memory card at $499 and the 250GB at $949, while the CFX600 is stated to have the 128GB version priced at $249, the 256GB at $499 and the 512GB at $949.