Transcend Releases DrivePro 130 and DrivePro 110 Dashcams
---
---
---
Bohs Hansen / 6 years ago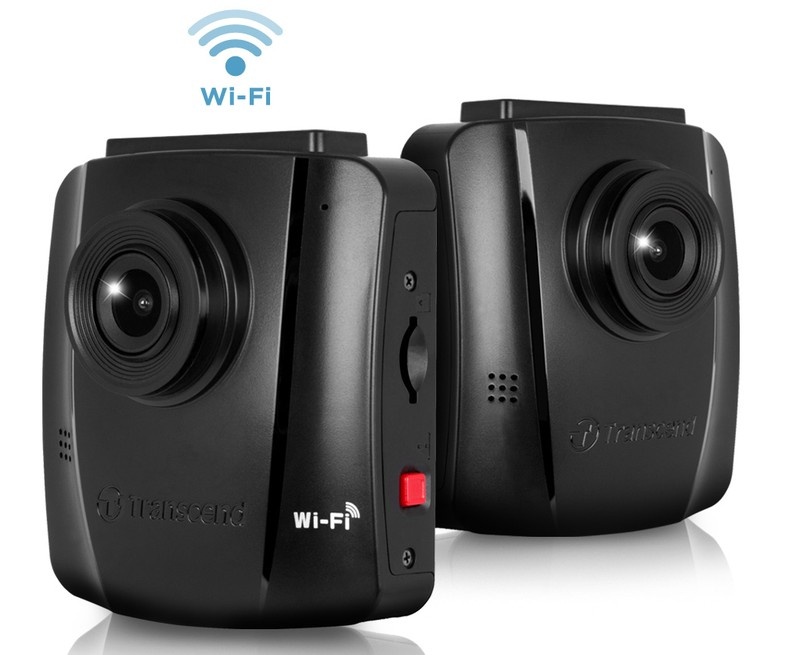 Transcend announced and introduced two new dashcams to their lineup called the DrivePro 130 and 110. Dash cams aren't just for official entities anymore, more and more people install them in their cars. They are both a visual record of what you've done, but also a great tool to have in case of an accident. Having video footage of an event can help prove who the guilty party is.
The new DrivePro 130 and DrivePro 110 dashcams use Sony high-sensitivity image sensors. They'll capture high-resolution images with extremely fine tonal gradations, even in low light. Night or day, the camera can clearly record details such as license plate numbers at 30 fps at 1080p Full HD. That is a feature which is important for such a camera. Other features include a G-sensor and a snapshot button.
DrivePro 130 with Wi-Fi
The DrivePro 130 features Wi-Fi connectivity that works with both iOS and Android devices with the free DrivePro App. While the driver is busy driving, passengers can view and download videos and images captured. All the settings can be changed through the app too. The Wi-Fi ability allows for easier download then having to remove the memory card, plug it into another system, remove it, and remember to plug it back into the camera again.
Besides the Wi-Fi function, the two dashcams have the same feature set.
More Features
You'll probably not remove the camera while it's parked, even if that's a situation that's incident free 99.9% of times. Still, things could happen, and that's where the DrivePro's time-lapse function becomes useful. The time-lapse video recording allows you to view hours of footage without actually watching hours of footage.
A dashcam is a safety device, and there are a couple more features in that regard. In low light conditions, the dashcam will remind the driver to turn on his headlights. A driver fatigue alert is also present. It will regularly remind the driver to take rest stops based on your defined period.
Price and Availability
Transcend didn't announce a time of availability or a price at this time. The new DrivePro 130 and DrivePro 110 are both backed by a 2-year warranty.