Tt eSPORTS Sybaris Wired & Wireless Headset Review
---
---
---
Peter Donnell / 9 years ago
Introduction
---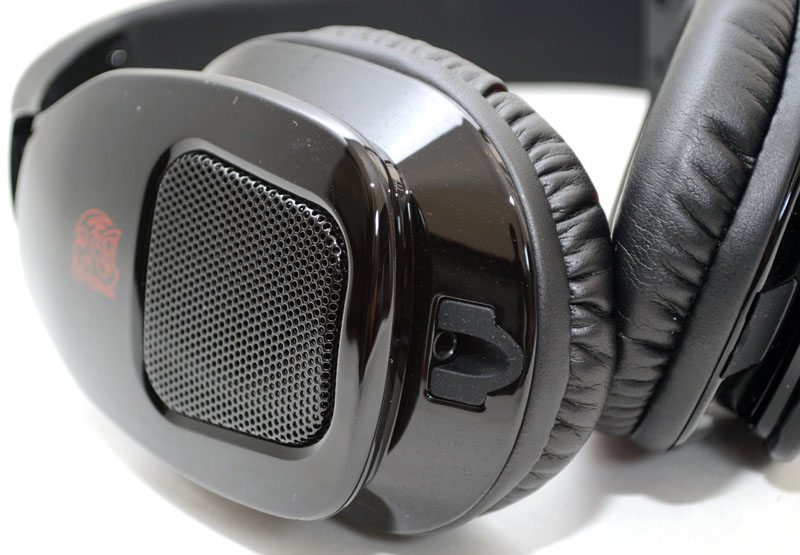 Tt eSPORTS are a powerful force in the gaming market these days, they've got a wide range of gaming peripherals that have won countless awards for them around the world, and a fair few of them came from us here at eTeknix. Their gaming keyboards and mice are some of the best in the business, and in recent years they've also been creating so absolutely stunning gaming headsets too. So when I heard that they had a new Tt eSPORTS gaming headset to review, I was very happy indeed and the Sybaris certainly sounds like a headset worthy of excitement. Not only does it operate on your desktop via a wired connection, but you can also pair it via NFC / Bluetooth to your mobile device, perfect for when you need to get up from your desk and actually venture out into the server known as "outside".
A lot of headsets are now dual function, as very few people like the idea of having to spend money on two premium headsets, one for desktop and one for mobile use. Especially when the difference is usually nothing more than the cable that connects them. Buying a multi-format headset is a great way of saving money, but also getting more value from the product, so it will be interesting to see how the Sybaris performs in both wireless and wired applications. With a price tag of around £80 it is far from cheap and for this price range I'll be expecting excellent performance and build quality, as well as a decent range of features to compete with other similarly priced headsets such as the Astro A30 and MadCatz FREQM.
As you can see from the specifications below, the Sybaris features two high quality 40mm drivers, a bi-directional microphone, APTX lossless streaming, Bluetooth 4.0 and a good quality rechargeable battery.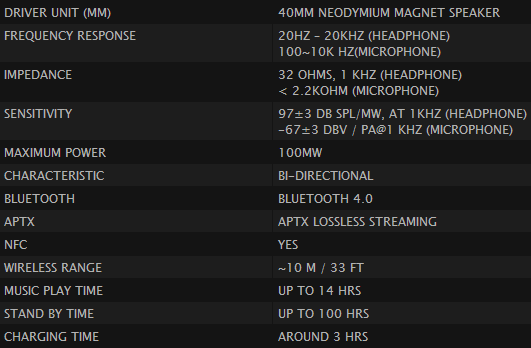 The packaging is nicely designed with a clear image of the headset and the microphone on the front, as well as a quick run down of the major features.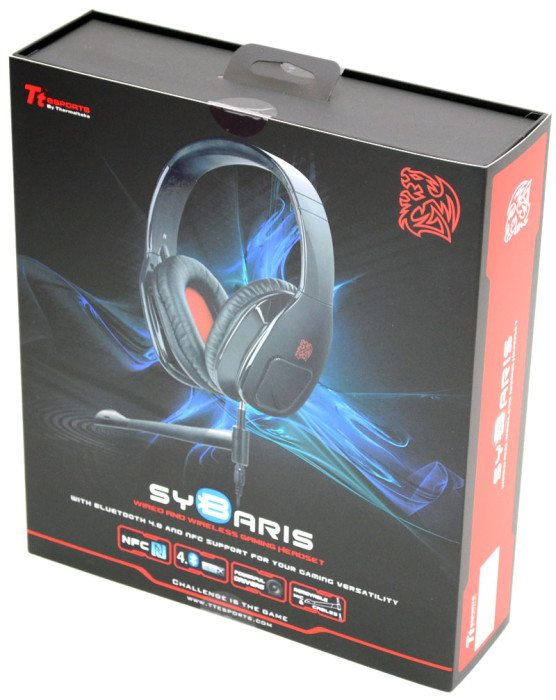 Around the back we have a more detailed breakdown of the specifications, but of course we'll take a closer look at the features in just a moment.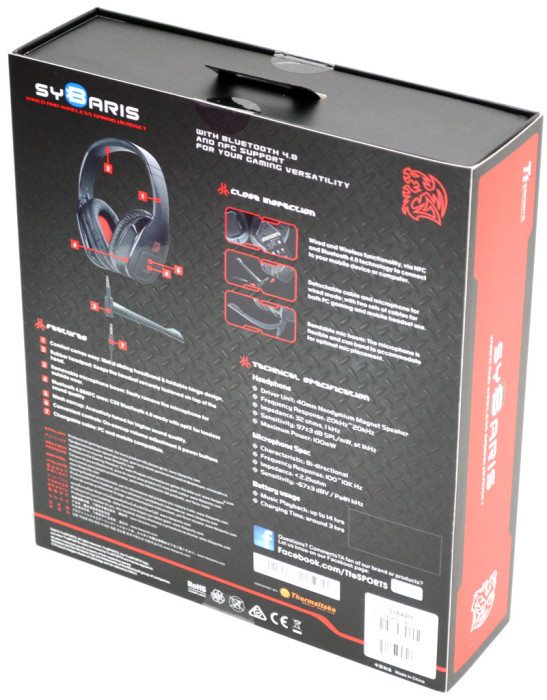 The slip cover comes off to reveal a presentation box, inside which you'll find a very nicely packed headset with protective film on all the sensitive glossy areas.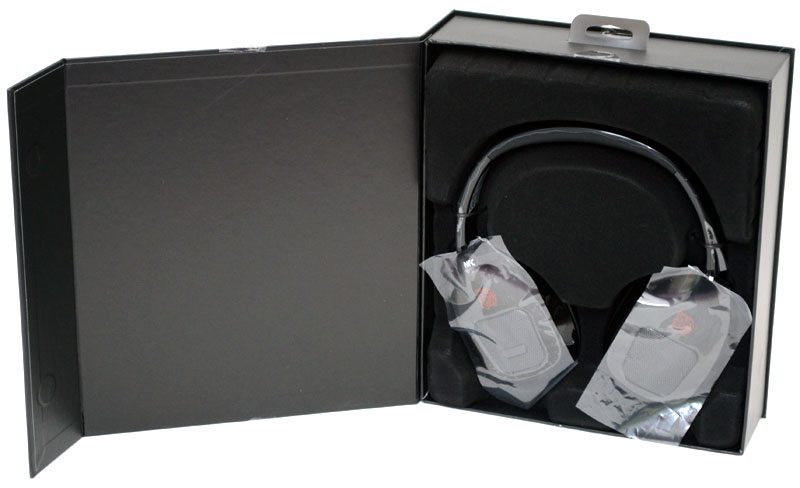 Behind the headset was a nice collection of accessories; a protective pouch, mobile / mp3 cable, in line controller and PC cable, detachable boom microphone and a micro USB recharging cable.