TteSports Chao Dracco Captain Headphones Review
---
---
---
Peter Donnell / 10 years ago
Introduction
---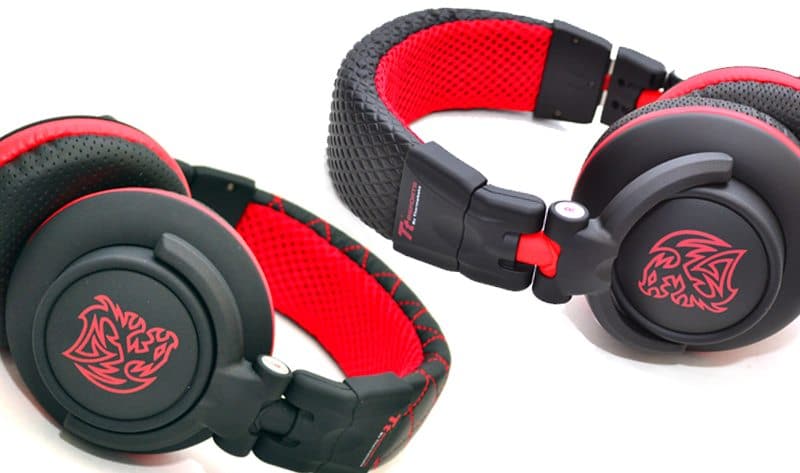 We kick things off today with a look at not one, but two new products from the ever popular gaming brand TteSports. TteSports have been carving a solid reputation for themselves over the last few years, with countless great products hitting the market each year, most of which have walked away with a multitude of awards from us here at eTeknix. These awards have not only been for their great value for money, but also because of their laser like focus on the gaming market. Listening to what gamers want is vital, and TteSports involvement in the LAN gaming and eSports scene has been instrumental to their success. They've got pro-gaming teams of their own, while also sponsoring a few others, and that can be seen in products like the Captain headset we have here today, which is endorsed by legendary pro-gamer White Ra.
On one hand we have the Chao Dracco Captain gaming headset, a versatile PC headset that is ideal for online multiplayer and desktop use. On the other hand we have the Chao Dracco headphones, which keep much of the same styling we've come to know and love from the Chao range, but ditching the microphone entirely so that you can enjoy the same performance and quality when you're out and about. While this is a comparative review, there is obviously a limit due to them both having different applications, but I am keen to see if the new headphone range is anything as good, or of course better in terms of performance than the desktop headset. A lot of headset companies forget that while online play does focus on voice chat a lot, some people (like myself) just prefer to play solo online, and never really need the microphone anyway. So long as audio performance is great, that's often more than enough for some gamers.
Both headsets come nicely packaged, with White Ra on the front of the gaming headset, while the headphones feature a larger window to show off their highly flexible folding design.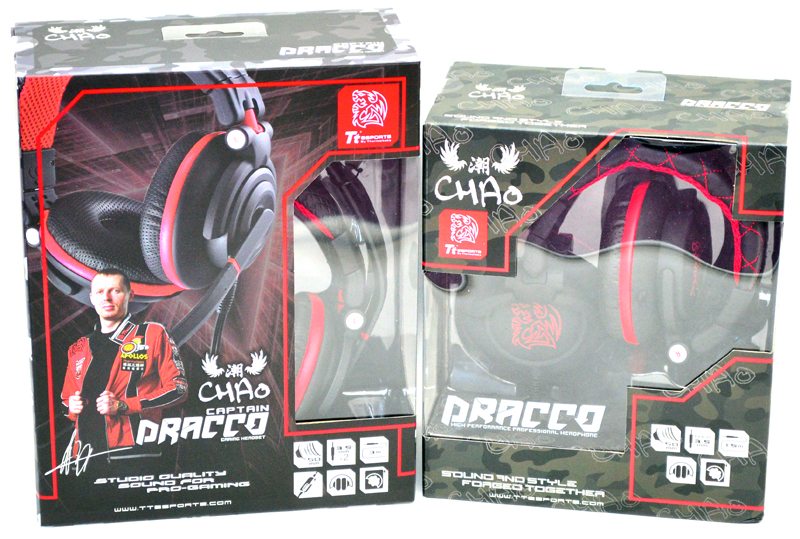 Around the back of the boxes we have a quick run down of the major features and specifications.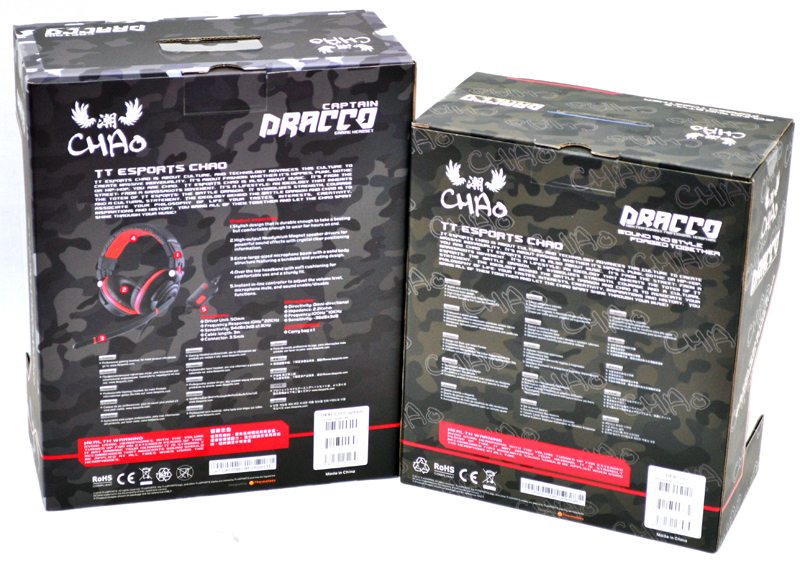 The Captain headset ticks all the major boxes for a good gaming headset, with a 3 meter cable, large 50mm drivers, gold 3.5mm jack plugs, an omni-directional microphone, in-line controller and a removable cable.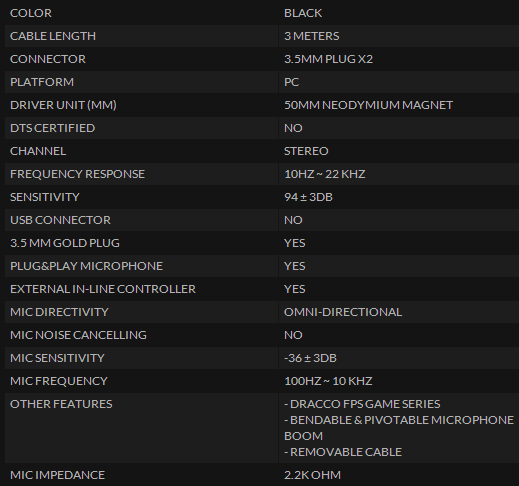 The headphones have been tweaked a little and feature a shorter cable of just 1.5 meters, a single gold-plated 3.5mm jack plug, very similar sensitivity with just a +4DB at 1KHZ when compared with the headset, while still featuring large 50mm drivers like the headset.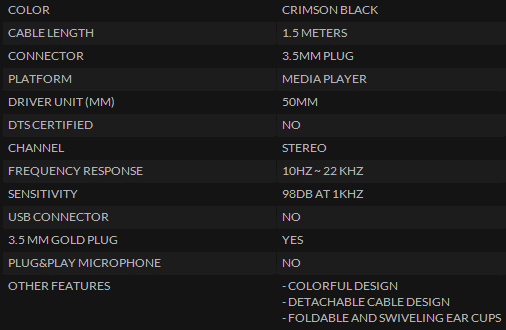 The Dracco comes bundled with a little extra box of accessories.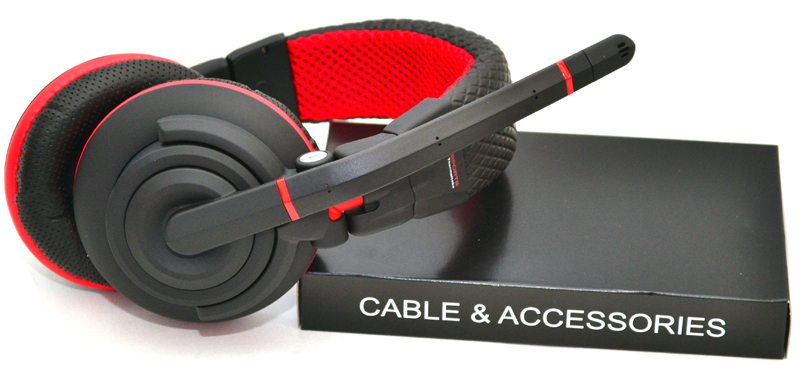 In the box I found a high quality braided cable with gold-plated 3.5mm jack plugs and an in-line controller, a soft protective pouch for the headset and a warranty information leaflet.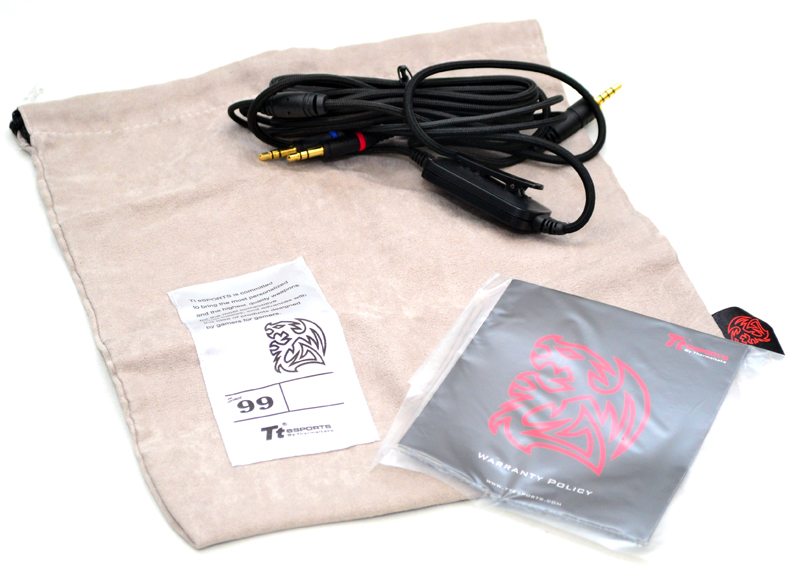 The Chao comes with a similar box of accessories.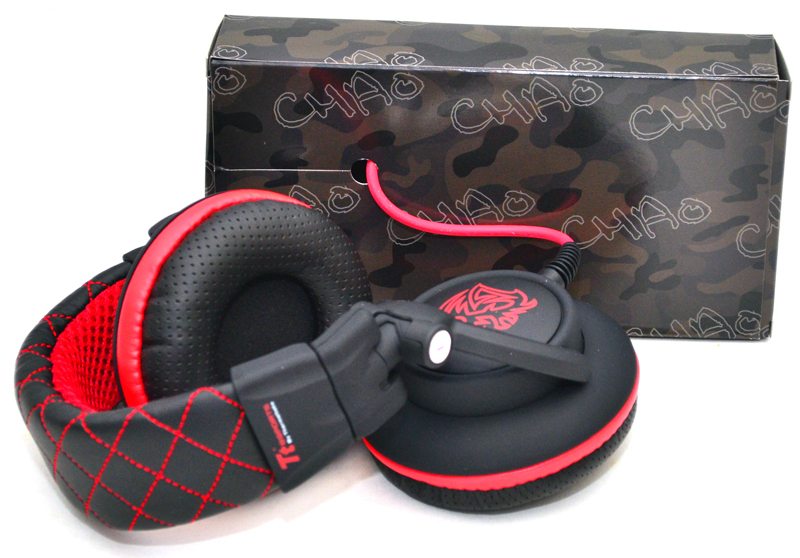 You'll find a protective pouch for the headset and a warranty policy.