Tt eSPORTS Poseidon Z Mechanical Gaming Keyboard Review
---
---
---
Peter Donnell / 8 years ago
Introduction
---
TteSports is one of the most recognisable names in the PC gaming market, offering a huge range of products that a loved by gamers at home and pro gamers alike. They're also well-known for being fiercely competitive prices and features, which is never a bad thing. Their latest mechanical keyboard comes well equipped with Kailh Brown switches, LED backlighting, a slim chassis and more, so let's get right to it and take a closer look at what it has to offer.
The keyboard is heavy, as most mechanical keyboards are, but not so heavy that you would feel tired carrying it to a LAN party. another important aspect of this keyboard is that it comes with a very impressive 5-year warranty on its mechanical switches; that's a very nice thing to have.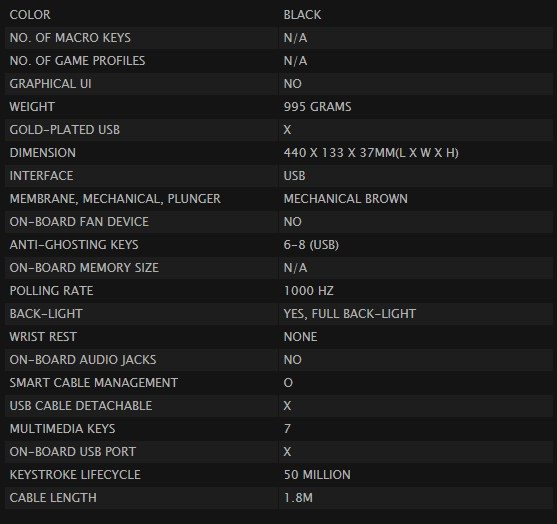 Check out this video from TteSports for a quick overview of some of the features that have gone into the Poseidon Z.
The packaging is nicely designed, with a clear image of the keyboard, as well as some funky lightning graphics, the TteSports Certified Warranty sticker, and of course, the Brown Switch badge.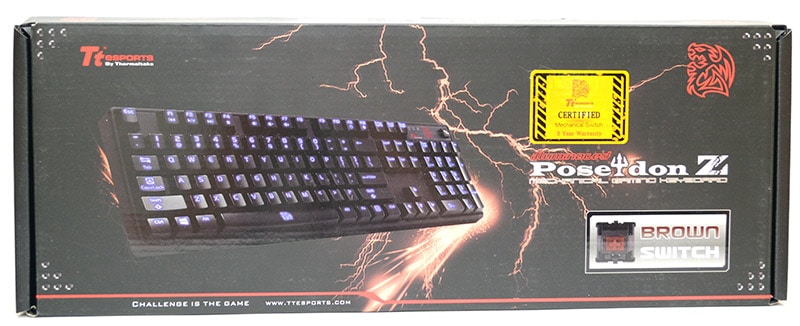 Around the back, you'll find a quick run down of the major features, such as the multimedia shortcuts, windows key disable, LED backlighting and more.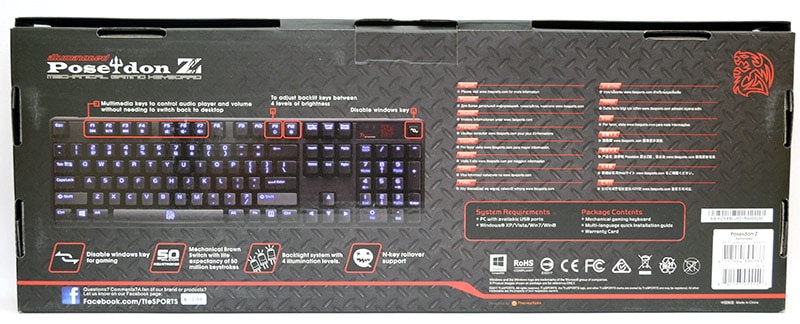 In the box, aside from the keyboard (obviously), you'll find a quick installation guide and a warranty policy booklet.