Tt eSPORTS Theron Plus Smart Mouse Review
---
---
---
Peter Donnell / 8 years ago
Introduction
---
TteSports, the gaming division of legendary manufacturer Thermaltake have been a dominating force at eTeknix many times in the past, winning many awards for their great gaming products. Now we're happy to see another entry in their product range, the Theron Plus Smart Mouse. Now, there's something obviously unique about the name, what exactly is a "smart mouse" anyway?
The THERON Plus SMART MOUSE – the classy sheen smart mouse that built with an upgraded AVAGO laser sensor with up to 8200 DPI that consist an additional integrated Bluetooth communications device to sync your mobile device (iOS/Android) with Tt eSPORTS PLUS+, the mobile application that can store gamers' stats to the Tt eSPORTS PLUS+ Community & Data Management Platform
This mouse incorporates the "Internet of Things" or IOT philosophy, much like the current trend of smart wearables, the mouse tracks your gaming performance data, allowing you to analyze statistics, improve your strategies and more, as well as share this information with your team or fans; this could be a real hit with eSports gamers and their fan bases!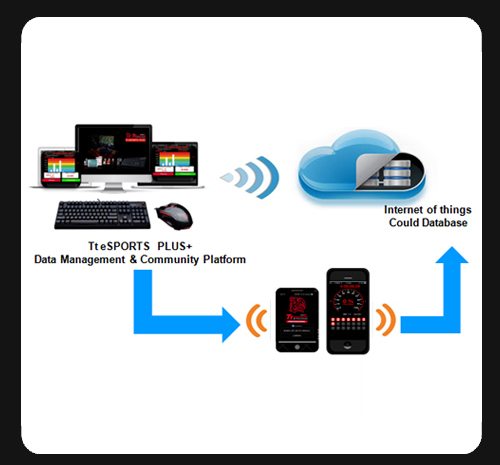 On the basis of the I.o.T. (Internet of Things) concept, users can obtain and share gaming performance data. Additionally, users are capable of analyze statistics records for improved strategies via data management on both PC or mobile devices – anytime anywhere. With Tt eSPORTS' Plus+ mobile application, you can even review all recorded performance histories on your mobile devices.
As you can see, the Theron Plus is targeted at the eSports community, who are obviously the best ones to benefit from the smart tracking features.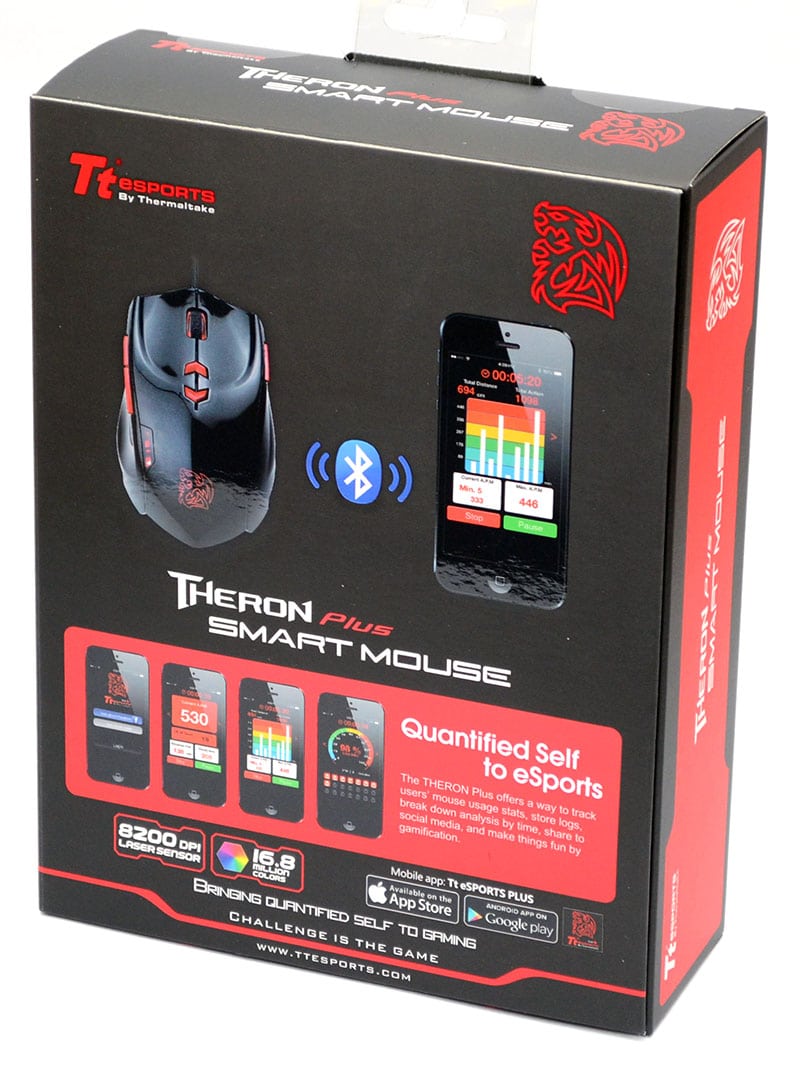 The box opens up, giving us a sneak peak at the mouse design as well as running through some of the major smart features; cloud integration, stat tracking and more.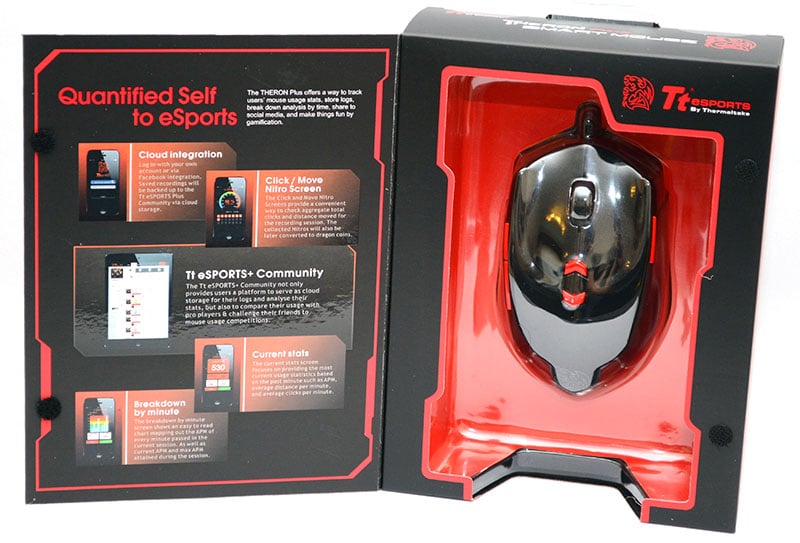 In the box, you will find a protective pouch, a few product documents and the hard-wired mouse.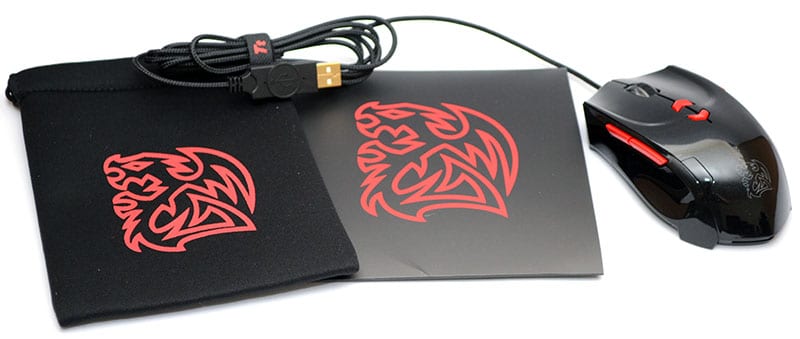 The cable features a high quality braiding, a fixed velcro cable tidy and a good quality gold-plated USB connector.

The mouse is really nicely designed, with an oversized body that promotes a comfortable hand resting position. There's a pair of switches down the left side and their bright red finish provides a nice contrast from the glossy black finish.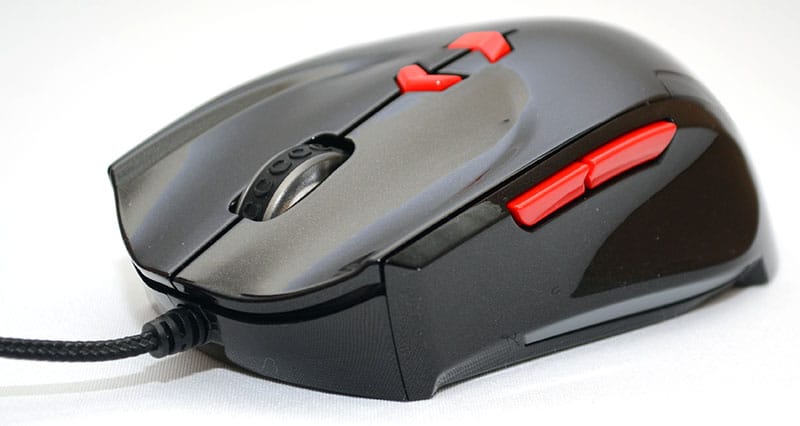 Around the back of the mouse, you'll find a set of LED indicators between the top and left side panel. There's also a colour customisable LED strip along the bottom left side, the back and the right side of the mouse; well take a closer look at this shortly.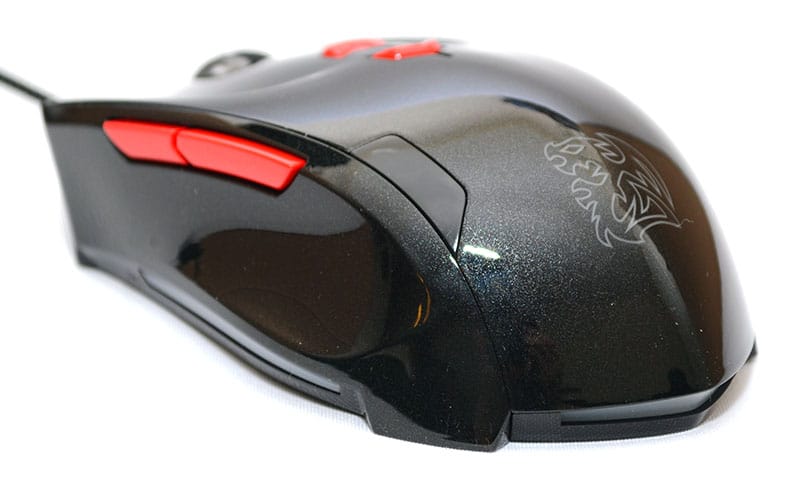 The right side of the mouse features a single switch near the front, handy for deploying extra macros or profile changes.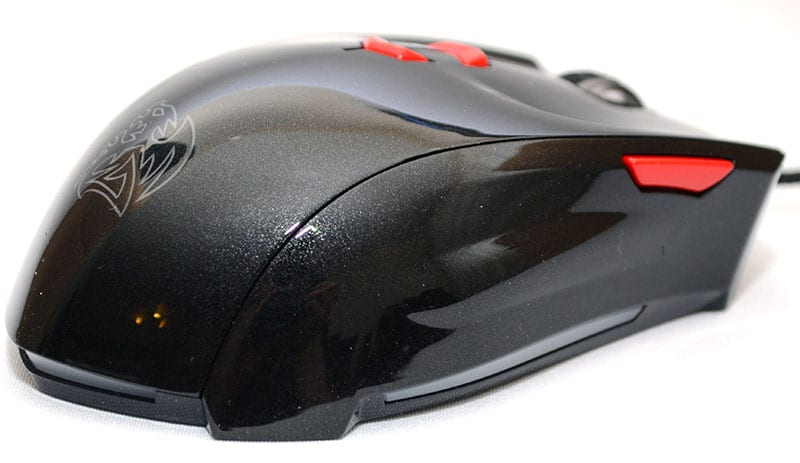 Both the left and right mouse buttons are heavily recessed with a curved shape; this provides a great finger resting position and should help prevent your fingers from slipping away from the mouse.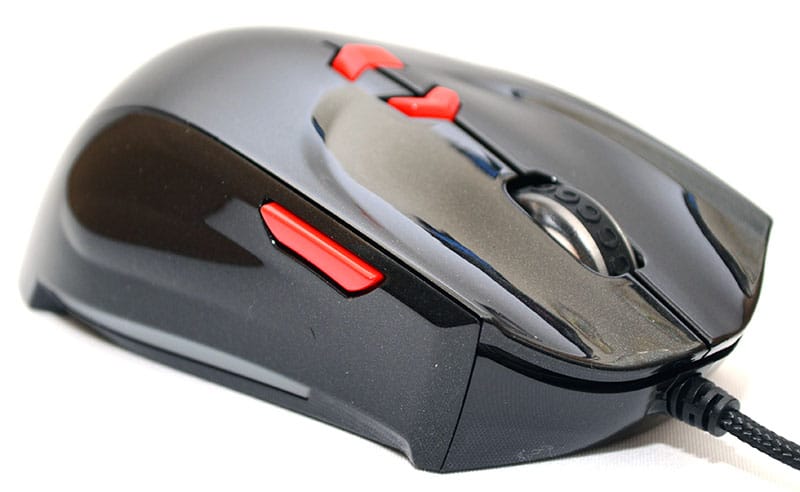 There's a deeply recessed scroll wheel, which features a soft rubber grip coating, a light tactile bump when turned and a fast rotation speed; perfect for making quick and accurate adjustments mid-game.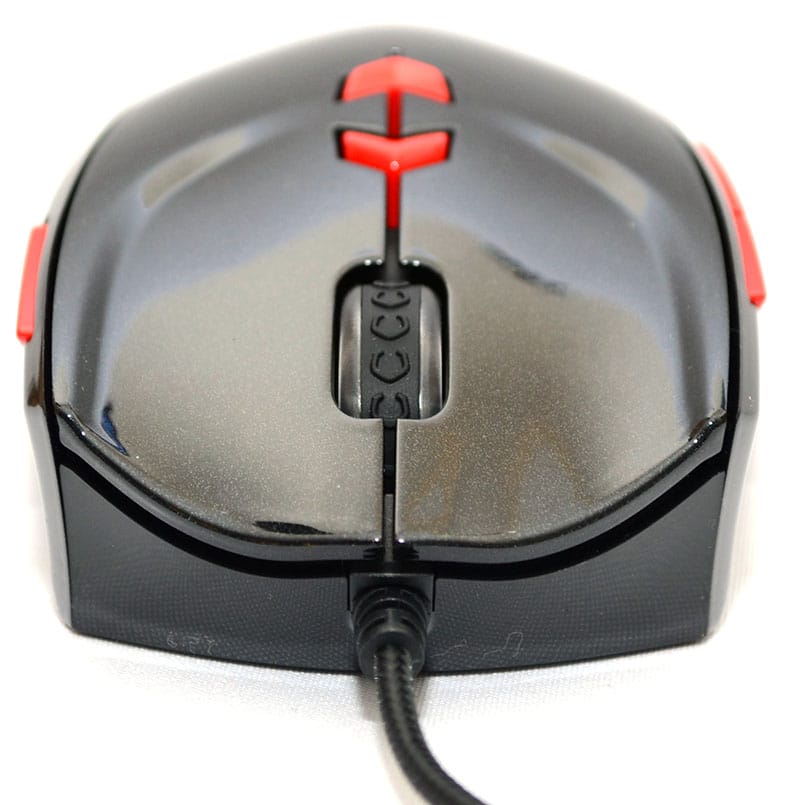 On the underside of the Theron Plus, you'll find even more features! There's two large slip-mats that provide an excellent amount of glide, a profile switch, lock and on-the-fly polling rate adjustments.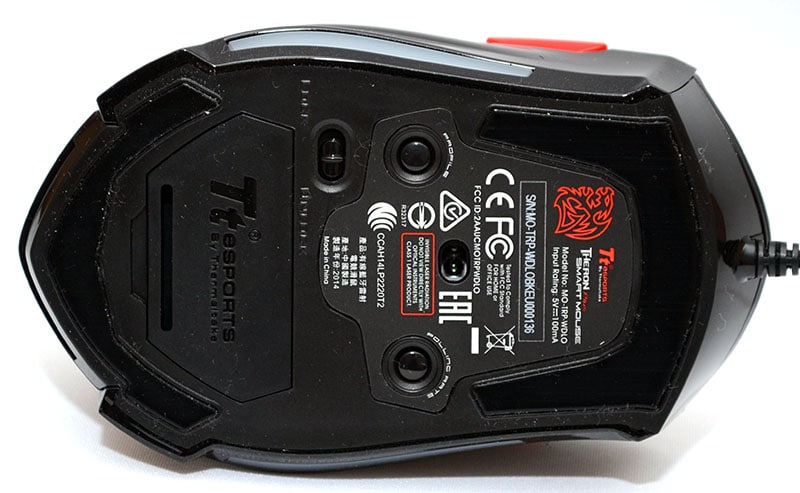 The bottom panel can be clipped off, where you'll find five add-in weights, to help you better tune the mouse performance to your liking.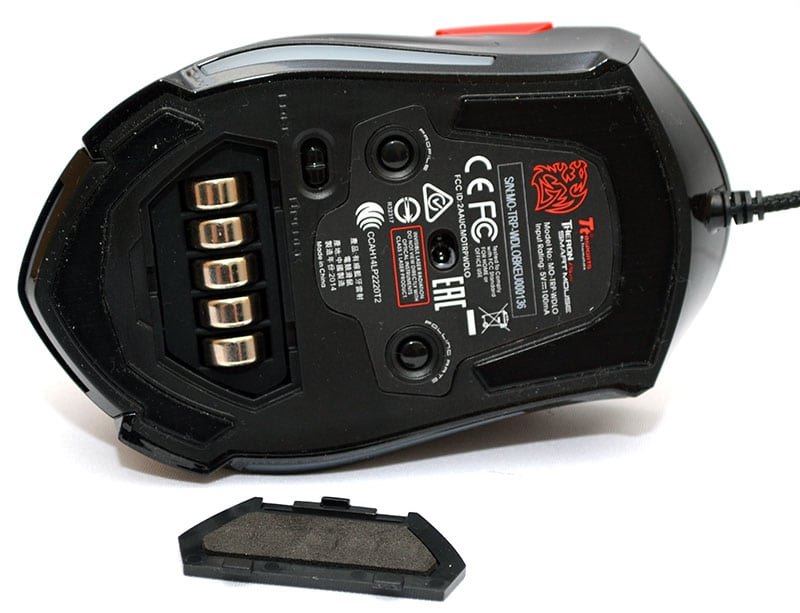 The included carry pouch is of a good quality and handy for those who need to travel with the mouse; it'll help keep it free from scratches.