Turtle Beach Launches New Stream Mic for All Platforms
---
---
---
Peter Donnell / 5 years ago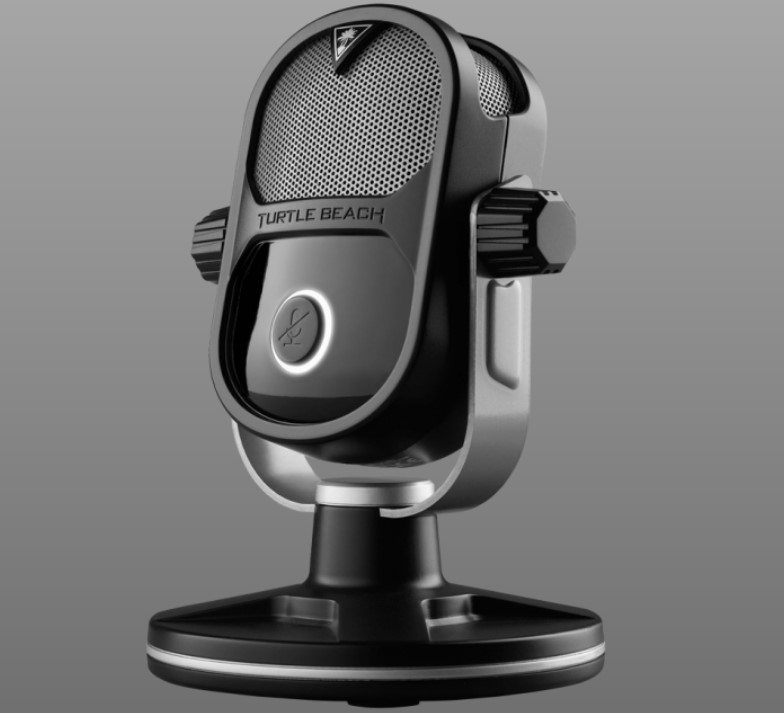 Turtle Beach is one of the biggest names in gaming peripherals, with a seemingly endless range of headsets on the market for every format you can think of. However, gaming headsets can be great, but there are many out there that just need a high-quality microphone, simply because they want to use their speakers for audio, or even just their own headphones and a separate mic. The all-new Turtle Beach STREAM MIC has been created as an ideal solution for gamers, livestreamers, YouTubers and more.
"With the continued growth of console livestreaming, we saw an opportunity to not only enter a new market, but to do so in true Turtle Beach form by introducing another high-quality product that works across multiple platforms and improves the experience through innovative features and better audio," said Juergen Stark, CEO, Turtle Beach Corporation. "Not only is the STREAM MIC the first and only mic that allows gamers to livestream directly from Xbox One (in addition to the other platforms), but it also provides studio-quality digital voice processing tools and software designed to elevate gamers' livestreaming content to new heights."
The STREAM MIC is new territory for Turtle Beach, but given their brand name, and the ever-growing market in game streaming, as well as support for all major platforms, including the Xbox One, it's sure to be a hit.
"As someone obsessed with sound quality, the ability to get studio level quality from the STREAM MIC is astounding," said Ben "ProfessorBroman" Broman*, Content Creator on Twitch and YouTube. "I'm always on the lookout for new tech to bring to my broadcast, and the sound quality, flexibility and ease of use makes the STREAM MIC my first choice in all broadcast situations."

"Just plugged in the STREAM MIC from Turtle Beach, and bam, crisp audio for my PS4 lobby," said Joseph "Swiftor" Alminawi, Content Creator on Twitch and YouTube. "Using the STREAM MIC, the players in my lobby easily got the best audio they've ever heard from me."

"The Turtle Beach STREAM MIC is perfectly sized and enhances my audio quality more than I could have imagined," said Mike "SattelizerGames" Misetich, Content Creator on Twitch.
Console Livestreaming Made Easy – The STREAM MIC is the first ever professional quality desktop microphone designed specifically for gamers livestreaming directly from their Xbox One and PS4 consoles.
Multiplatform Compatibility – Quickly and easily connect the STREAM MIC to the Xbox One, as well as PS4 Pro and PS4, PC and Mac via USB thanks to universal plug-and-play compatibility.
Adaptive Mic Patterns with TruSpeak™ Technology – High definition voice pick-up from both tabletop and boom mounted positions provide for exceptional clarity whether the mic is stand-mounted beneath, or placed on a surface near the user.
Professional Processing Performance – Studio-grade digital processing balances EQ, gain and compression to deliver superior voice performance so anyone can stream like a pro.
Built-In Headphone Amplifier – The onboard headphone output delivers zero-latency monitoring of game audio and voice levels so you can hear exactly what your audience hears.
Personalized Voice Tuning – A quick and easy download of Turtle Beach's latest AUDIO HUB software gives gamers additional voice presets to personalize their livestream output.
Multiple Mounting Options – The STREAM MIC features multiple mounting options so gamers can use standard 5.8-inch microphone stands and booms (available separately), and its compact size means that large mics continuously falling down during a broadcast are a thing of the past.
All-in-one Recording Solution – Whether recording livestream commentary, vocals, podcasts, voiceovers, interviews or more, the STREAM MIC is all you need for professional quality recordings on any device.
The STREAM MIC is available now for $99 and as luck would have it, one just arrived at eTeknix HQ, so expect a full review very soon!