Turtle Beach PX4 Wireless Gaming Headset Review
---
---
---
Peter Donnell / 9 years ago
Introduction
---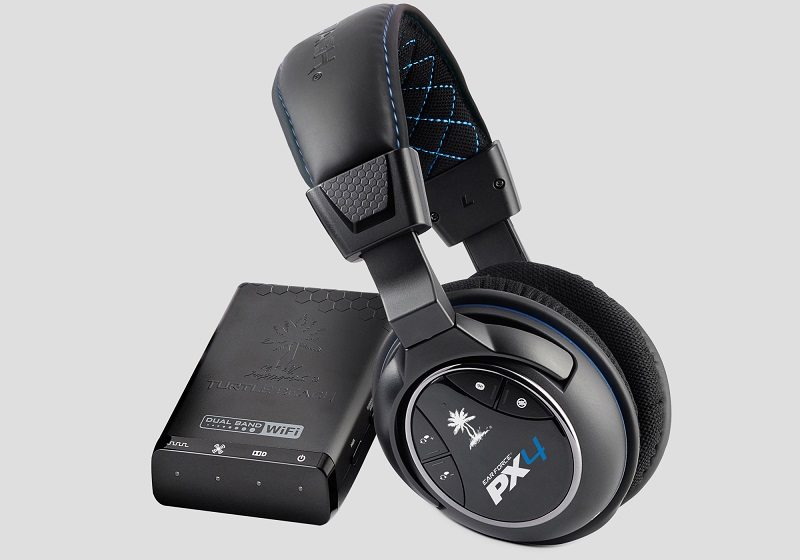 Turtle Beach have long been one of the leading brands in the gaming audio market, offering some of the best headsets for console and PC gaming. They cross a wide band of budgets too, with models ranging from the budget friendly to enthusiast models that cost in excess for £200 / $300. We've had a lot of fun reviewing Turtle Beach products in the past and it was only a few months ago that the Turtle Beach PX22 and the Turtle Beach Ear Force XP Seven earned our Games Choice Award.
the last two headsets we reviewed from Turtle Beach were two extremes of what the company has to offer, the PX22 was priced at around £60-70 and the XP Seven would set you back a staggering £250. The Headset we are looking at today comes in at a still expensive, but not unaffordable £150 and given that it is also wireless, and the only wireless headset to officially work with the PlayStation 4, it is also rather special.
Wireless technology in headsets often hikes the price up a fair bit, you've got transmitters and receivers, batteries, some kind of recharging system, a docking station and more to contend with and for the most part, these are expensive components. In terms of price, £150 for a premium wireless headset is actually pretty decent and is on par with much of the competition, although it is worth pointing out I mean similar headsets for the Xbox 360, PlayStation 3 and PC since there are no other wireless headsets that support PS4 at time of writing.
As you can see from the specifications below, the headset and it's transmitter pack some impressive features. Powerful 50mm drivers, high quality microphone, a dual band WiFi transmitter, Bluetooth dual-pairing, built-in amplifier and a decent range of audio inputs for maximum compatibility.
Headset Specifications
50mm diameter speakers with neodymium magnets
Game audio frequency response: 20Hz – 20kHz, < 120dB SPL @ 1kHz
Condenser microphone frequency response: 50Hz – 15kHz
Game audio Dual Band WiFi Digital 2.4-2.495GHz/5.0-5.8GHz RF wireless reception
Bluetooth® radio with dual-pairing mode
Headphone amplifier: Stereo 27mW/ch, THD <1%
Rechargeable Li-Po Battery (1000 mAh)
Automatic shut down after approx 5 minutes of carrier loss or audio silence to conserve battery power
Battery booster circuit extends battery life for up to 15 hours
Transmitter Specifications
Dual Band Digital 2.4-2.495GHz/5.0-5.8GHz RF wireless transmission with up to 30 foot range
Frequency response: 20Hz – 20kHz
Optical digital audio input compatible with 48kHz digital audio stream
Optical digital audio output pass-through of digital input stream
Stereo 3.5mm analog input jack
Maximum analog input level: 2Vpp (700mV rms)
USB Power – (5V DC @ 350mA max)
The packaging is lavished with technical details and a run down of the headset features, these include the wireless functionality, surround sound engine, bluetooth and EQ modes. The side of the box also details how it can be paired to your mobile to take calls without interrupting your game.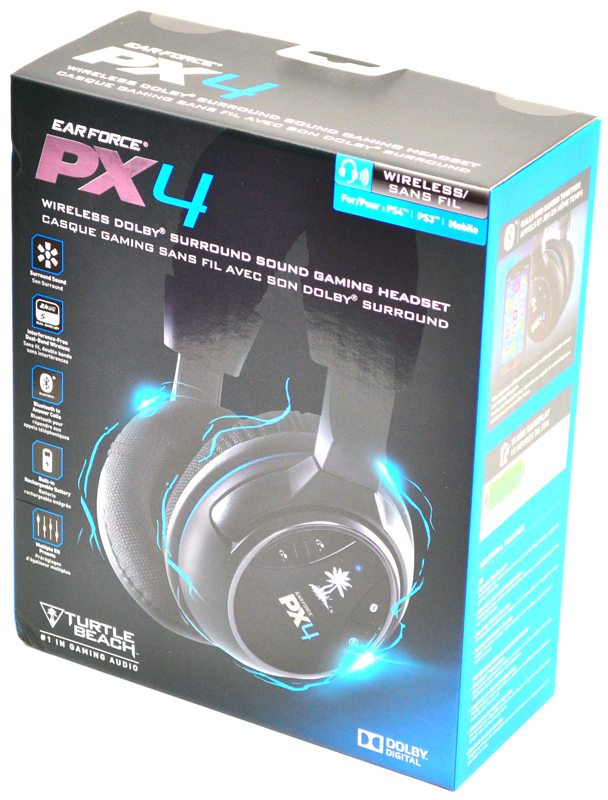 Around the back of the box we have the full specifications as well as a few more technical details about the Dolby codecs, and Bluetooth compatibility.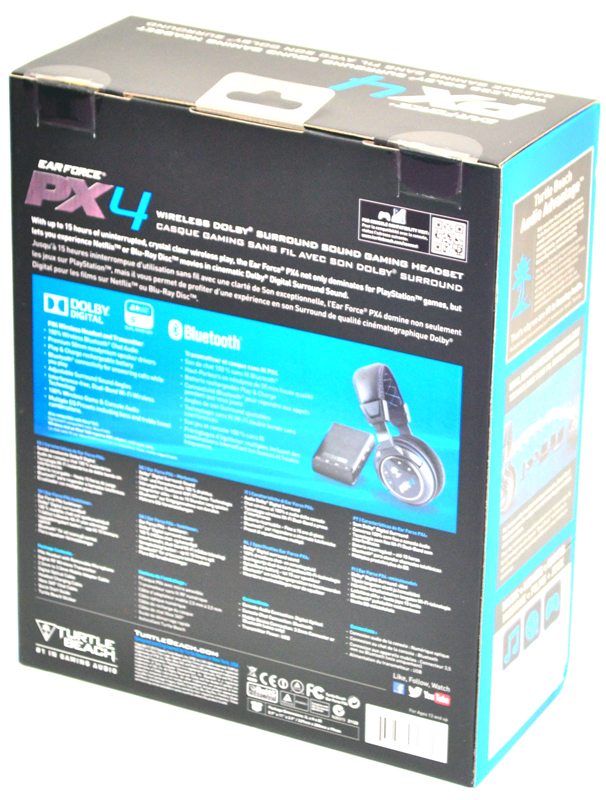 In the box we found another box that contains all the cables & accessories, a wireless hub and a bundle of leaflets, setup guides and some free stickers.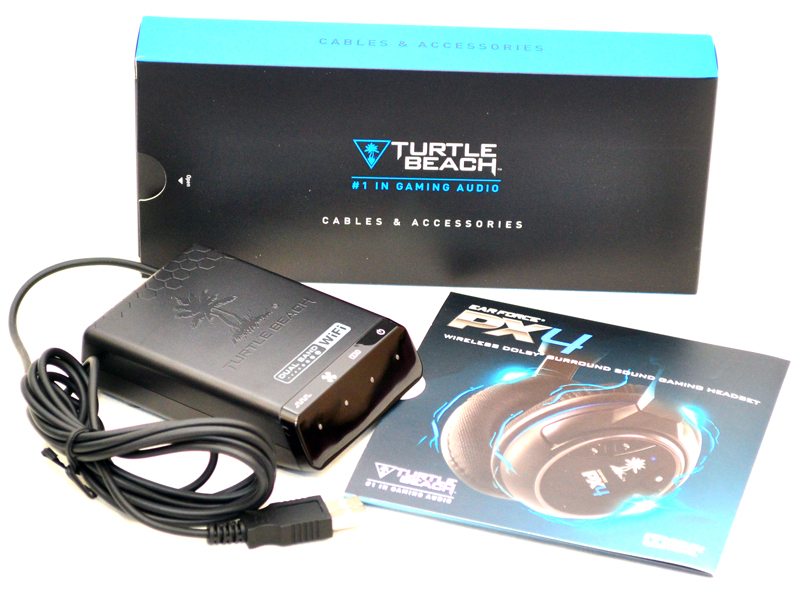 In the cables box we found a long and durable USB cable, perfect for charging the headset while using it should you really need to pull a long gaming session. A USB to 3.5mm cable, optical Toslink cable and 3.5mm male to male cable. Pretty much everything you need to hook the headset through your console, TV, surround sound, mobile phone or even an external audio device such as an mp3 player.