Turtle Beach Stealth 500X Xbox One Headset Review
---
---
---
Peter Donnell / 9 years ago
Introduction
---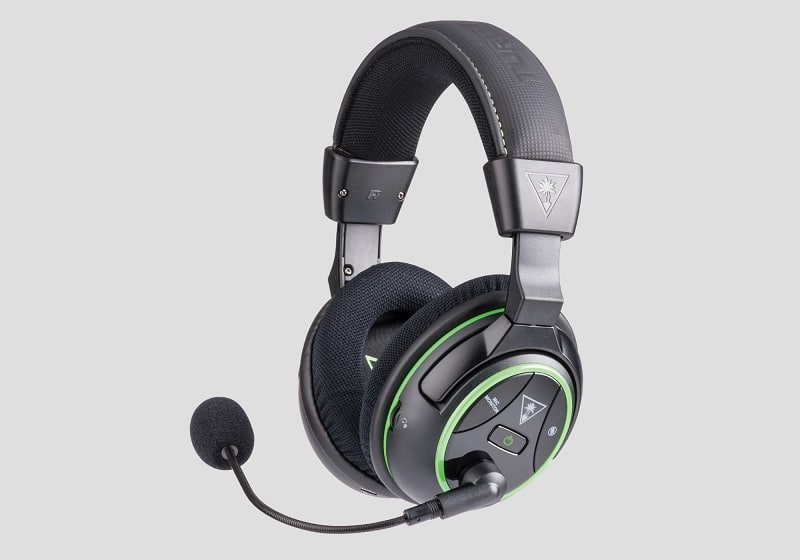 One of the main problems with wired headsets is the wire, having it trail from your headset to your console, or even from the headset to a controller adapter can be a real pain. The wire can limit your freedom and even snag on your clothing. If you suffer from any of these issues, then there's only one perfect solution for it; a wireless headset.
The Stealth 500X is the latest wireless headset from Turtle Beach. It has been designed to work with Xbox One without the need of a controller adapter and it'll even work on your Mac or PC should you want to update its firmware, download extra profiles and other settings.
"No controller adapters, no cables, just completely wireless DTS Headphone: X 7.1 Channel Surround Sound that puts you in the center of the action. Designed for Xbox One, the powerful Ear Force® Stealth 500X delivers incredible interference-free wireless audio and chat through a comfortable, functional headset design. The Stealth 500X also includes a mobile cable for making calls, mobile gaming or for connecting a phone to get text or call notifications while gaming." – Turtle Beach
The headset comes equipped with a pair of powerful 50mm drivers, a removable omni-directional microphone, intelligent channel-hopping wireless, DTS Headphone X, a 15-hour rechargeable battery and a whole lot more. To cater to much of this, the headset comes with a USB base unit for the wireless transmitter, a mobile 3.5mm cables, a USB charging cable and a 6ft TosLink optical cable.

The base unit isn't the prettiest bit of tech ever, but it is very practical and it's small enough to snug into your AV setup without causing too much distraction. Although you may want to keep it within reach, as there are a few handy controls down the side for picking presets.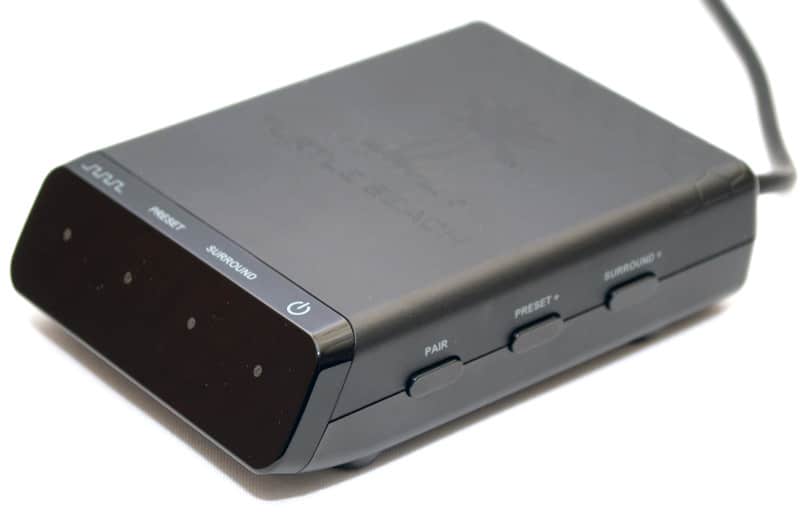 Around the back, you'll find that the main USB cable is hard-wired. What I am happy to see is optical pass-through, perfect for having it setup to run through your home AV system and the headset without having to swap any cables.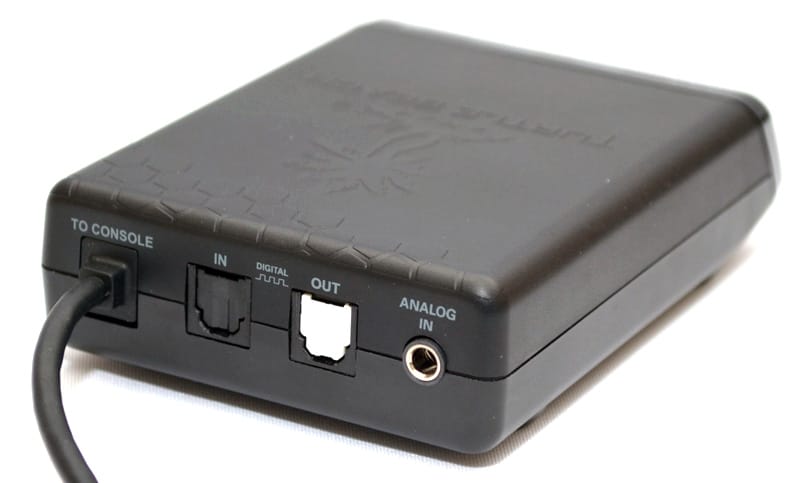 The 500X is fairly typical of Turtle Beach design, light weight, durable, while matte black plastics make up the bulk of the construction of the headset. There's some green trim on the drivers to liven up the design and there's some nice green stitching on the headband material.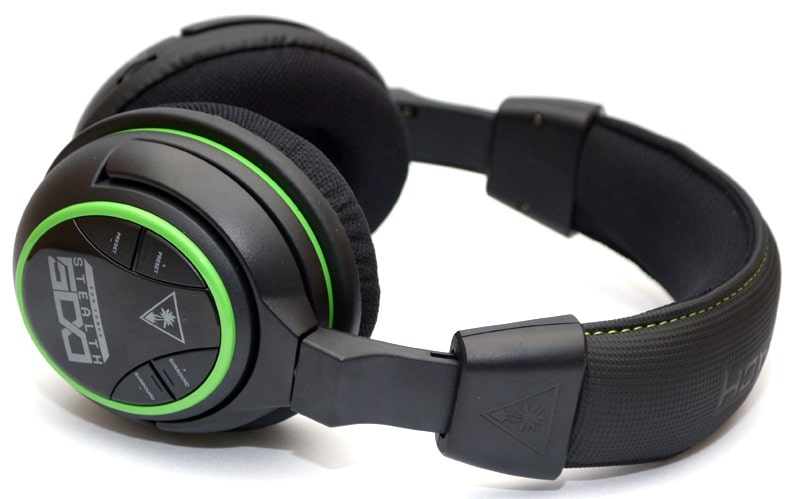 Each ear cup has some control buttons on the back. Here you can see the microphone and chat controls, although there's also a volume dial on each side and a microphone mount. I'm not sure about the microphone mounting, while it will be great for folding the up out of the way once installed, it looks a bit rubbish having that plastic bit stuck on the side of the headset.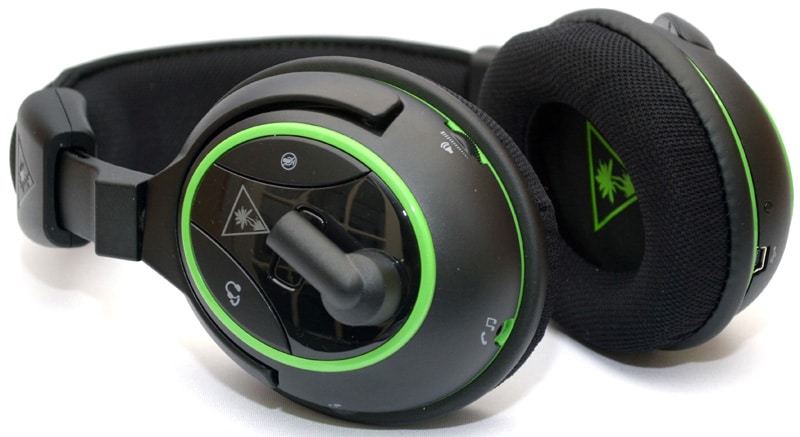 On the underside, you can see a 3.5mm jack which can be used for hooking the headset up to your mobile device. On the right, there's also a mini-USB port for charging the headset.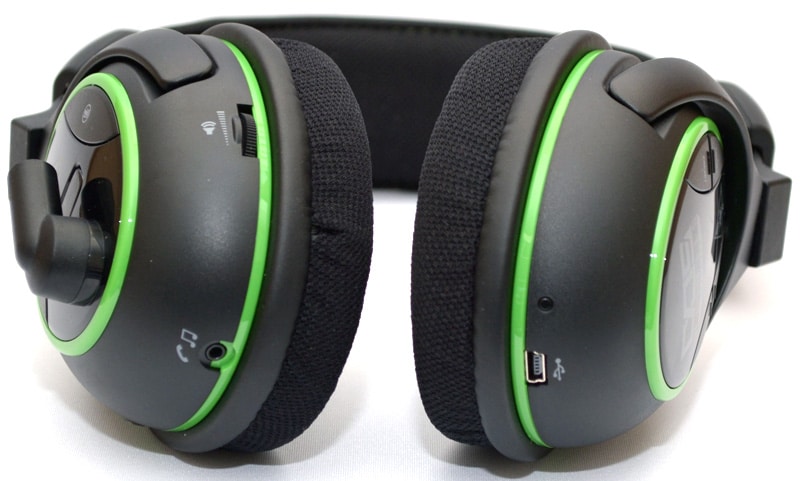 The headband has lots of padding on it, with a nice level of grip to it, so it should be comfortable and stay firmly in place for those long gaming sessions.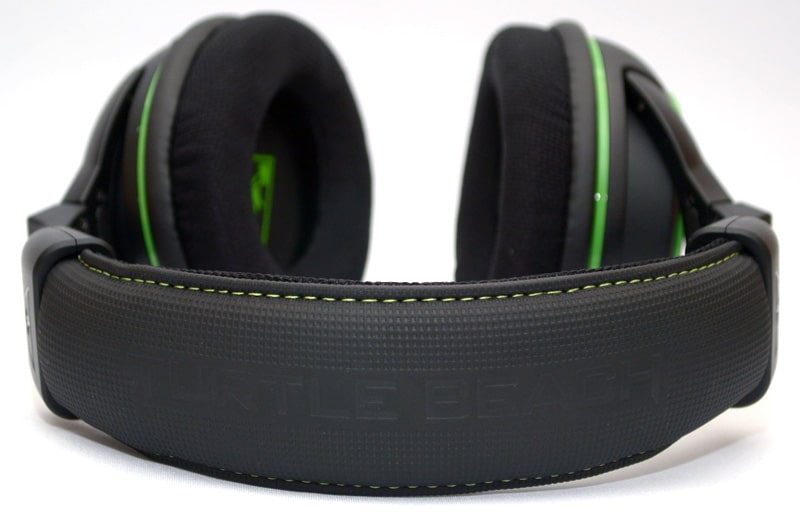 As with most modern headsets, the drivers are rotatable. This will help provide a good fit over your ears and help with wearing them around your neck between games.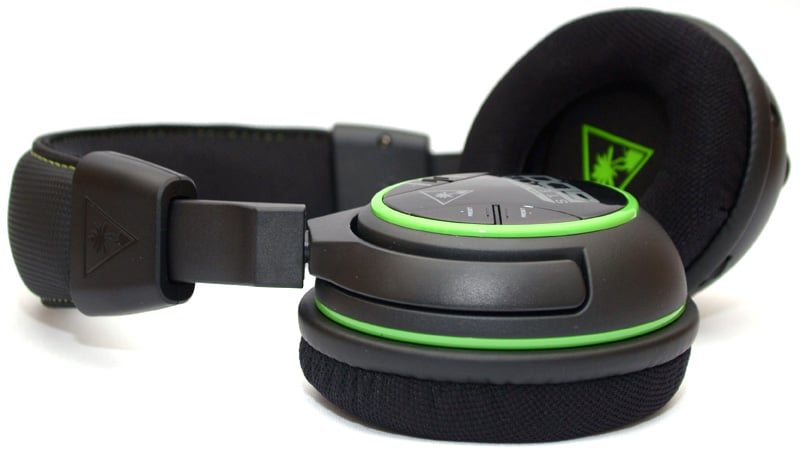 The boom microphone is flexible and has a soft foam tip to help reduce unwanted noise.