TWiT.tv Raises $58,000 for UNICEF in 24 Hour New Year Live Stream
---
---
---
Ryan Simmons / 8 years ago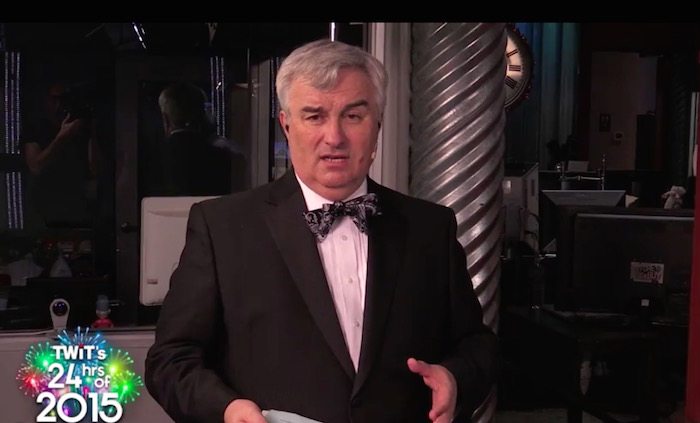 The TWiT.tv podcast network, otherwise known as This Week in Tech, has completed its '24 Hours of 2015′ broadcast, raising over $58,000 for UNICEF.
The broadcast brought in the New Year in every single time zone around the world, connecting to a number of guests in each zone via Skype. Founder and 'Chief TWiT' Leo Laporte remained on the air for much of the broadcast, announcing that over 1 million people tuned in.
The broadcast started in 2013 when Leo decided that the network should celebrate its international audience by marking New Year around the world. This year they decided to kick it up a notch and announced that the whole thing would be for the benefit of UNICEF.
Their goal was originally set at $20,000 but it was quickly realised that this would easily be surpassed, with Mr Laporte agreeing to shave his head if they reached $40,000 and to have a tattoo if they reached $50,000. Of course they reached both goals, with Leo sticking to his promises, meaning they quickly sourced a tattoo artist and Leo received his tattoo live on the air.
You can watch the whole thing back at twit.tv.
Source: TWiT