Unreleased AMD & Nvidia GPU Benchmarks Leaked
---
---
---
Val Melius / 6 years ago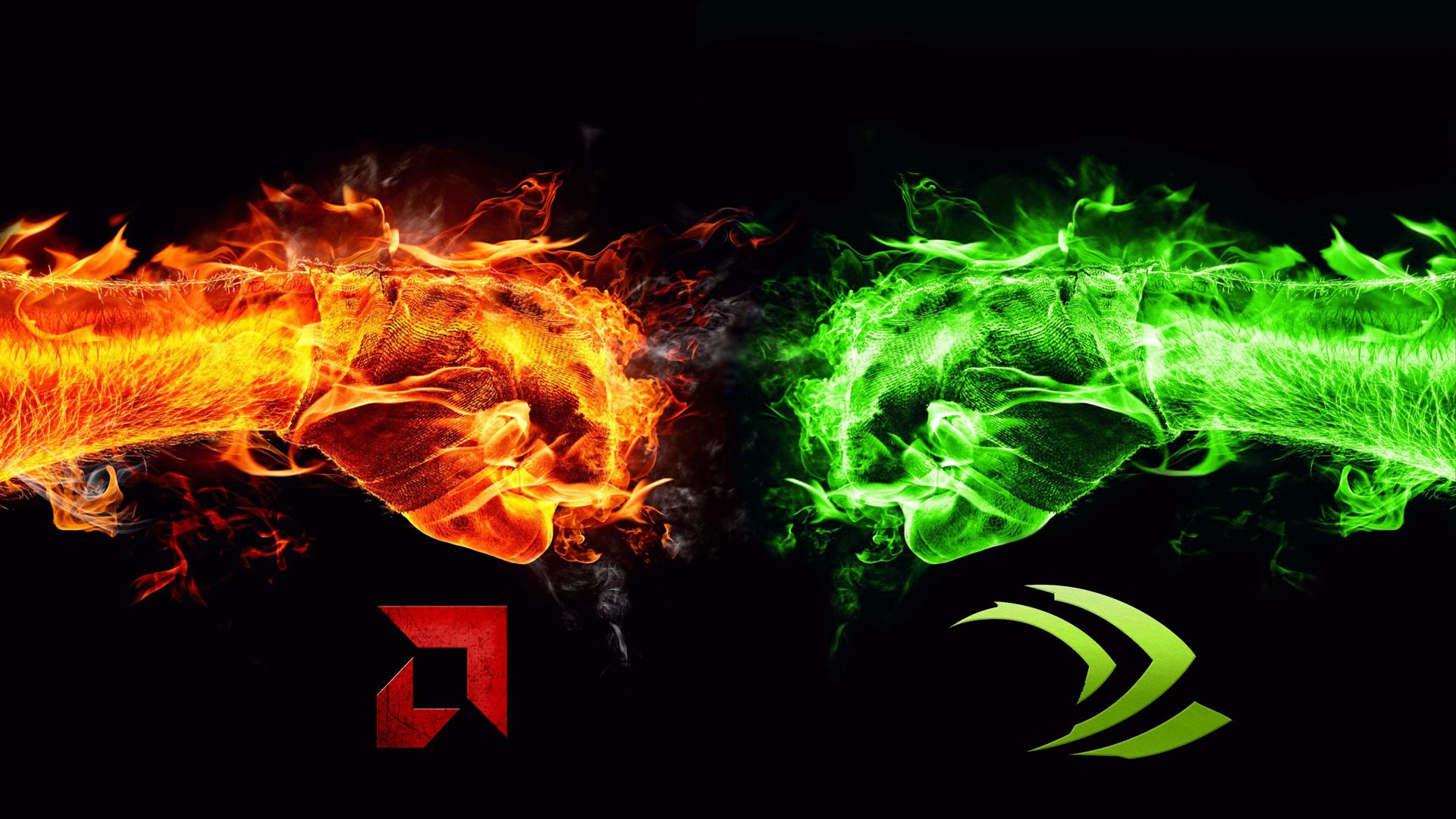 AMD's R9 390X, Nvidia's GTX 980 Ti and Titan X benchmarks have been leaked plus an unconfirmed GTX 9xx  has also appeared! The leaks give detailed performance stats for Nvidia's GeForce GTX Titan X, GeForce GTX 980 Ti "GM200" and AMD's Radeon R9 390X "Fiji XT" also an unconfirmed GTX 9xx supposedly the GTX 960ti or 965, but don't get your hopes up, till official word.
At 4K the R9 390X and Titan X are closely matched with the R9 390X figures slightly higher whilst the GTX 980 Ti has a bit of catching up to do.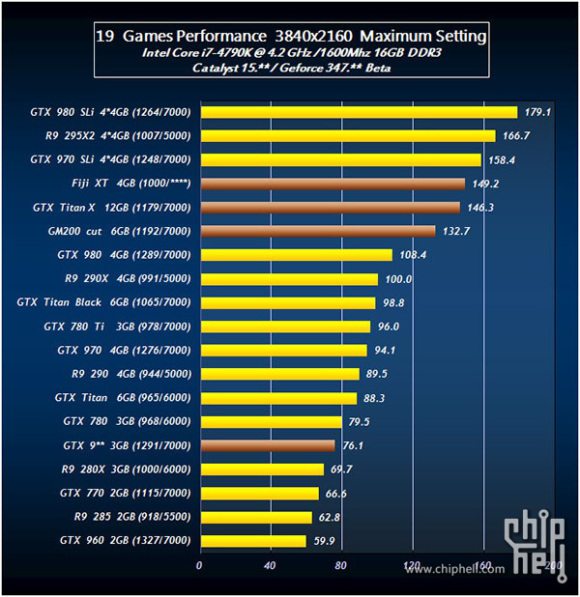 At 2560×1600 and Firestrike Extreme benchmarks, the R9 390X grabs gold, Titan X silver and 980 Ti bronze, the GTX 9xx is in the lower order, between the 780 and 770.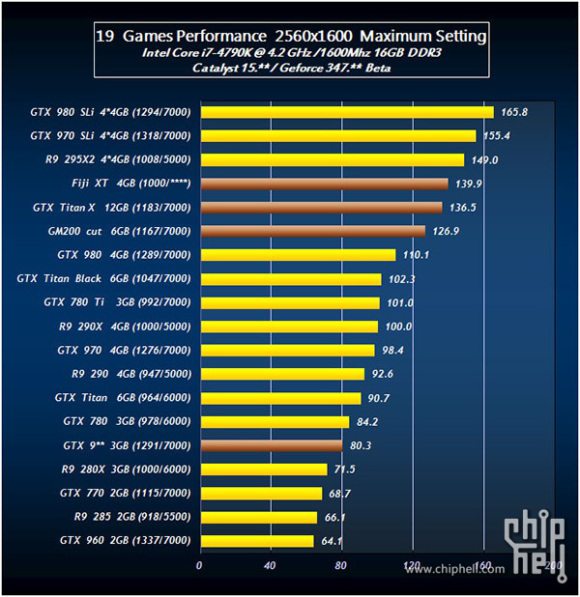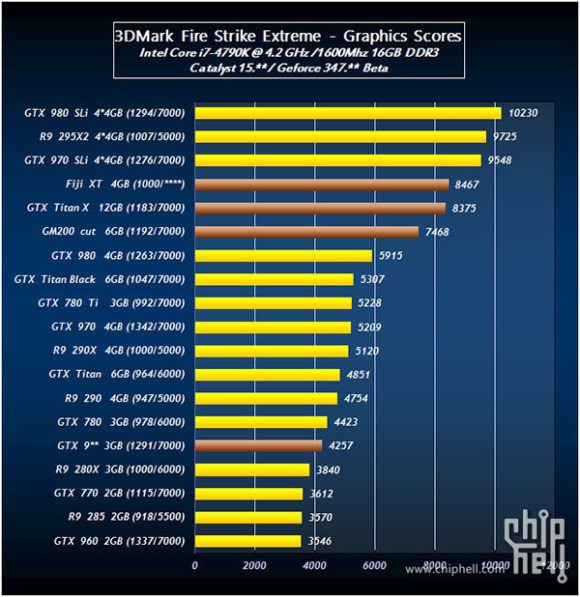 Power consumption's a bit of a surprise as AMD's 4096 GCN GPU consumes slightly less power than a 2816 GCN chip. Carrizo, AMD's power efficient technology being the main culprit in this reduction. The Titan X is doing way better, the GTX 980 Ti beats it to the punch and the GTX 9xx beating them all with the lowest power consumption rating, finally winning a gold.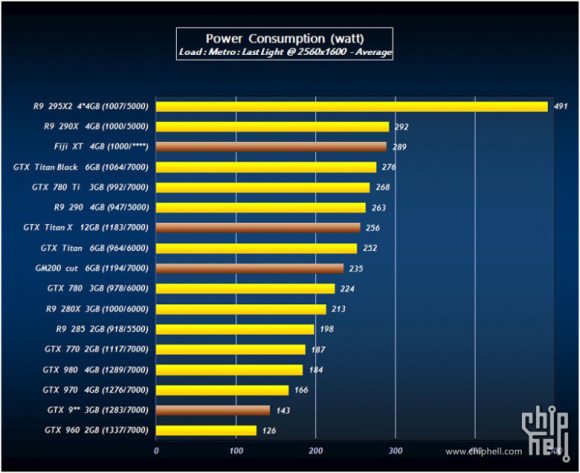 Here's final comparison of the AMD Radeon R9 390X, Nvidia GeForce GTX Titan X and Nvidia GeForce GTX 980 Ti.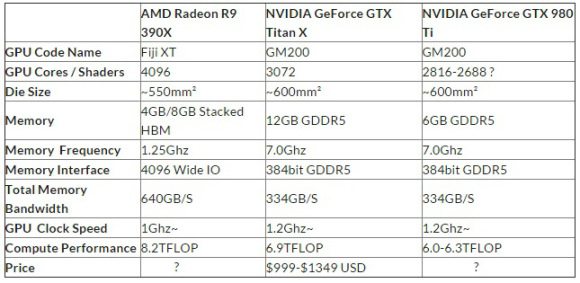 If these stats excite you, feel free to drop us a line in the comments section.
Thank you chiphell for providing us with this information.