Does Updating Your GPU Driver Increase Performance?
---
---
---
Mike Sanders / 3 years ago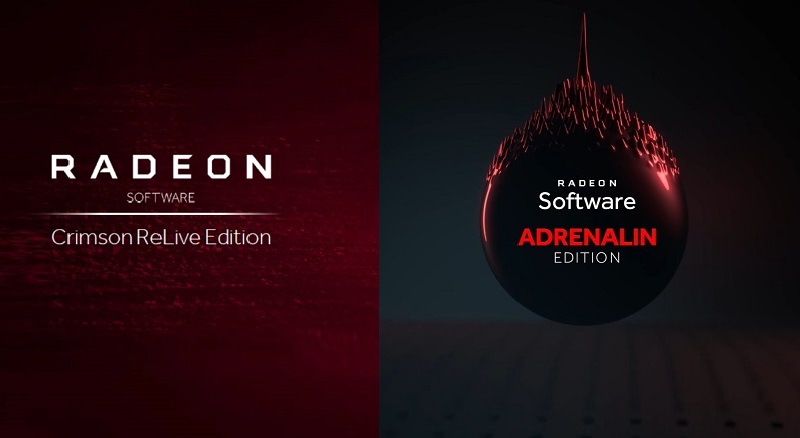 Does Updating Your Graphics Card Driver Increase Performance?
The chances are that if you were to buy a graphics card the drivers it was supplied with would likely be out of date before you even installed them on your system. Yes, graphics card driver updates are one of the most common bits of maintenance you'll ever have to do on your PC. Despite the regularity of these (and they are fairly regular), you are sometimes left to wonder exactly what you are benefiting from.

It's always great to get a bit of extra performance for free and graphics card update drivers certainly present themselves as being in that category. The thing is though, is it true?

Well, we at eTeknix put this to the test by comparing launch drivers for the Sapphire AMD Radeon Pulse RX 570 GPU against the latest driver update!

We would like to thank Sapphire for providing us with the graphics card to conduct these tests with!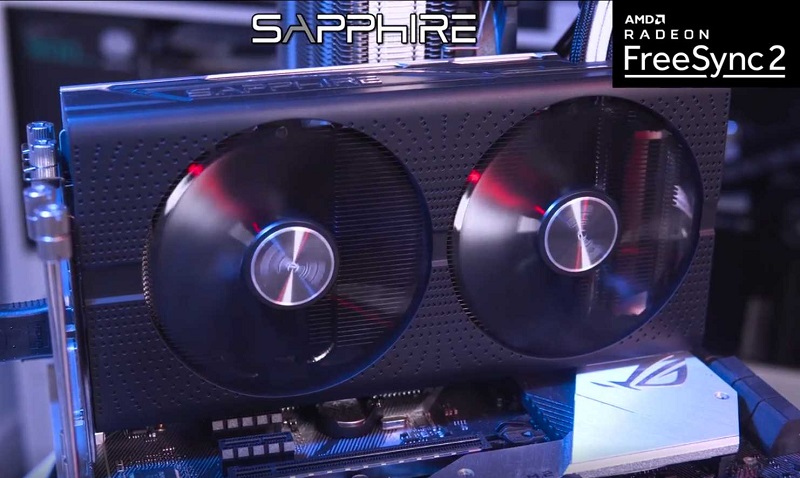 Methodology
To conduct this test, we will run benchmarking software via specific programs and games with the launch-date driver and the most up-to-date version. From there, we will compare the results to see if the latest driver has had any notable effect on the overall performance.
To do this, we will use the following;
AMD Sapphire Pulse RX 570 GPU (8GB VRAM).
ASUS Strix z370-E Gaming Motherboard.
Intel i7 8800k Processor (Overclocked to 5GHz).
32GB T-Force Nighthawk RAM (3000MHz).
Kingston KC1000 NMVe SSD (480GB capacity).
To test the performance, we used the following software;
3DMark Firestrike (Firestrike, Firestrike Extreme, Firestrike Ultra)
Unigine Superposition (Extreme & 4K Optimized).
Deux Ex Mankind Divided
Rise Of The Tomb Raider
Far Cry Primal
Ghost Recon Wildlands
All games were tested at 1080p, 1440p and also in 4K resolution.
Finally, the comparative drivers we will be using will be the Crimson ReLive v17.4.2 VS the Adrenalin V18.8.2.
Firestrike
In the Firestrike test, there was a definite improvement utilising the newer Adrenalin drivers. With the difference wasn't massive, in Firestrike terms it was certainly a notable gap.
Firestrike – 6% improvement.
Extreme – 6% Improvement.
Ultra – 6% Improvement.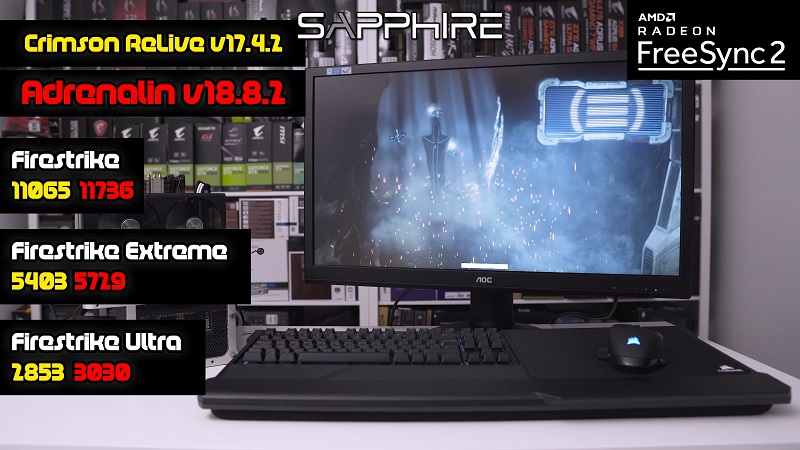 Unigine Superposition
Similar to Firestrike, improvements were seen again, although these were not as strong in terms of comparative test results.
Unigine Superposition Extreme – 0.009% Improvement.
Unigine Superposition 4K Optimized – 0.008% Improvement.
Based on such close results, despite the updates drivers providing slightly higher results, we would say that in terms of Unigine testing it is inconclusive if any performance increase truly exists outside of the terms of a fair margin of error.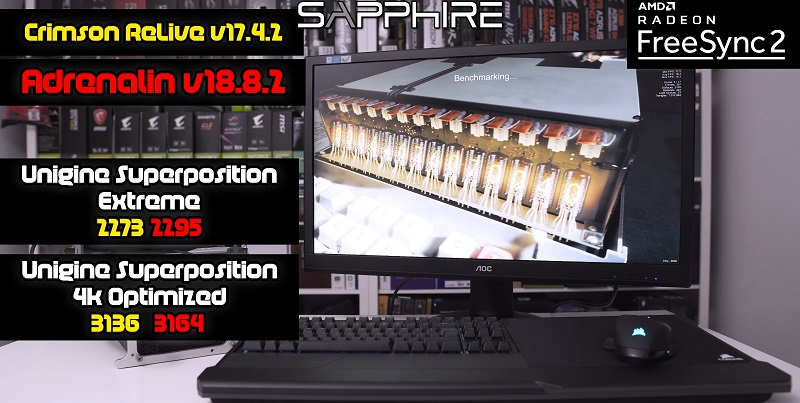 Deus Ex Mankind Divided
Starting with the first of our gaming tests, as can be seen in the results below, there was very little difference in terms of 1080p and 1440p testing. That being said though, a definite improvement in performance was seen in 4K.
1080p – 2% Decrease.
1440p – 1% Improvement.
4K – 27% Improvement.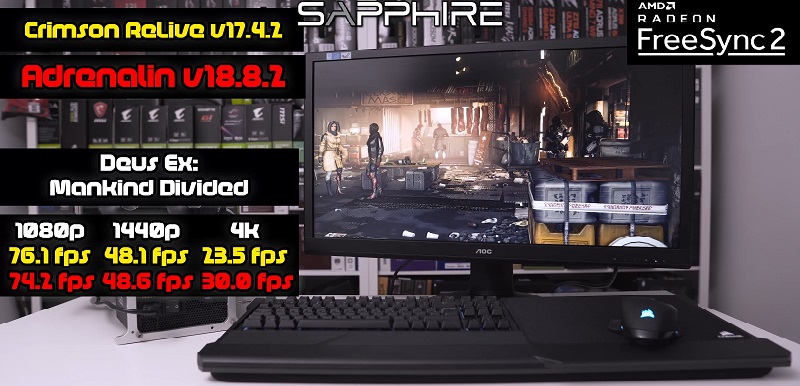 Rise Of The Tomb Raider
In regards to Rise of the Tomb Raider, although we have calculated the differences in performance for you below, the short answer is that there didn't appear to be any notable change in how the game ran between these two driver versions.
1080p – 0.008% Decrease.
1440p – 0.009% Increase.
4K – 0.004% Increase.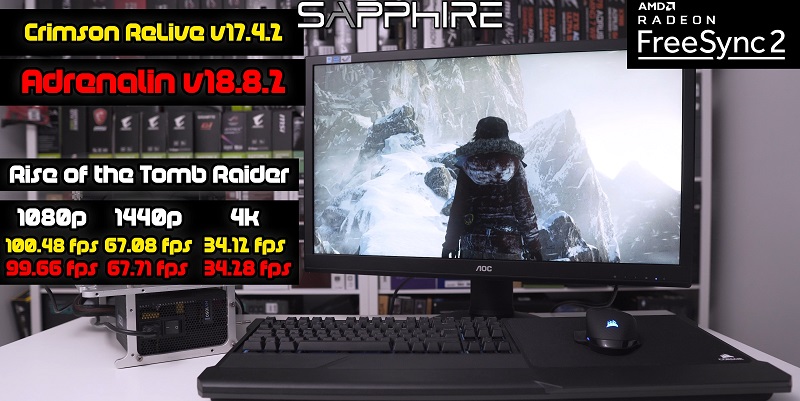 Far Cry Primal
While Far Cry Primal shows improvement across all the test resolution ranges, the difference is again quite negligible. Although it certainly is enough to at least be a factor of interest that this is the only game (so far) that gave consistently better results across all tests.
1080p – 0.03% Increase.
1440p – 0.01% Increase.
4K – 0.03% Increase.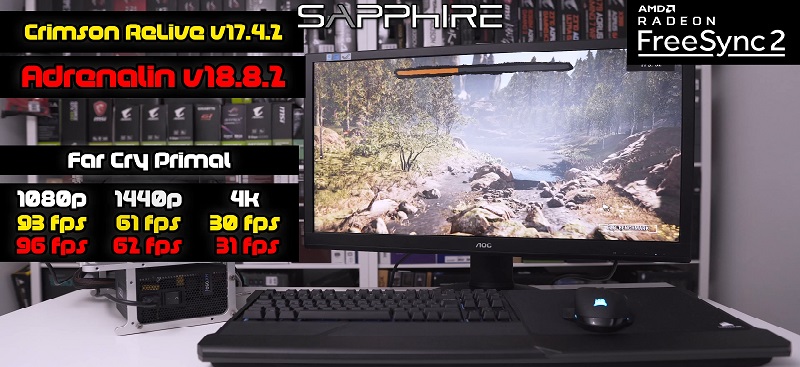 Ghost Recon Wildlands
In terms of all the gaming results, Ghost Recon Wildlands stands out as the game that improves the most consistent thanks solely to the GPU drivers being updates. The increase in frames isn't massive, but it certainly is enough to warrant the update.
1080p – 0.02% Increase.
1440p – 0.02% Increase.
4K – 0.02% Increase.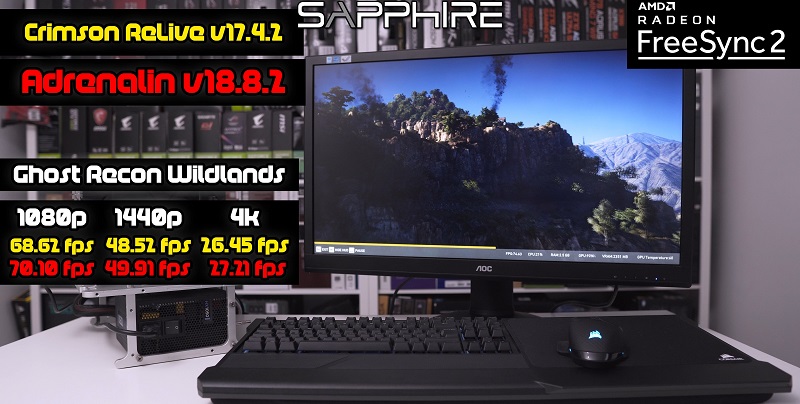 Conclusions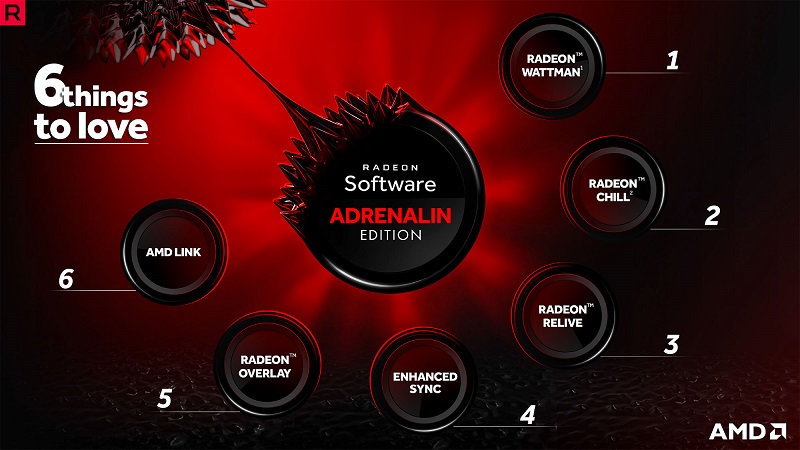 While the driver updates clearly had improvements in the synthetic benchmarks, in terms of gaming, the results are actually a lot more inconclusive.
While performance increases are (largely) seen, the factor of improvement is very minimal and mostly seems to be at it's best in terms of 4K gaming. The improvement of the 4K performance in Deus Ex is, without a doubt, the stand-out result of the entire testing process.
So, is it worth updating your graphics card drivers? Well, the short answer is yes. The long answer is also yes, but at the same time, don't expect to see notable performance differences.
When you consider that around 18-months has passed between these driver updates though, while the updates clearly may have brought more options and stability, in terms of performance improvement, the gap isn't likely as big as you may have believed!