US Federal Agent Admits To Stealing $820,000 Bitcoins From Silk Road
---
---
---
Christopher Files / 8 years ago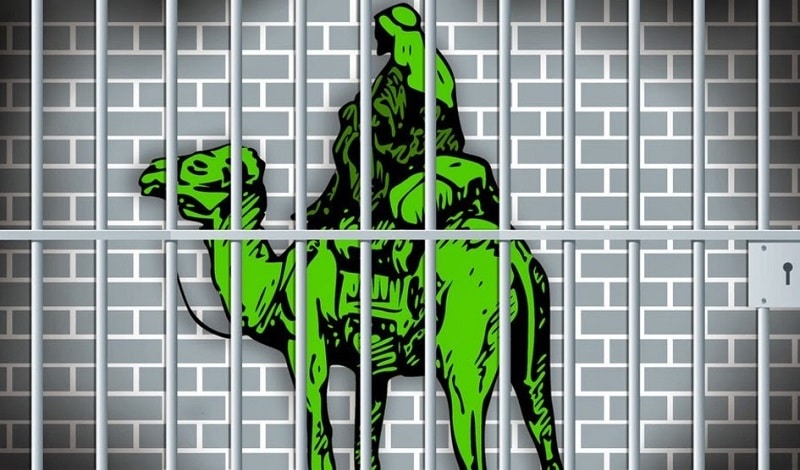 Shaun Bridges, a former US DEA agent who was investigating the online drug marketplace Silk Road, has been charged with obstructing justice and money laundering. He has since admitted the charges that were levelled against him.
So, how did Mr Bridges nick quite so many Bitcoins with a huge resale figure? According to the US Department of Justice (DoJ), Bridges was granted as part of the investigation to the rights to an administrator account on the notorious deep web black marketplace Silk Road. He misused his account by resetting the passwords and pocketing around 20,000 in Bitcoins from numerous wallets on the service, he then transferred the digital currency into his own wallet. Having quite a lot of Bitcoins in a virtual wallet is fun and all, but, Mr Bridges envisaged a big financial reward and subsequently sold off the stolen Bitcoins on the Mt Gox exchange between March to May 2013, which netted him a combined figure of $820,000 in cash.
When the net closes tightly around you, Shaun Bridges decided to admit all as part of a plea deal, he also admitted that during the investigation of Silk Road he had lied to investigators and also tried to obstruct them in their duties.
This is why government law enforcement is unable to take the moral high ground in cases like this. Yes, what Ross Ulbricht and co operated was illegal, but the actions of the former agent in question weren't exactly saint like either. It's difficult to convey the evils of this type of behaviour to would-be cyber criminals when the supposed "good side" have also been charged with theft.
A perfect summary of this case arrives courtesy of US Attorney Melinda Haag who Stated the following
"Mr. Bridges has now admitted that he brazenly stole $820,000 worth of digital currency while working as a U.S. Secret Service special agent, a move that completely violated the public's trust. We depend on those in federal law enforcement having the highest integrity and unshakable honour, and Mr. Bridges has demonstrated that he utterly lacks those qualities."   
A part of preventing crime is trust in those who defend the law-abiding, if trust is disappearing after scandal upon scandal, it's difficult to regain it.
Thank you techworm for providing us with this information.
Image courtesy of nextpowerup