USA vs. Japan Giant Robot Battle Streaming on October 17
---
---
---
Ron Perillo / 4 years ago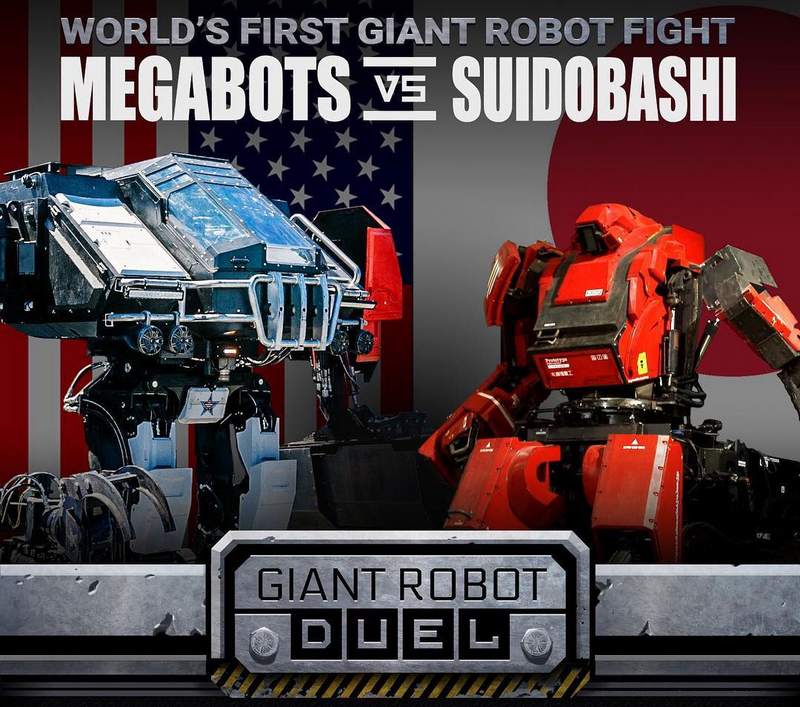 We wrote about a USA vs. Japan giant robot battle six months ago that was supposed to take place in August. Due to some safety concerns, legalities and other logistical problems however, it has been delayed a bit. However, the good news is that it is actually finally happening. Fans can even watch the match via Twitch on October 17.
The challenge originally went out from MegaBots Inc. all the way back in July 2015. They have just finished construction on the Mk. II MegaBot, a 15-foot tall, 12,000 lb piloted mech. After seeing their Japanese counterpart Suidobashi Heavy Industry demonstrate their own 9,000lb KURATAS, the most sensible idea that came to their minds was to pit both robots in mortal combat.
Suidobashi Heavy Industry graciously accepted the challenge under the conditions that the fight includes melee combat. Kogoro Kurata of Suidobashi said that if the bots are to have guns, the Americans will obviously win. After all, Americans love their guns a little too much. So he preferred the melee style combat and aims to "punch them to scrap and knock them down" with KURATAS. Both robots have been upgraded specifically for the match.
Giant Robot Battle Rules
Despite airing on Twitch, the battle will not be "live" in the usual sense. This is due to the fact that repairing robots in between rounds can take a while and would make for a very boring match. What will air instead is pre-shot live event with set rules that both camps must agree on. Plus, an impartial third party judging.
The duel will be fought on a knockout system with no point scoring, unlike boxing. Cutting weapons are not allowed. The mechs must knock their opponent over or disable them through power.
The match takes place at an abandoned steel mill in Japan, with no spectators except two sets of engineers for both teams. The match will have commentary by former UFC commentator Mike Goldberg and robotics expert Saura Naderi.
Watch it on Twitch on October 17, 2017 at 7:00 PM PST.