Valve Says the Steam Deck Can Handle Their Entire Gaming Library!
---
---
---
Mike Sanders / 2 years ago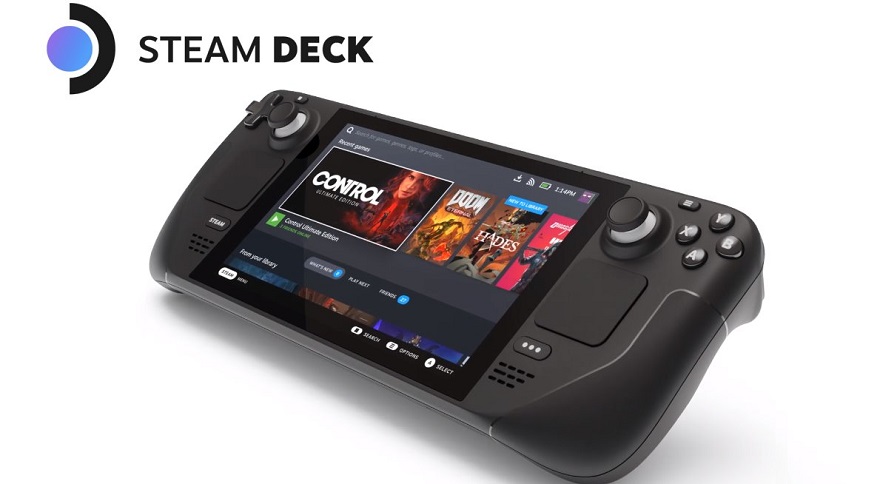 Following the launch of Valve's highly anticipated 'Steam Deck' system earlier this week, based on the response this clearly piqued the interest of PC gamers who were intrigued about the possibility of being able to play titles they own on a portable system. – It did, however, also raise questions as to whether such a small and relatively humbly specced handheld device would actually be able to handle some of the higher-demanding games available on their platform.
Well, following a report via TechPowerUp, Valve has just issued a statement in which they confirm that based on every gaming title currently available to buy on Steam, so far they haven't found anything the handheld device can't run.
The Steam Deck Can Handle its Library!
Admittedly, while this does sound promising, this could be perceived as quite a vague statement when you think about it. There is clearly a difference between being capable of running a game and being able to do it well. In that regard, however, the Steam Deck does have some advantages in its favour, but even then Valve is possibly playing a little 'fast and loose' with the truth here.
"All the games we wanted to be playable, it's really the whole Steam library there. We haven't really found something that this device couldn't handle yet." – Valve
In terms of specs, the Steam Deck will feature a custom AMD quad-core Zen2 SoC, built-in RDNA2 graphic, and 16 GB of LPDDR5 memory. Decent, but not exactly mind-blowing hardware, right? Could this really effectively handle something like 'Control'? – Well, here's where Valve has likely based the success and, by proxy, overall gaming experience offered in the Steam Deck. With it running natively at quite a (relatively) low resolution (1,280 x 800), this is basically half a step up from 720p, clearly a significantly lower workload than seen in 'Full HD' 1080p. Throw into the mix, however, that Valve has only cited 30 FPS in this claim of all their platforms' games being compatible and suddenly it all makes a lot of sense.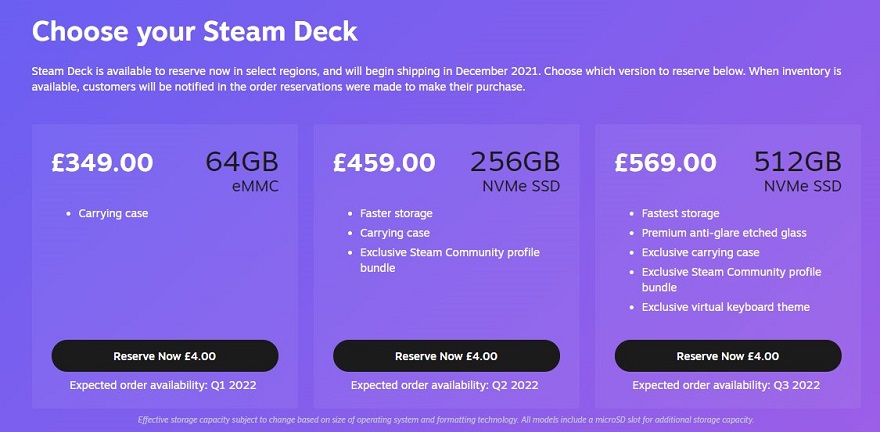 What Do We Think?
The bottom line is that the Steam Deck is going to provide PC gamers (or perhaps just gamers in general) with a competent, but not exactly graphically potent, portable gaming experience. Is this such a bad thing though? We think not. – When it comes to portable devices, gamers have proven time and time again that compromises will always be acceptable as long as the overall experience is still decent enough. And if you want proof, just look at products like the GameBoy, GameGear, and most recently the Nintendo Switch.
Based on the relative limitations of the system's screen resolution and Valve's own claim of 30 FPS being the 'mark', we think they're probably right in that there is nothing on Steam right now, based on the hardware, that it couldn't run fairly well at what is effectively 720P. – The only problem we really see for the first year of its release is availability. With high demand, scalpers have already (sadly) been seen trying to turn a quick buck, but if you have been considering putting your name down for one, although clearly pending getting one in our own hands to try out, so far the Steam Deck does seem to be a decent proposition and one that, despite its relatively humble hardware, does seem to be good enough to meet the needs and requirements it has.
What do you think? – Let us know in the comments!