Valve Warns that the Steam Deck Will Suffer in Hot (35C+) Weather!
---
---
---
Mike Sanders / 3 weeks ago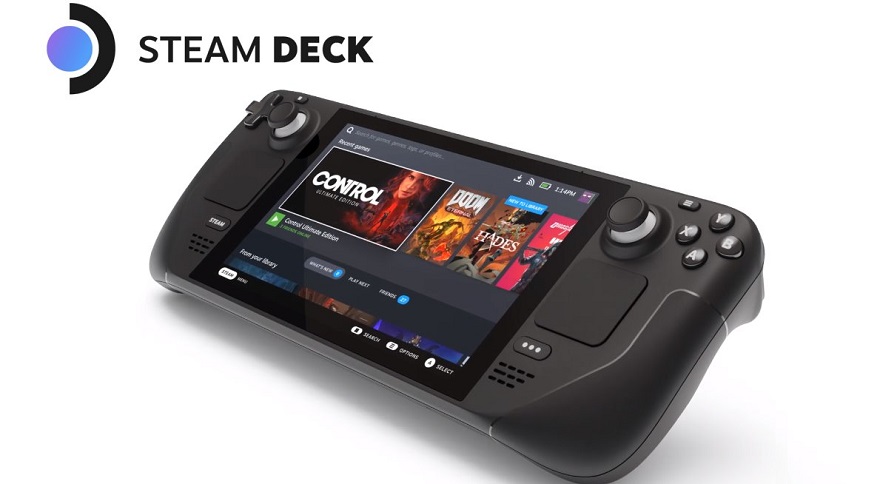 Following the heatwave earlier this week (which although not as horrible right now, does still seem to be lingering), while it's pretty clear that many of us organic creatures suffered during the much higher than usual temperatures, it shouldn't be ignored that, by and large, technology products don't like the heat much either! And one such device appears to be the Steam Deck.
Just how big a problem is heat for the portable console though? Well, following official Twitter posts by Valve, it does appear that the handheld console might be a little sensitive with its performance based on what the ambient temperature/s might be!
For our friends in the midst of a heatwave, a quick note about Steam Deck in high temperatures. Steam Deck performs at its best in ambient temperatures between 0° and 35° C. If the temperature gets higher than this, Steam Deck may start to throttle performance to protect itself.

— Steam Deck (@OnDeck) July 19, 2022
Valve – 'Steam Decks Don't Like the Heat!'
We daresay that the Twitter posts from Valve have almost certainly been triggered by a number of user reports that their Steam Deck has not been performing as intended since the heat began to rise earlier this week. No, this isn't confirmed, but it does seem likely given the timing.
Putting that speculation to one side though, it seems pretty clear that the system may (or possibly does) have a somewhat limited ambient temperature range suggesting that the cooling offered on the system (which just in terms of scale clearly isn't overly elaborate) might not be potent enough to handle extreme weather such as we saw on Monday and Tuesday.
As such, this has led Valve to advise Deck owners that if ambient room temperatures go beyond 35C, throttling may occur on their system. And more so, if things go notably beyond this point (which wouldn't be unlikely given that some places in the UK and Europe topped over 40C), it may even cause it to shutdown out of self-preservation!
A bit more detail about this – Steam Deck's APU runs well at temperatures up to 100°C. At 100°C, it will start to throttle performance, and at 105°C it will shut down. Again, this is to protect itself (and you) from damage.

— Steam Deck (@OnDeck) July 19, 2022
What Do We Think?
Although the overall performance of the Steam Deck has been widely praised by both fans and critics, this isn't the first instance of Valve warning the community over its operating temperature. You may recall that a little under a month ago they felt compelled to issue a heat warning over a popular mod that was seeing the pre-installed SSD storage device being replaced with a larger capacity model.
Overall, it does seem that while the portable console is mostly excellent, in terms of temperature control, it might be walking something of a moderately thin tightrope in terms of overall allowances. – Hopefully though, as long as temperatures don't creep above 35C again any time soon, this should only represent a fairly isolated issue.
This does, however, have me curious as to what impact this could have as Steam Deck systems get older and undoubtedly start to accumulate a little dust on the inside. Is overheating a potentially huge problem waiting to happen? We're going to have to wait and see!
What do you think though? Do you think the Steam Deck possibly needed better cooling or is this just an unusual issue brought about by unusual circumstances? Did you notice any usual performance out of your tech products during the heat wave? – Let us know in the comments!