Vibox Defcon 3 Red Gaming PC Review
---
---
---
John Williamson / 7 years ago
Introduction
---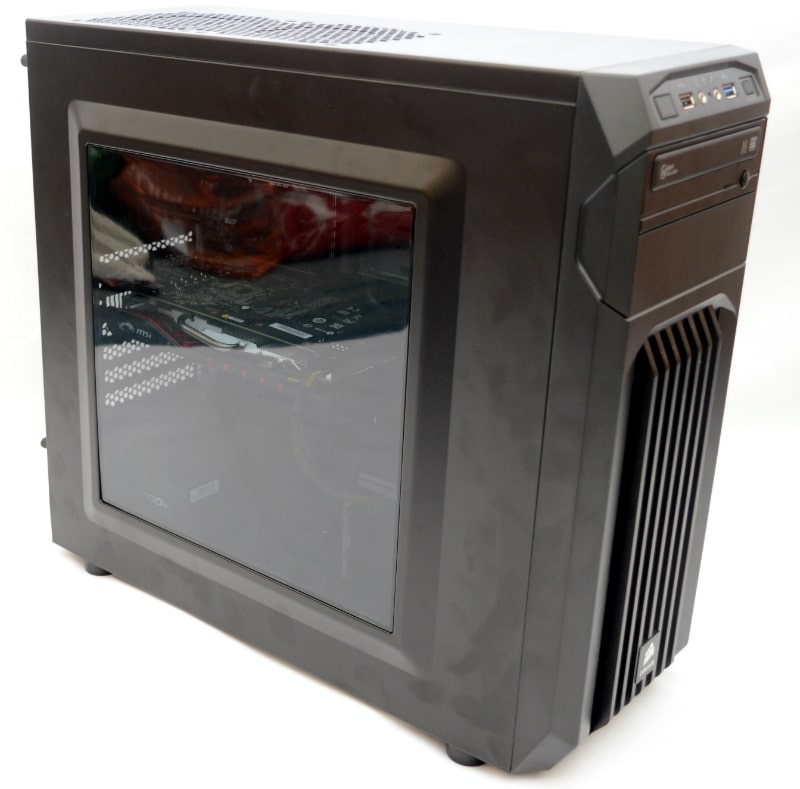 Selecting any pre-configured PC can be a daunting experience especially if the end-user feels overwhelmed by the huge array of options. Thankfully, Vibox is one of the leading system builders in the industry and adopts a basic scoring system to help novices gauge the suitability of each configuration. More specifically, the company even outlines typical gaming performance and quantifies the difference between each specification in a transparent manner. This is an essential tool to put people at ease and ensure they purchase the right system for their personal requirements.
Recently, we reviewed the Vibox Element X Green and couldn't believe how well it performed in a number of demanding games for the price point. Out of all the systems so far, it's probably the best value proposition I've seen and the perfect choice for a console gamer trying out PC gaming for the first time. However, the system's CPU performance was inhibited somewhat by its AMD FX-6300 processor and wasn't ideal for non-gaming workloads. The beauty of PC hardware means you can prioritize CPU performance, memory capacity, or graphical grunt. Although, it's important to create a balanced system and eliminate any bottlenecks.
Vibox decided to send out for review purposes the Defcon 3, which features an Intel 6500 quad-core processor, 8GB DDR4 2800MHz memory and GTX 950 2GB. This basic setup is accompanied by an Aerocool 500 watt 80+ Bronze power supply, 120GB solid state drive, Thermaltake closed-looped liquid cooler, and 1TB data drive. The package is housed in the highly acclaimed, Corsair Carbide Spec-01 chassis and backed by a lifetime support service. As you can see, this particular build opts for a better CPU and lower-end graphics solution. As a result, it will be fascinating to see how it compares to the Element X, and I expect it to perform much better in synthetic benchmarking tasks.
Specifications
Name: Vibox Defcon 3
Case: Corsair Carbide Spec-01 Red LED
Motherboard: MSI Z170A PC Mate Motherboard
Processor: Intel Core i5 6500 Quad Core CPU @ 3.2GHz
Processor Cooler: Thermaltake Water 3.0 Performer
System Memory:  8GB Patriot Viper Xtreme DDR4 2800MHz
Main Boot Drive: Patriot Blast 120GB SSD
Additional Storage Drive(s): 1TB Seagate ST1000DM003 Barracuda SATA 6Gb/s 7200rpm 64MB Cache 8ms
Graphics card: MSI GeForce GTX 950 Gaming 2GB
Power Supply: Aerocool Integrator 500W 80+ Bronze
Peripherals: None
Monitor: None
Optical Drive: 24x DVD-RW Optical Drive
Wireless: None
OS: Windows 10 64-bit
Warranty: Lifetime Evolution Warranty – Build Charge, Shock-Proof Packaging, Express Delivery, 2 Year Parts Cover, Lifetime Labour & Tech Support
Price: £699.92
Packing and Accessories
The system is packaged in a 15Kg box containing precautionary fragile labels and two handles to make the carrying process remarkably easy. Additionally, the cardboard is relatively thick and helps to reduce any impact during shipping.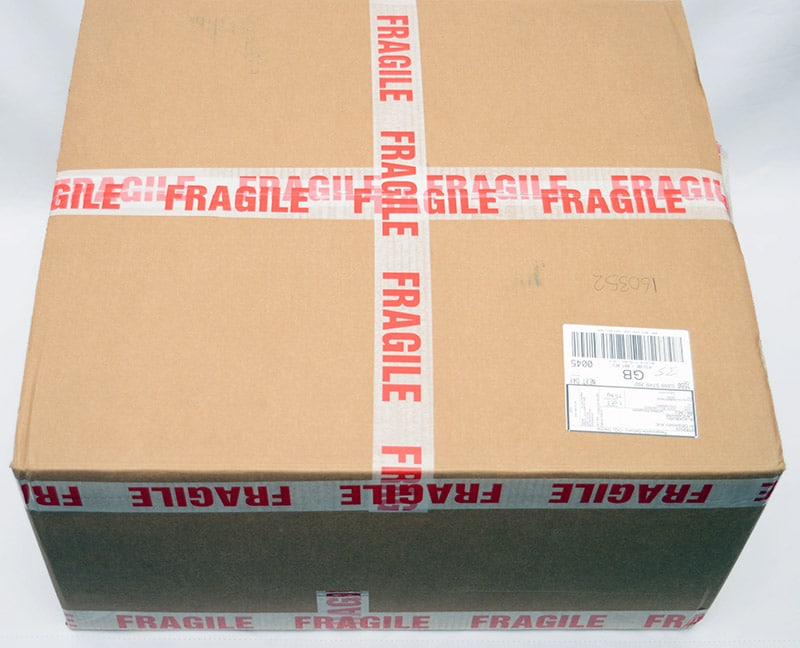 Once opened, there is a UK power lead, Vibox leaflet and ample supply of padding. Underneath this section, is the main chassis box.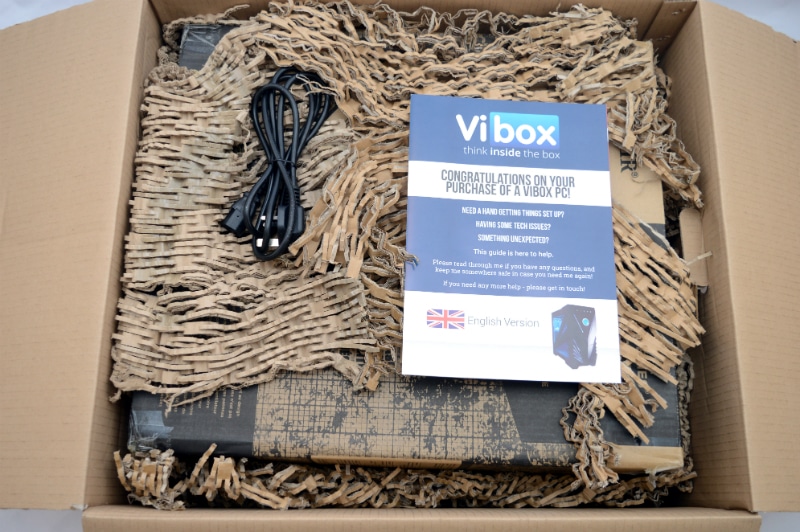 It's always recommended to reinforce the main chassis with an external box as this holds it in position and stops the chassis' edges from scraping against anything. As a result, this should reduce the probability of cosmetic damage occurring during transit.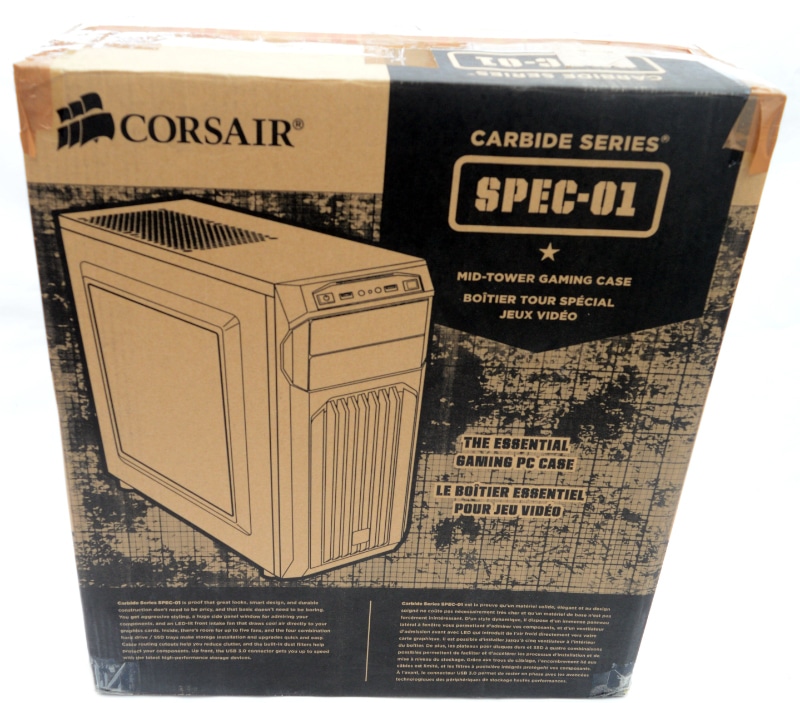 In terms of accessories, the Defcon 3 comes with a user's guide, hardware manuals, driver disks, DVI to VGA adapter, fan adapter, and standard UK power cable. The user's guide is superb and walks you through the installation in simple English without using technical jargon. Additionally, it also includes all the contact details you need in case of any system faults.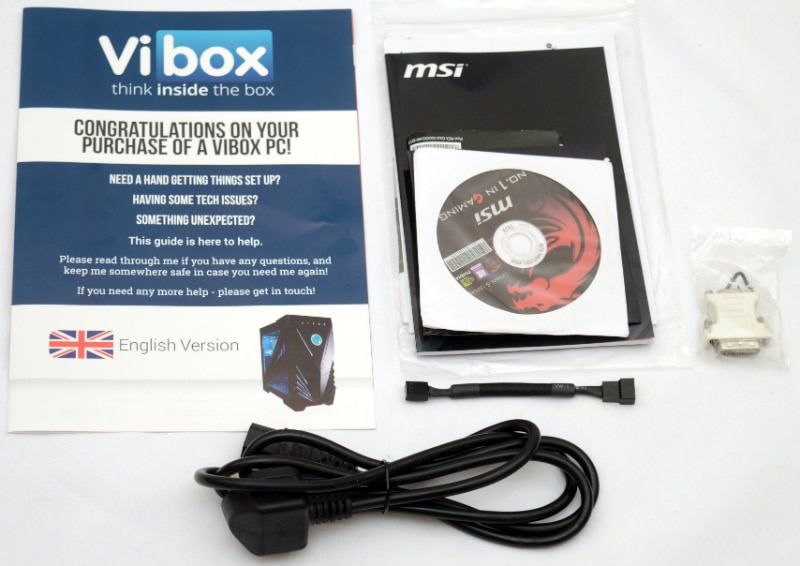 CPU-Z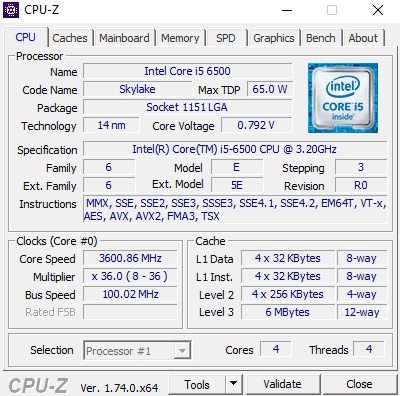 GPU-Z