Vimeo Joins Original Programming Game
---
---
---
Ryan Simmons / 6 years ago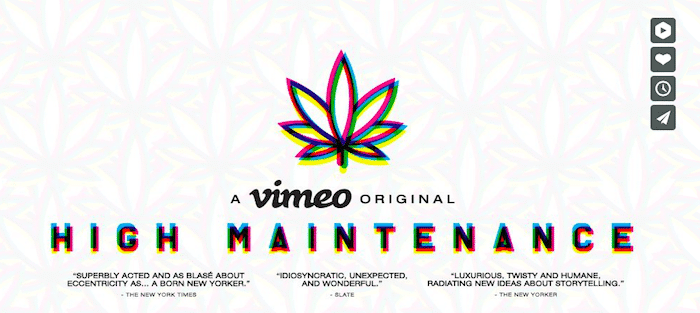 Streaming video site Vimeo will be joining the online original programming game, with the launch of 6 new episodes of 'High Maintenance'.
'High Maintenance' is centred around a drug dealer called 'The Guy' in Brooklyn, New York City. The site announced that they'd be funding the show back in May, adding to 13 previous episodes that were self-funded.
The 'Vimeo Original Series' will set you back $1.99/€1.59 for each episode, or $7.99/€6.49 for the full series. This new move by Vimeo joins efforts from Netflix, Amazon and even Microsoft (before it failed) in producing original programming for online services. The extraordinary success of 'Breaking Bad' on Netflix has perhaps signalled a new era of televisions shows without television.
Source: The New York Times