Wales Has First 'Energy Positive' House in Britain
---
---
---
Ashley Allen / 8 years ago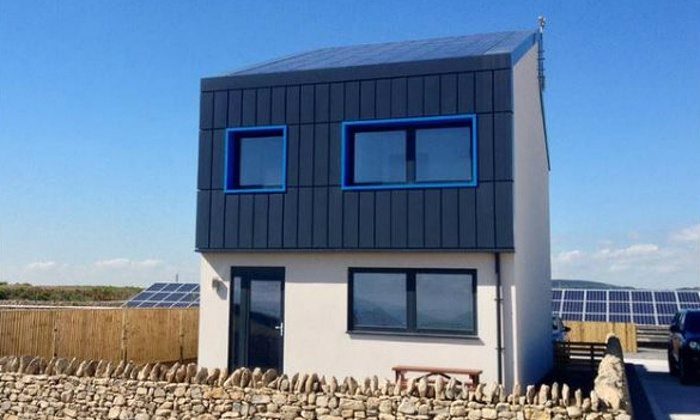 Wales has become home to Britain's first 'energy positive' house, so-called because it can generate a surplus of electricity which its owner can then sell on. The three-bedroom detached property in Cenin, South Wales, cost £125,000 to build, according to its designers from Cardiff University.
The house is lined with heavy insulation to retain heat during cold months, with solar panels covering the roof and mounted in the garden. For eight months of the year, the house is expected to generate £75 more electricity than it will use, which can then be sold back to the national grid or stored within the property's batteries.
It was developed to serve the low-carbon housing bill, proposed by Labour in 2006. Current Conservative Chancellor of the Exchequer George Osborne, however, has recently scrapped the bill. "It was disappointing to see Osborne scrap the plans," said Professor Phil Jones of the Welsh School of Architecture. "But the devolved Welsh, Scottish and Northern Irish governments can set their own building standards. One reason we built this house was to demonstrate to builders that you could meet the standards at an affordable price with off-the-shelf technology. The housebuilders could do it too if they wanted to."
Jones says that building his 'energy positive' design en masse could bring the cost of each property down to £100,000. "We save money and space by making the photovoltaic panels the roof itself and by dispensing with radiators and making the air collector part of the wall," he added. "The building demonstrates our leading edge low carbon supply, storage and demand technologies at a domestic scale which we hope will be replicated in other areas of Wales and the UK in the future."
Thank you The Guardian for providing us with this information.