Warcraft 3: Reforged Devs Blame Blizzard for What Fans Got!
---
---
---
Mike Sanders / 1 year ago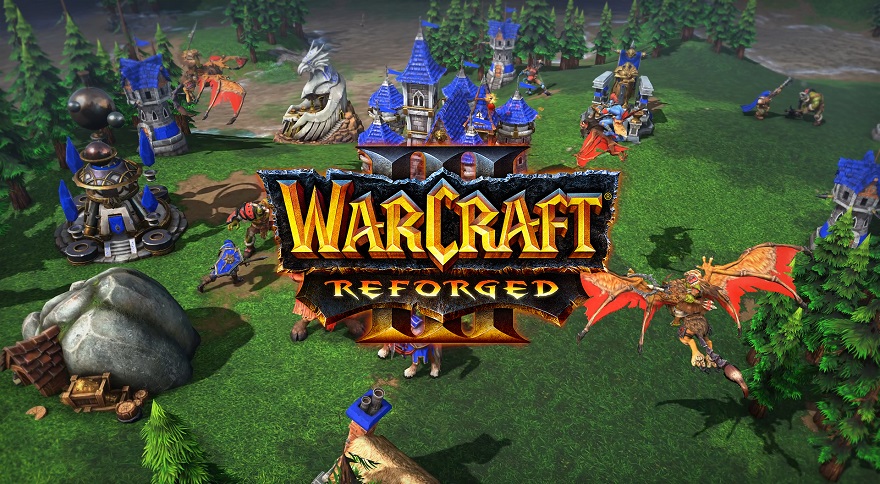 It's been around 18-months now since the release of Warcraft 3: Reforged, and despite it having all the potential to be one of the most memorable games ever created, even if it was a rehash of a prior title, it now tends to largely fall into one of two categories among the gaming community. It has either largely been entirely forgotten, or it still invokes some very angry feelings from those who were exceptionally looking forward to this and, ultimately, being hugely disappointed with what we eventually got! – Following a report via GamesIndustry, however, for the first time since Warcraft 3: Reforged came out, several members of its development team have decided to speak out and, basically, they blame Blizzard for everything! – And it's not just passing the buck either, it seems that might be entirely right to do so!
Warcraft 3: Reforged – All Promise, No Delivery!
Having sourced direct comments from a significant number of the relatively small team that created Warcraft 3: Reforged, they have all pretty much said exactly the same thing. While I could provide you with all of the quotes, I'll simply break it down into most of the key accusations against Blizzard:
Blizzard regularly flip-flopped on whether this was a remake or a remaster which hugely impacted the initial development of the title
The game was never treated by Blizzard, apparently at any point, as a high priority/important release
Although it was originally intended to be a remake, Blizzard cut the budget hugely when they decided that a remaster would be 'good enough'. Even then, the team claims that the money provided was insufficient to do anything notably significant with it
You might, of course, be wondering why they didn't go public with this information before. In that regard though, my best guess is that some kind of contractual clause has likely just ended and now they're finally able to tell their side of the story.
Reading Between The Lines!
I have to admit that I've never personally held any blame against the developers of Warcraft 3: Reforged. I have always presumed that its failure laid squarely at the feet of Blizzard, and, following these comments, it does appear to be a correct assumption. While Blizzard's response to Warcraft 3: Reforged has pretty much always been the same, 'we offered people full refunds', the bottom line is that we gaming consumers got royally screwed over here. And apparently so did the team working on this as well.
Based on what we saw in the Blizzcon 2018 trailer, Warcraft 3: Reforged will ultimately go down as one of the biggest bait and switch scams the gaming world has ever seen. Ultimately though, it appears to boil down to the fact that while Blizzard might have initially have had some big plans for it, they ended up deciding to cut as many corners as possible in the hope that trading off one of gaming's most beloved titles might have turned them a quick buck.
At this point, you can only suspect that unless they turn things around hugely with Diablo 2 (the upcoming remake), Diablo 4, and Overwatch 2, in a few years time news such as this will ultimately be the death rattle of what was formally one of the most respected gaming companies in the world.
What do you think? – Let us know in the comments!