Warhammer: Vermintide 2 Has Release Date Announced
---
---
---
Mike Sanders / 5 years ago
Warhammer: Vermintide 2
Fans of Warhammer and Games Workshop generally tend to get a semi-regular stream of games, but as a bunch, they are a mixed bag. One of these, Vermintide, has, however, been one of the standout titles in recent years. You did also, of course, have Dawn of War 3, but that stood out for all the wrong reasons.
Warhammer: Vermintide 2 is certainly highly anticipated and we now, finally, have a release date for this gaming sequel.
Co-op Play
While the original wasn't a particularly inspiring game, the one thing that made it unusually popular was its 4-player multiplay set-up. Similar in a way to what Left 4 Dead did, team play was the major key player in this title.
We did, of course, know that a sequel was coming, but when was a little vague. At the last best notification, we had a Q1 release for 2018. Fortunately, in a report via PCGamesN, we now have a specific date!
When is the release date?
Well, I shall keep you in suspense no longer. Warhammer: Vermintide 2 will release on PC on March 8th. Yes, literally less than a month away.
Martin Wahlund, the CEO of the development team Fatshark has said: "Being passionate fans of the Warhammer IP. We've always wanted to create a Warhammer sequel that both stayed true to the beautifully dark atmosphere of the world but also brought new ideas and experiences for players. It's been years of work but on March 8th we look forward to joining forces with players everywhere to defend Helmgart from evil."
Should I buy it?
If you're a fan of Warhammer or teamplay games, then I see no reason why not. While the original Vermintide did nothing to blow our minds, what it did do, it did well.
There are, of course, other considerations to be made. For example, Final Fantasy XV launches only a few days prior and for me personally, that's top priority. Then later in the month, Ni No Kuni 2 will release. So from March until around August, my gaming needs should be pretty good. I might just check out Vertmintide 2 though. It is, after all, something different.
What do you think? A fan of the original game? What do you hope for the sequel? – Let us know in the comments!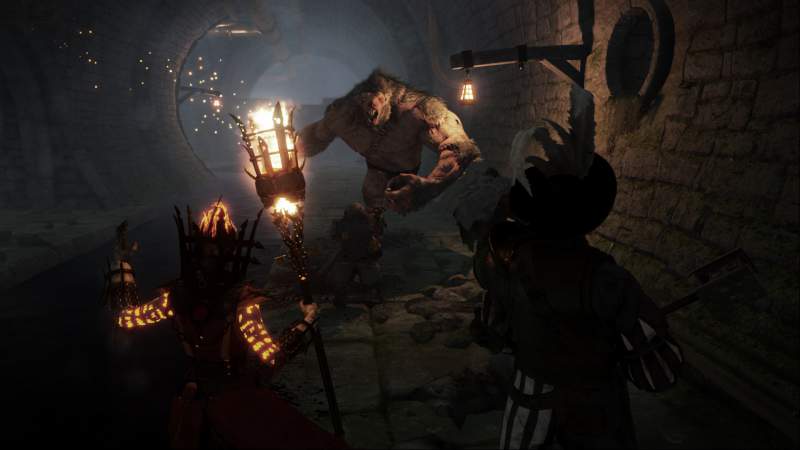 Support eTeknix.com
By supporting eTeknix, you help us grow. And continue to bring you the latest news, reviews, and competitions. Follow us on Facebook and Twitter to keep up with the latest technology. Share your favourite articles, chat with the team and more. Also check out eTeknix YouTube, where you'll find our latest video reviews, event coverage and features in 4K!
Check out our Latest Video