Wavemaster MX3+ 2.1 Speaker System Review
---
---
---
Peter Donnell / 9 years ago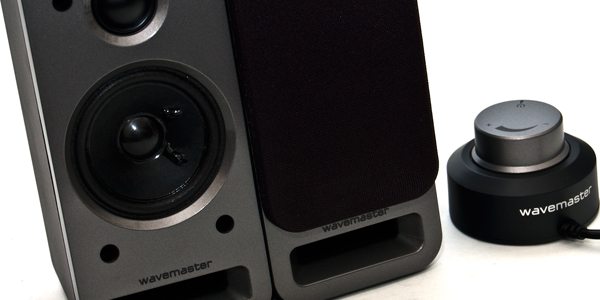 In the office today I have a set of MX 3+ 2.1 speakers, a budget friendly audio solution from popular German audio company Wavemaster. Their brand is ever-growing in popularity here in Europe and the company seems intent on making a bigger push into the market with their latest range of products, with the aim of providing high quality solutions that don't cost the earth, but do they have what it takes to battle it out with some of the other big names in the audio industry, or even just the general consumer side of the market that is currently dominated by brands like Logitech and Microlab?
Wavemaster have been around for quite some time now, but have been in their current form since HMC took over the company and trademark back in 2009.
"Constantly developing a complete new branding and product line. Wavemaster is one of the multimedia brands with the longest market experience and we strive to make it one of the leading trademarks in Central Europe,"
Satellites: 2 x 7 cm full range drivers
Subwoofer: 13 cm bass driver
Integrated amplifier with 3 separate channels
Amp performance (RMS): 50 Watt
(subwoofer 30 Watt, satellites 2 x 10 Watt)
Frequency response: subwoofer 30 – 150 Hz, satellites 150 Hz – 20.000 Hz
Cable remote with ON/OFF function, volume control, headphone jack and line-in
Satellite speakers with compact design (wall mountable) and detachable front cover.
Subwoofer in wooden cabinet with bass reflex technology, bass control and main power switch.
Connection: 3,5 mm mini stereo plug or Cinch
Measurements (WHD): Satellites = 82 x 178 x 98 mm,
Subwoofer = 170 x 280 x 253 mm
As you can see from the specifications above, this is a fairly compact solution with a slim style vertical sub, a pair of compact satellite speakers and an in-line controller that make them perfect for home computer and desktop applications. Of course, their range is wider given that the speakers feature a simple 3.5mm jack plug that will ensure their compatibility with everything from TVs, games consoles, computers, phones, portable music players and anything else that features an audio output.