WD Green and Blue SSD Specifications Revealed
---
---
---
Samuel Wan / 6 years ago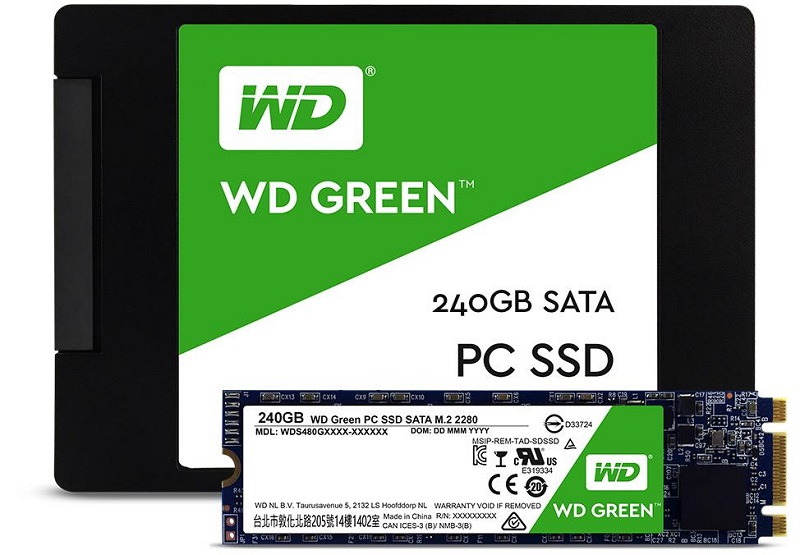 Earlier this week, Western Digital released their new consumer SSDs. Using the same WD Blue and WD Green branding as their hard drives, these are the first fruits from the SanDisk acquisition. As expected, both are based off existing SanDisk based products but with a new Western Digital twist. While Western Digital revealed some performance specifications, we can now bring you the details of what makes the drives tick.
For the WD Blue, the base SanDisk model is the X400. The X400 has been one of the best planar TLC drives so it's not surprising to see WD modify it to use with their own brand. The major tweaks are more overprovisioning to improve endurance and modified firmware. Fundamentally, we still have the same Marvell 88SS1074 controller paired with SanDisk 15nm TLC NAND. Early reviews suggest more consistent speeds at the cost of peak performance.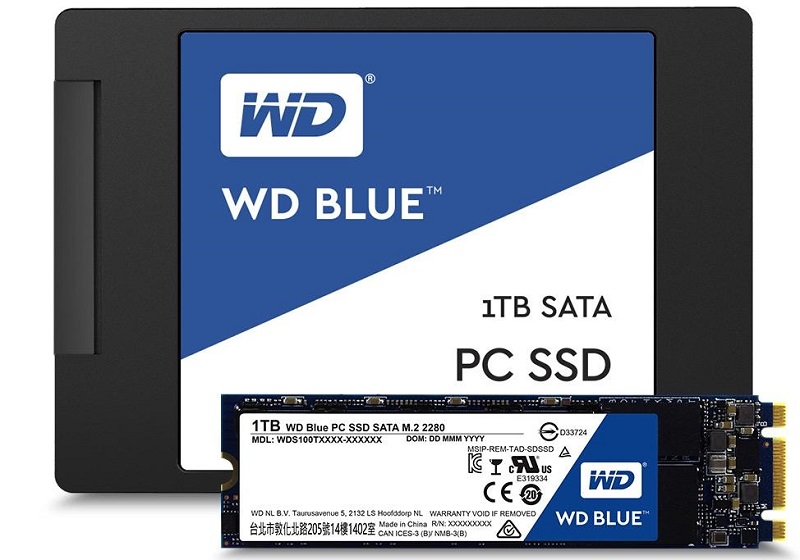 With the WD Green, the base drive is the SanDisk SSD Plus., a truly entry-level product. The drive uses the Silicon Motion SM2256S controller in a DRAM-configuration with SanDisk 15nm TLC NAND. This drive will have a lot of competition from other Silicon Motion SM2256S based drives like the Crucial BX200, Adata SP550 and AMD R3. Unfortunately, the lack of a DRAM cache will hurt both performance and power consumption, placing this drive below other SM2256 solutions. The key will be pricing which has not yet been announced.
Now that they have consumer focused SSDs, Western Digital has secured their brand for the SSD revolution. This will likely place Seagate in a tough position as they do not have any consumer SSDs out nor do they own any NAND or SSD subsidiaries. Given the consolidation going on in the market, it will be interesting to see if Seagate will pick up anyone to get into the SSD game.