Welsh Assembly Responds to UFO Questions in Klingon
---
---
---
Ashley Allen / 8 years ago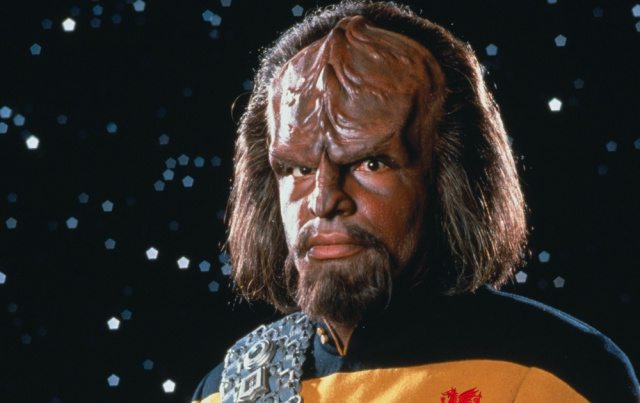 A series of questions posed by a Conservative MP regarding UFO sightings within the borders of Wales, the Welsh government responded in Klingon, the language of the infamous Star Trek antagonists. Shadow Minister for Health and Social Services and MP for Clwyd West Darren Millar asked Labour MP Edwina Hart, the Minister for Economy, Science, and Transport, three questions regarding UFOs at the Welsh Assembly.
Millar asked:
Will the minister make a statement on how many reports of unidentified flying objects there have been at Cardiff Airport since its acquisition by the Welsh government?
What discussions has the Welsh government had with the Ministry of Defence regarding sightings of unidentified flying objects in Wales in each of the past five years?
What consideration has the Welsh government given to the funding of research into sightings of unidentified flying objects in Wales?
To which the Welsh Assembly responded, in writing:
"jang vIDa je due luq. 'ach ghotvam'e' QI'yaH-devolved qaS."
The reply in Klingon roughly translates as "The minister will reply in due course. However this is a non-devolved matter." By "non-devolved", it means that only the UK Parliament can respond, rather than the devolved Welsh Assembly. Since it was not in a position to offer a response, it seems that someone within the Welsh government decided to have a little fun with it.
Millar's retort, a cheap gag, made him sound a little sore: "I've always suspected that Labour ministers came from another planet. This response confirms it." A Conservative Party spokesperson claims that Millar relayed the questions on behalf of a handful of North Walians, saying, "Darren tabled these questions after being contacted by constituents."
An official response – relaying the same response, only in English and Welsh this time – from Edwina Hart is due on 15th July.
Thank you Ars Technica for providing us with this information.