Western Digital EX4 8TB 4-bay My Cloud NAS Review
---
---
---
Chris Hadley / 9 years ago
Introduction
---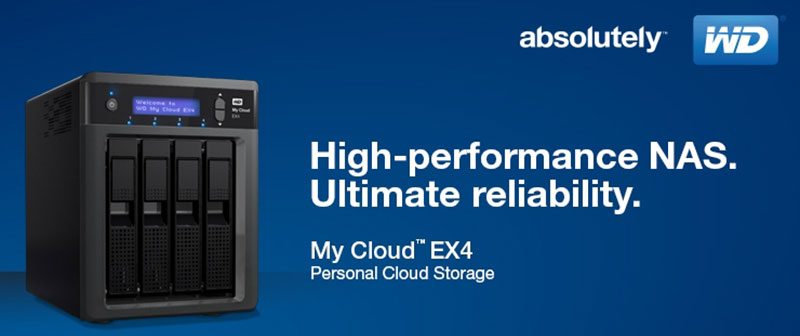 Many people today are demanding more and more from their storage systems and for a select group of users (such as myself), having the ability to get access to files whilst on the go is – in some cases – a necessity. As we know, there are many free and paid services to choose from, which include the likes of Dropbox and Google Drive, however, these services are not without their downsides. Whilst a number of them are free to use, there is the uncertainty as to where your data is actually being stored and there is also no guarantee that your data is not going to be scanned by third-party applications that the host run on their servers. With some of your data potentially being quite sensitive, the last thing you want is for someone else to be snooping through it all. To top this all off, the 'free' services are also quite limited in the amount of storage space that is on offer and this is the biggest stumbling block for the most of us.
Quite recently we took a look at Western Digital's 2TB My Cloud NAS that gives all of the functionality of a local NAS, but it also allows for users to simply and easily get access to their data wherever they are in the world – just as long as they have an internet connection to use. Whilst the My Cloud offers up a good amount of storage for the entry-level user, there is a lack of data redundancy out-of-the box (although there is the option to create safe points when an additional external storage drive is connected to the My Cloud's USB port). Data redundancy and integrity is where Western Digital have focussed their attention with the new addition to the Cloud NAS lineup with the EX4.
As the name suggests, the EX4 is a four bay system and when marked against the My Cloud 2TB that I previously had a play with, this bigger brother has the ability to provide all of the same functionality plus a whole lot more. Alongside its greater storage capacity – up to 16TB of raw storage in a RAID0, the EX4 more importantly gives users the piece of mind that their data is safe with full access to a number of RAID configurations including RAID1, 10 and 5. The latter of these, RAID5 is what any preconfigured systems will be shipped with as this offers the best combination of space vs redundancy.
Whilst we have seen what WD's Cloud systems have to offer, I will highlight over these again in this review, however I will be looking more closely at the additional features that the EX4 has to offer and how this system might just be one of the best choices for SOHO and SMB users. So without any more delay, let's get unboxing this system and see what's included.
To get things up and running, Western Digital include a CAT5e patch lead, AC power adaptor, quick setup guide and a warranty leaflet for reference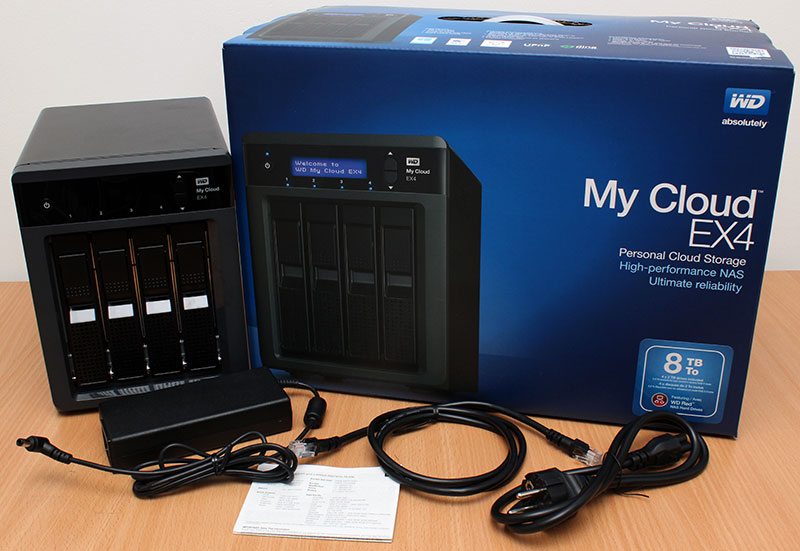 [youtube]http://youtu.be/MaMWsXvbZVE[/youtube]