Why is Titanfall 2 Releasing Alongside BF1 and CoD? Respawn Blames EA
---
---
---
Peter Donnell / 6 years ago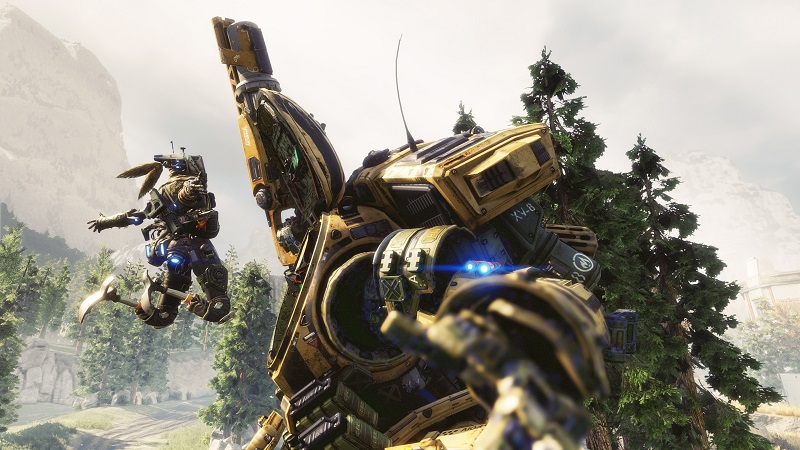 The big AAA FPS showdown is a staple of the gaming calendar, as Battlefield whatever and Call of Duty something go head to head in a battle, not on the gaming systems they're released on, but for the money in our respective wallets in the run up to Christmas. Any other FPS game wanting to play along should do so at a different time of year, unless you're EA and want to release two online shooters in the same period, doh!
It seems that while Battlefield and Call of Duty duke it out, Respawn also released Titanfall 2, which has, unsurprisingly, been selling quite poorly. When Titanfall 2 producer Drew McCoy was asked about the release date decision, he said "I actually don't know where the decision came from, I just know it was locked in a long time ago and there was no changing it." which sounds odd, as release dates get changed all the time from my experience. "I'm not really worried about it. We tried not to [worry] really… When you care about what other games are doing, when they're releasing, [you worry]. At the end of the day, we're releasing a game that we're happy with, and we enjoy playing, that we're proud of. As long as we're doing that, I think we're gonna find an audience. It doesn't really matter when it comes out. A good game gets noticed." he added.
What's strange is that EA publishes both this and Battlefield, so it would have been in their interest to stagger the releases, as most consumers can only afford to buy a game every so often, and splashing out for what could be three AAA releases in one week isn't going to happen, and the move may have already hurt the success of Titanfall 2 quite badly.