Win A £2000 DinoPC T-Rex 7990 Gaming PC With DinoPC, XFX and eTeknix!
---
---
---
Ryan Martin / 10 years ago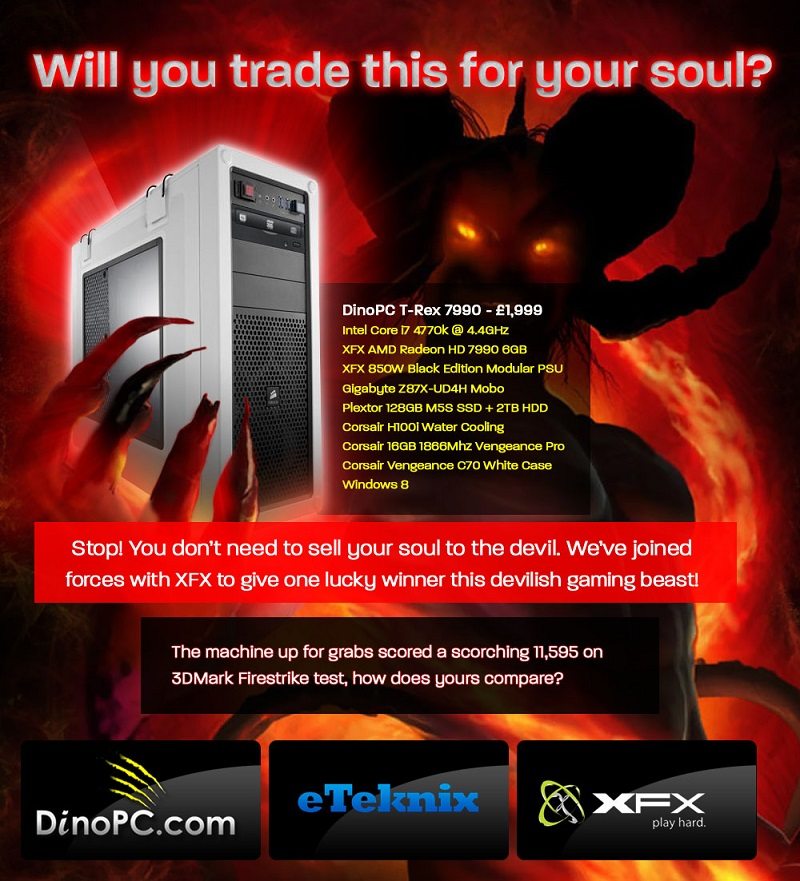 In the past few years we have had some truly amazing giveaways at eTeknix such as our £1000 PC Specialist Gaming System giveaway in March 2013 and our Big Get Active Xmas giveaway in December 2012. Today we are raising the bar once again as we unveil to you our latest giveaway. eTeknix, in association with DinoPC and XFX, are giving away a DinoPC T-Rex 7990 pre-built gaming PC worth an amazing £2000/$3000.
The mammoth DinoPC T-Rex 7990 gaming PC represents the best of the best in terms of gaming PCs. It boasts some of the highest quality and highest performance components on the market. As part of this amazing giveaway we have reviewed this epic system so you can take a much closer look at what's on offer – be sure to check out that review right here. Of course, what you all probably want to know by now is – how can you enter this giveaway? Below we have explained all the steps for you:
Step 1 – Like eTeknix on Facebook
Step 2 – Like DinoPC on Facebook
Step 3 – Like XFX Europe on Facebook
Step 4 – Visit the forums and post a link to your Facebook profile to finalise your entry and tell us you've entered
Optional Step 5 – Post a screenshot of your system's performance in 3DMark's FireStrike test in a second post to gain an additional entry!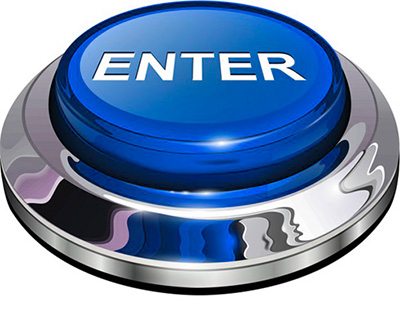 You can download 3DMark's FireStrike test here. 
If you do not wish your Facebook profile link to be displayed publicly on our Forum then please private message me (you must be logged in to the eTeknix forum for that link to work) your Facebook profile link with the following subject "DinoPC T-Rex 7990 Giveaway – Facebook Entry X" and replace X with the number of your first post on the forum thread (that is the number of your first post on that thread not the optional second post with the optional FireStrike screenshot). This way we can respect your privacy by keeping your Facebook profile hidden, but still allow you to enter. If you do not submit your Facebook profile link with that same format then your entry will not be counted.
Rules and regulations:
The competition is open worldwide
The competition ends at midnight GMT on the 9th of September 2013 and winners will be notified on Friday 13th of September 2013
In the event of a dispute, eTeknix staff hold the final say and no discussions will be entered into
Multiple entries that are invalid will result in disqualification (more details on Forum post)
Delivery is not in the hands of eTeknix and can take some time to arrive
In the event that the prize is unavailable, eTeknix reserve the right to offer an alternative of equal or greater value
Winner(s) will be announced on our competition winners page
By entering this competition, you adhere to the above rules and regulations
(Please do not post Facebook links and Screenshots in the comments below, these entries will not count, enter over on the Forum!)