In Win Launches 703 and 707 PC Chassis
---
---
---
Peter Donnell / 9 years ago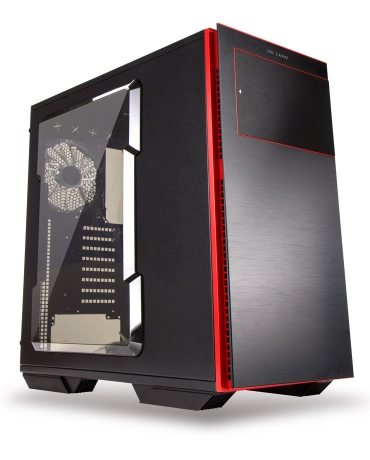 In Win have just launched their two latest PC chassis, the 707 and the 703. Both of the new chassis are based around previous In Win chassis, the 707 has been designed around their popular GR-One and the 703 around their popular GT-1. The old and somewhat aggressive styling of the previous models are gone, replaced by sleek exterior panels that give the two cases are more professional look.
The 707 is available in Gaming Black and a Silent White model is expected to follow in the near future. The new chassis is built from SECC steel, equipped with an acrylic side panel window and sound dampening material. It supports 360mm radiators in the top and another 240mm radiator in the bottom. There's room for up to 10 fans and for CPU tower coolers of up to 206mm; giving you a lot of flexibility in terms of cooling performance. The 707 also features three 5.25″ drive bays hidden behind a push-click door panel on the front of the chassis and there are eight 3.5″ / 2.5″ drive bays on the interior.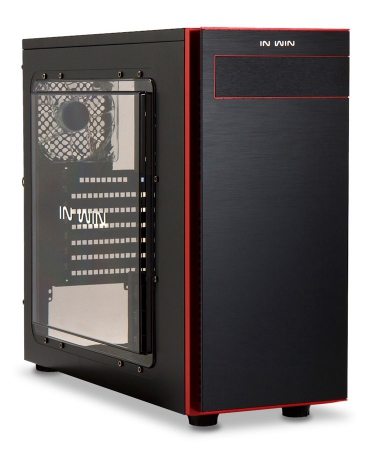 The 703 is fairly similar in terms of design, albeit a little smaller. It'll still support ATX motherboards and it comes with the same high quality construction as its bigger brother. There's a 5.25″ drive bay with a custom stealth cover and two more on the interior, along with four 3.5″ / 2.5″ drive bays. While not as big as the 707, it'll still support a range of AIO water coolers and CPU tower coolers of up to 170mm.
More details on price and availability are expected to follow shortly, but most major retailers should have stock available very soon.
Thank you In Win for providing us with this information.
Images courtesy of In Win.