Windows 11 to Unveil an Integrated Universal ARGB Lighting Controller?
---
---
---
Mike Sanders / 4 months ago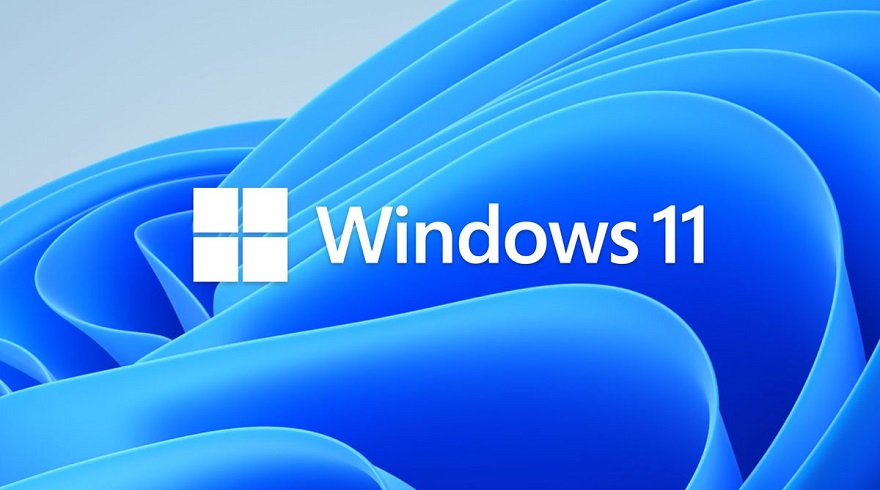 It's hard to deny that ARGB components within systems have expanded hugely over the last 10 years. Be it hardware or peripheral, it's hard to find something these days that doesn't offer some kind of customisable lighting functionality. – The only problem for consumers is that none of these operate under a single umbrella. Each brand (pretty much) has its own custom software which is necessary for the ARGB aspect of the design to work correctly, or, at least as the user would prefer (beyond default settings).
Put simply, I wouldn't be surprised if a good few of you reading this have at least 2 different ARGB controlling software programs installed on your PC right now (Razer Chroma, Corsair iCue, Thermaltake TTPlus, etc.).
Following a report via Videocardz, however, leaked information from a Windows 11 preview built has strongly hinted that an upcoming update might be looking to solve this problem. Well, from the end-user aspect at least. – Yes, it seems that Windows 11 may be shortly set to offer its own integrated universal ARGB controlling software!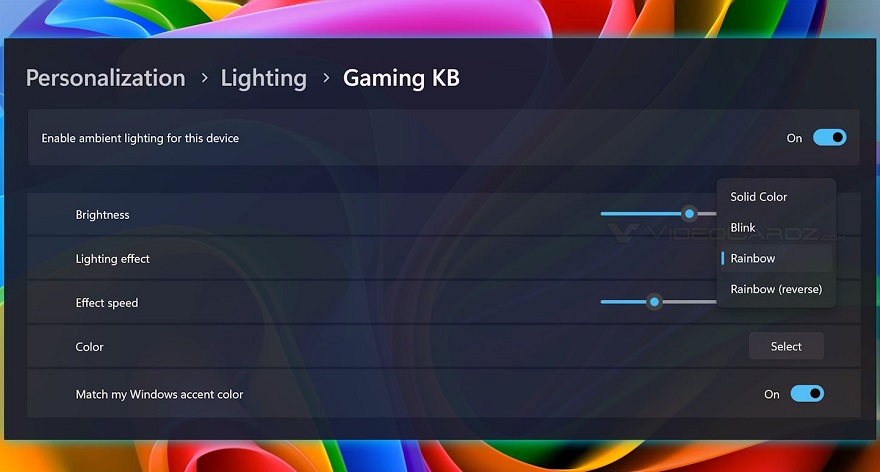 Windows 11 to Offer an Integrated Universal ARGB Controller?
The overall concept of the design, so far as we can tell from the images, suggests that this will offer a complete ARGB controlling hub for pretty much all of your connected devices. A move which could completely eliminate the need for having masses of third-party applications all gobbling up resources in the background.
Yep, a one-stop shop within Windows 11 to provide ARGB control and some basic customisation functionality.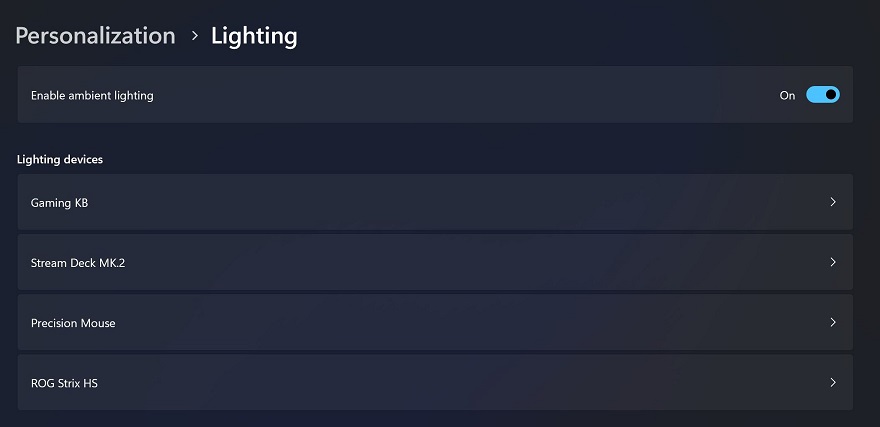 The only moderate downside to this is that it does appear that the overall 'customisation' options within this Windows 11 application are going to be significantly more limited than what you get through third-party software. And, as much as I'm personally not much of a fan of any of them, it's hard to deny that some of them do offer some incredibly detailed features for lighting control.
If you don't, however, care that much about having the aurora borealis blazing from your system, then this could undoubtedly represent an excellent program to check out. Well, presuming Microsoft does release it (which we suspect they will).
What do you think though? – Let us know in the comments!