Windows Vista Support Officially Ending
---
---
---
Bohs Hansen / 4 years ago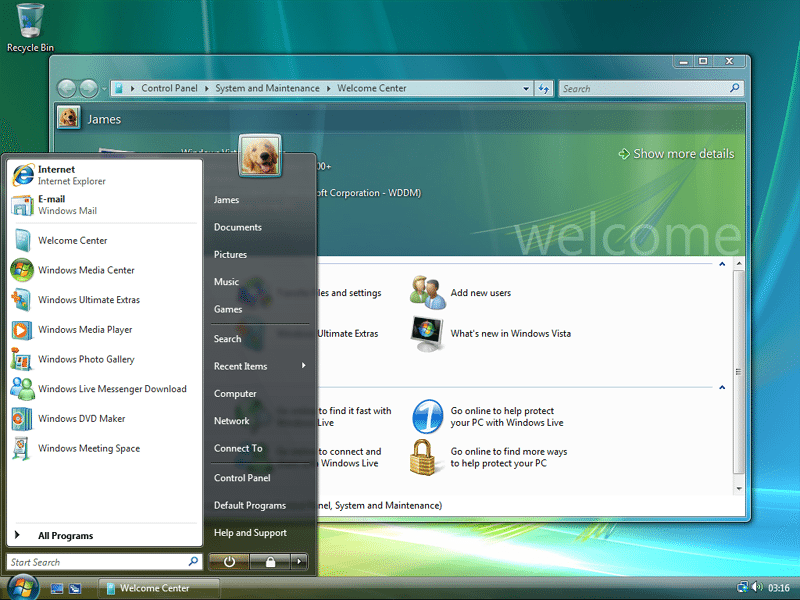 An era is coming to an end, and it is about time if you ask me. Microsoft is officially ending the support for Windows Vista on April the 11th, 2017 and from that day forward, users won't get any more updates, support, or fixes for the almost 11-year old operating system.
Microsoft has supported Windows Vista for over 10 years, but that time is over. Customers will no longer receive new security updates, non-security hotfixes, free or paid assisted support options, or online technical content updates from Microsoft. Instead, the company will focus those resources towards more recent technologies in order to deliver a better experience in those.
You can still continue to use Windows Vista after that date, but without further updates, you might become more vulnerable to security risks and viruses. Not only is the Internet Explorer 9 used in Vista no longer supported, but we also can expect other software vendors to abandon their last takes on Vista support now that Microsoft is ended theirs.
Microsoft Security Essentials download options already stopped for Vista, but users who already have it installed can continue to receive antimalware signatures for a limited time. Microsoft didn't specify the timeframe for this, but expect this to end soon too. You'd also generally be at higher risk for infection, even with anti-virus and anti-malware apps installed, with an operating system that isn't officially supported anymore and that doesn't get any more security updates.
Naturally, Microsoft is suggesting an upgrade to Windows 10 for those users, but you should make sure that your hardware is supported in Microsoft's latest operating system. Windows 7 is still a great choice too and preferred by many people despite the lack of modern features. So that's always an alternative.
Do you know anyone who still is using Microsoft's Windows Vista? Or is it already history for everyone prior to this support stop?