You Can Buy a Working Model of Jeff Bezos' Suspiciously Shaped Rocket!
---
---
---
Mike Sanders / 12 months ago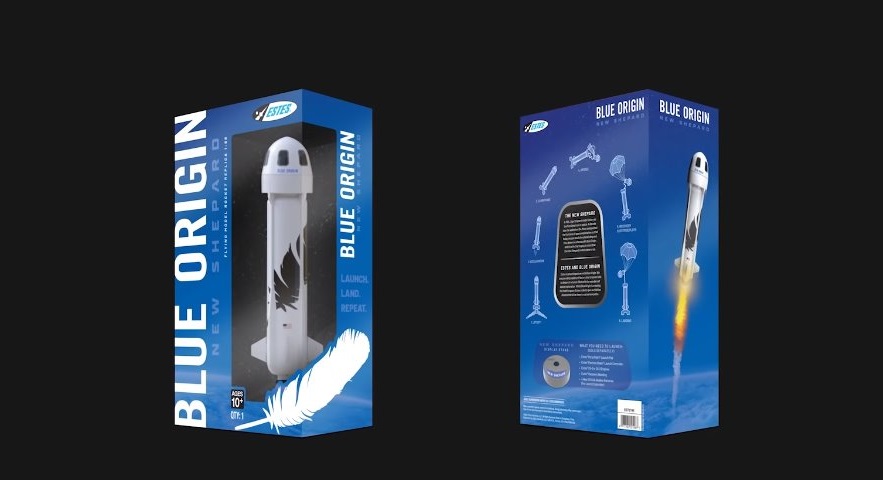 You may recall that last month Amazon CEO Jeff Bezos successfully blasted off into space on his Blue Origin rocket. You may also recall, however, that in terms of design, the spacecraft looked somewhat suspicious. Yes, similar to Baldrick's turnip, the Blue Origin was exactly the same shape…as a thingy!
Well, if you wanted your own slice of the Blue Origin rocket (make of that what you will), then nows your chance as a 1/66th scale model, that actually works… sort of, is available now to preorder!
Blue Origin Rocket Model Available For Preorder!
Representing an official partnership between Blue Origin and Estes, the Blue Origin model is available to preorder now and comes in one of two packages. For $69.99 you get just the model rocket which could potentially be utilised as a marital aid if you get bored of it just sitting on your shelf. Or for $109.99, you can also have a launchpad and kit thrown in to help launch it (probably about 30-40 feet) into the sky!
Named after astronaut Alan Shepard (albeit, based on its shape and size, they might as well have picked John Holmes), the official product description reads:
"In 1961, Alan Shepard became the first American in space. A decade later, Alan Shepard walked on the moon. He carved the frontiers of space exploration so that later we could pave the path. It's with that legacy in mind that the New Shepard came to be.

Blue Origin recently launched the first crew of astronauts aboard the New Shepard rocket. The historic flight brought Wally Funk, Jeff Bezos, Mark Bezos, and auction winner Oliver Daemen to the ranks of astronauts, and will continue to push the frontiers of manned spaceflight for years to come.

Get your own New Shepard for that perfect desktop model or to experience the excitement of launching it for yourself."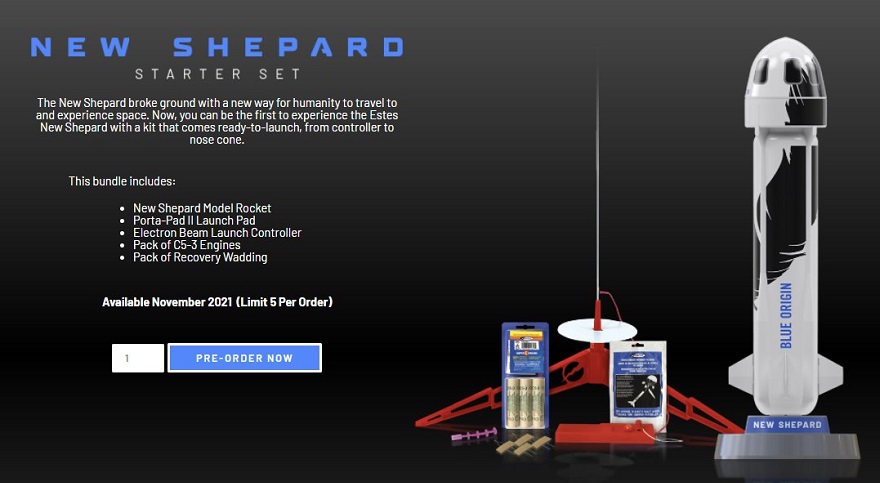 Where Can I Learn More?
The Blue Origin model rocket is available to preorder now with shipments expected to start around November this year. – If you do, therefore, want to learn more about this, or perhaps get your order in place, you can check out the official website (mostly safe for work) via the link here!
And with that once product launch, I think I've just filled by 'nob jokes' quota for the month.
What do you think? – Let us know in the comments!