World Record Pace GTA Run Ruined By Accidental Cheat Code!
---
---
---
Mike Sanders / 3 years ago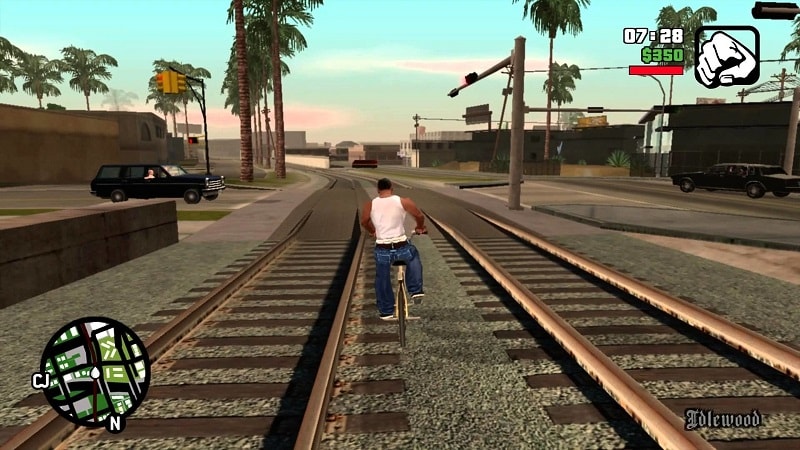 Speedrunner Fails World Record GTA Run By Accidentally Cheating!
Grand Theft Auto: San Andreas was a great game. Since the series switched to the 3D style (that we know all so well today) this was, arguably, the first game that got it really right. While the game is more than a little bit old now, it hasn't stopped it becoming one of the most popular games in terms of speedrunning.
One such person in the community is LelReset. A person who incidentally holds the current world record for the game. Well, while during a run which was set to break his record, he did something that was completely unexpected!
A Wild Helicopter Appears!
While during the run, LelReset started a fresh mission and set off in his car. In totally bizarre circumstances his commands accidentally hit upon the code necessary to cheat by spawning a helicopter.
Cheats were a huge part of the game for the vast majority of us who wanted a little helping hand getting across the finish line. In terms of speedrunning though, it's generally considered a no-no. While the cheat actually hindered his run rather than helped, the use of the cheat code (however inadvertently) effectively invalidated the run and destroyed his record time!
You can watch it happen in the video below! Just in case the Twitch video isn't starting at the correct time, feel free to skip ahead to the 7 hours 35-minute mark.
It All Went Downhill From There!
Despite the accidental helicopter cheat, LelReset continued with the run. Sadly (or fortunately?) it was all a bit downhill from there. By the time the credits came up, he was well outside his GTA record. Likely due to him (and the Twitch chat) being completely mind-blown by the accidental cheat!. The fact, however, that he just happened to accidentally hit upon the cheat code is certainly remarkable and, for us at least, highly amusing!
What do you think? How unlucky was this? – Let us know in the comments!