XFX FX7850 HD 7850 2GB Graphics Card Review
---
---
---
Ryan Martin / 9 years ago
Introduction
---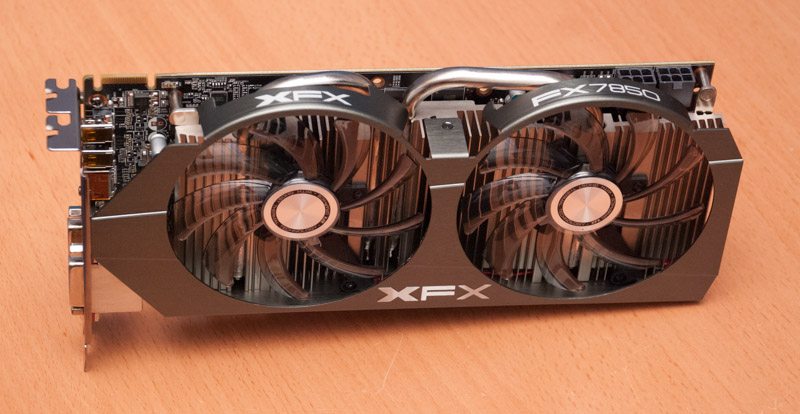 When it comes to AMD graphics cards XFX are one of the biggest vendors by far and are known for their loyalty to AMD. XFX have been a big player with AMD graphics cards since I can remember – which is probably around the early days of the HD 4000 series, though I am relatively young so some of you may remember their earlier cooperation with AMD. In terms of the HD 7000 series as of late the XFX style of graphics card is becoming more popular as XFX's competitive pricing and excellent warranty service is giving them the cutting edge over some other AMD AIB partners.
Today we have with us a relatively unique card because at the time of writing there is no XFX website listing or any retailers currently selling the specific card we have. We have with us an XFX FX7850 Double Dissipation 2GB card that uses a special dual 10cm fan cooling solution. The part number of this unit is "FX-785A-CEF V2.V" or "FX-785A-CE" for shortened reference. We are pretty sure that this card is an extension of XFX's budget "Ghost" series of HD 7850 coolers, as this information is on the products serial sticker, but the dual 10cm fans give it a more premium design that make it a bit more high end than the current XFX Ghost branded HD 7850s. While the card runs at stock clocks it does have a rather special feel to it that oozes from both the card and the bundle it comes with.
The box the product comes in is "unique" to put it politely, I myself think it looks a bit tacky. It points out the shining feature of this product which is a pair of 100mm/10cm fans to cool. This means it is using XFX's "Double Dissipation" style cooler. I have yet to see a HD 7850 with such a beefy cooling solution as it is normally reserved for more high-end cards, aka the HD 7870 and upwards.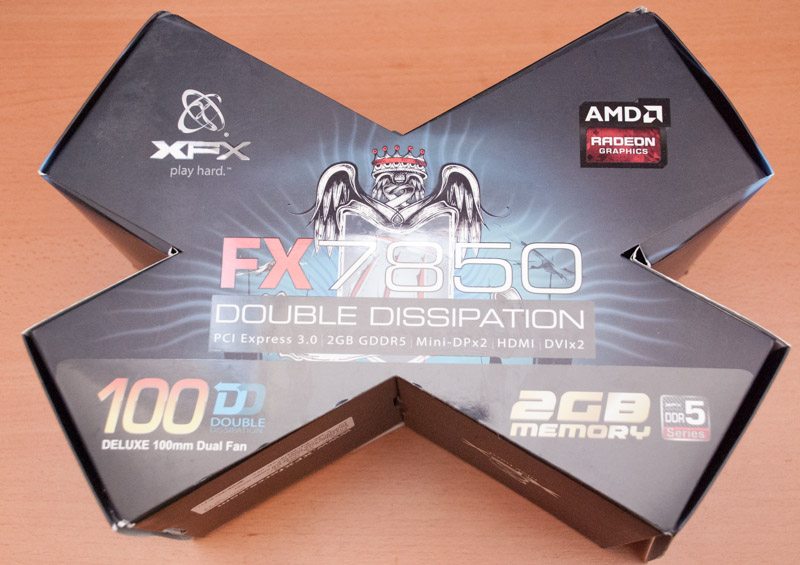 The back is filled with all of the marketing stuff that you'd expect to find on a graphics card box. These marketing selling points include solid core chokes, solid capacitors, a dust free fan bearing and up to 7 degrees cooler than the reference design – all good stuff.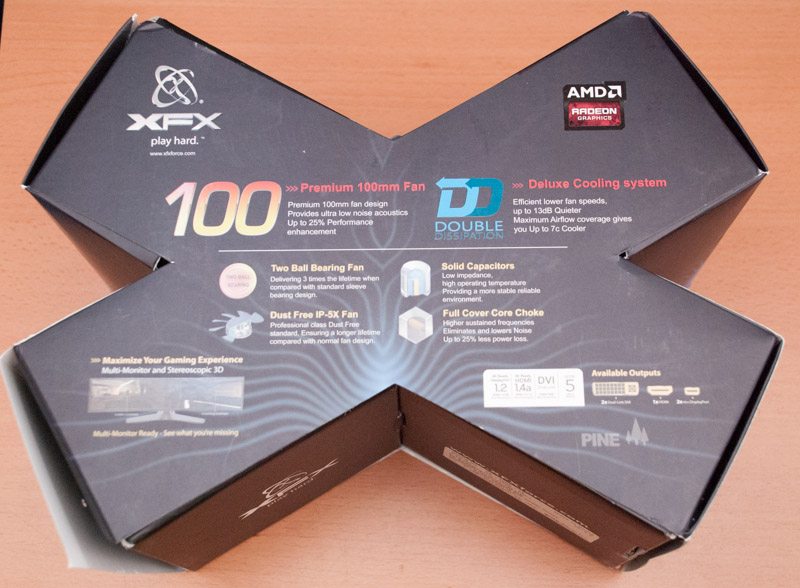 The XFX HD 7850 DD comes with quite a lavish accessory pack. Included is a Far Cry 3 coupon code for a free digital download, an XFX keyring and an XFX T-Shirt which for your reference is in size XL (but from my observations that appears to be "Chinese" XL which is like UK Large).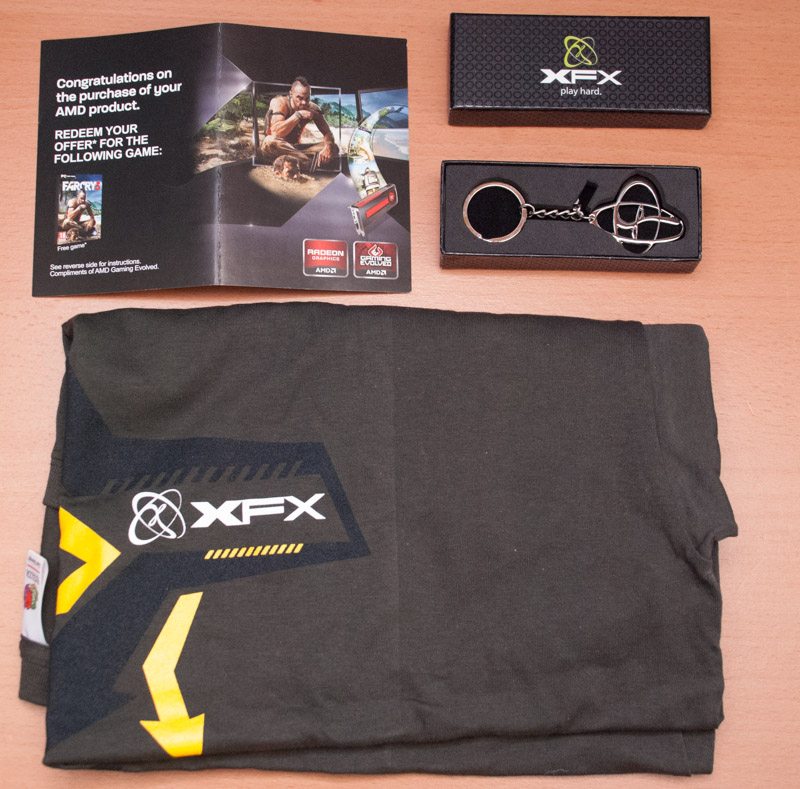 Additionally there is documentation and a driver CD.