XFX PRO 650W XXX Edition Power Supply Review
---
---
---
Ryan Martin / 8 years ago
Introduction & Packaging
---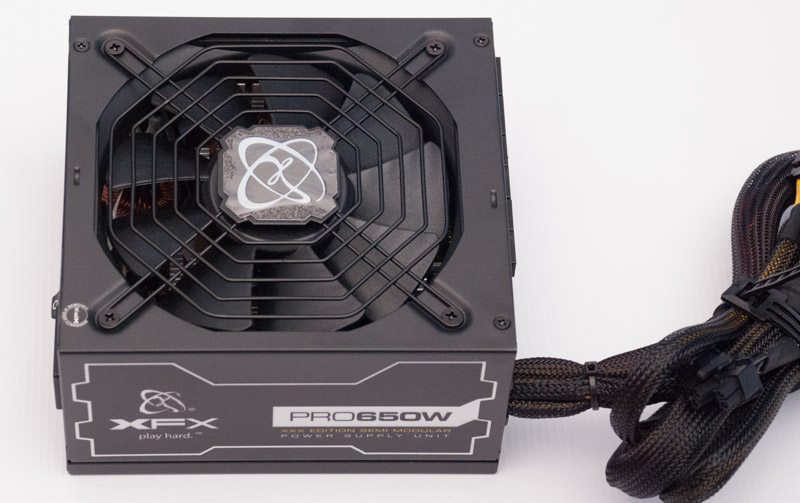 XFX's PRO series of power supplies are well renowned among the enthusiast community for their great performance and fantastic value for money. Anyone who's ever heard about XFX's current PRO series power supplies will know they are made by Seasonic – one of the primary reasons for their high build quality and great performance. The PRO series is divided up into three main categories: the Core Edition, the XXX Edition and the Black Edition. The Core Edition is 80 Plus Bronze with a non-modular design and is the cheapest, the XXX Edition is internally identical to the Core Edition but has a semi-modular design and so is a little more expensive. Finally the Black Edition is typically 80 Plus Gold, is fully modular, comes with a better fan and a hybrid fan option and is the most expensive of them all. To date we have reviewed the XFX PRO 650W Core Edition, the XFX PRO 750W XXX Edition and the XFX PRO 750W Black Edition. All three power supplies excelled in their own way thanks to XFX's competitive pricing and Seasonic's fantastic power supply quality and design. Today we have with us another XXX Edition power supply from XFX, more specifically the XFX PRO 650W XXX Edition. This power supply is targeting the more affordable end of the market with its modest 80 Plus Bronze certification and semi-modular design.
Packaging and Contents
The packaging details the single 12 volt rail design of this product as well as the 80 Plus Bronze certification and use of Japanese capacitors.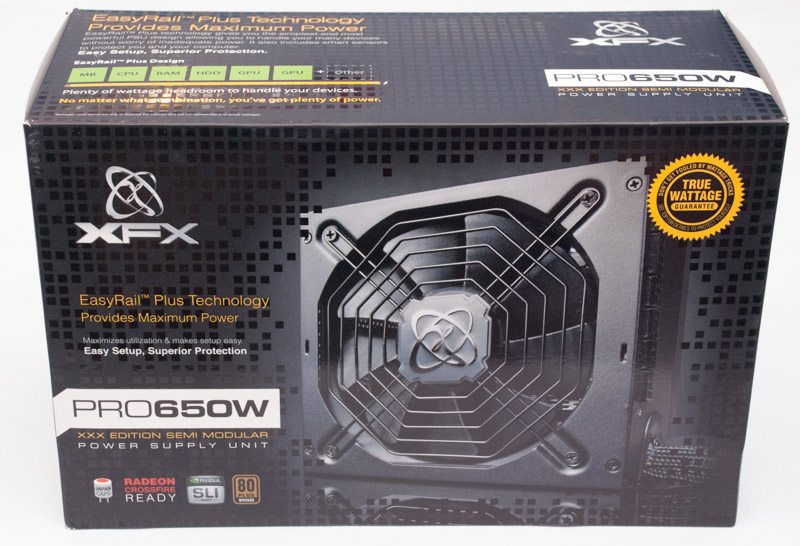 The back reveals an exploded view of the product and a detailed feature analysis.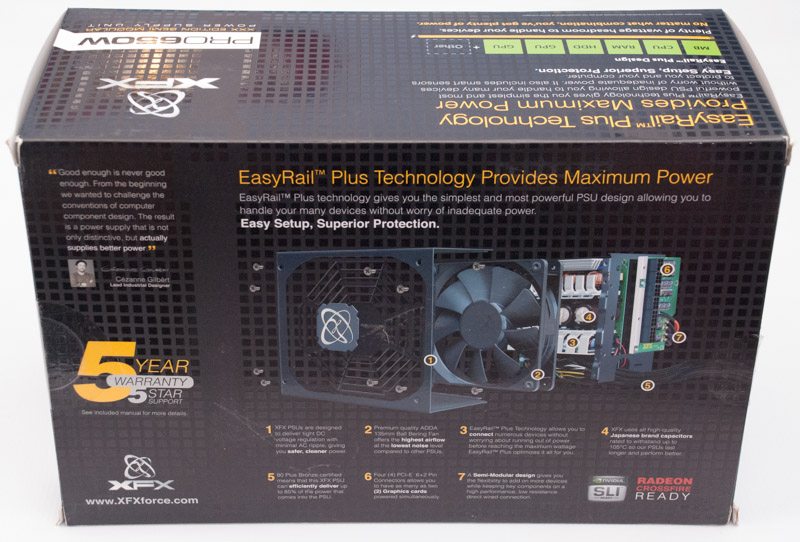 Included with the XFX PRO 650W XXX Edition is a users manual, UK power plug (connector will vary by region) and four silver screws for securing the power supply into your case.