XFX R7 250 Core Edition Passive 1GB Review
---
---
---
Ryan Martin / 9 years ago
Introduction, Specifications and Packaging
---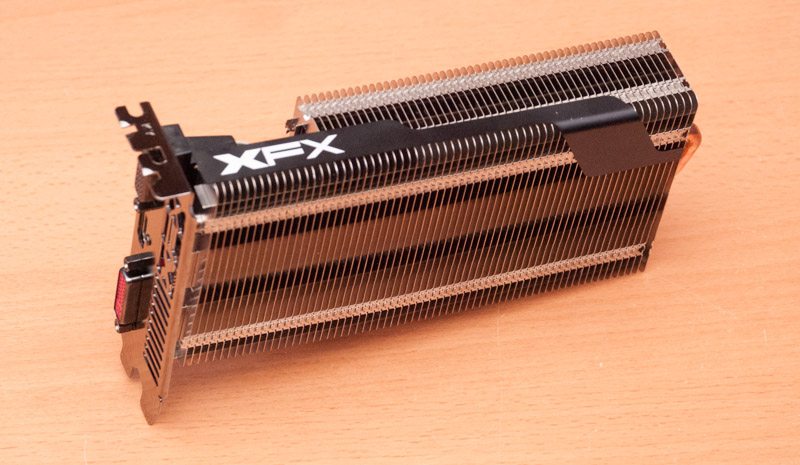 While the low-end graphics card market is fairly monotonous, passive graphics cards always make for interesting system builds and the XFX R7 250 we have here today this is certainly no exception. The R7 250 from AMD offers a surprisingly punchy amount of performance for quite a modest price of just $90 and with low power consumption. XFX's take on the R7 250 costs just $10 more than the MSRP and in return you get an awesome looking passive cooler but there is of course no factory overclock because taming heat is of the essence. XFX is targeting their R7 250 (R7-250A-ZLH4) at the gamer or HTPC user who wants a silent experience but with enough power to get involved with gaming or 4K playback. Unlike the R7 240 the R7 250 offers up almost twice the performance yet costs only $20 more, making it a viable gaming card for a user on a budget. The R7 250 does of course face stiff competition from the R7 250X which offers a substantial leap in performance for just $10 more but the R7 250 has the advantage of not needing supplementary power and being cool-running enough to facilitate a variety of passively cooled models.
Specifications Analysis
As we've mentioned the XFX R7 250 is clocked at stock speeds and is priced $10 higher. It is also worth noting that it uses only 1GB of GDDR5 which in my opinion is the best choice. XFX are not offering DDR3 models or variants with 2GB of VRAM which is a sensible decision – for this type of graphics card 1GB is ample. A technical detail worth noting is that XFX use the "new" Oland XT based R7 250, that is in contrast to the "old" Cape Verde Pro R7 250 which is based on the HD 7750. The HD 7750 variant is slightly faster but availability of these cards are quite scarce and so far I only see Sapphire offering Cape Verde Pro based R7 250s.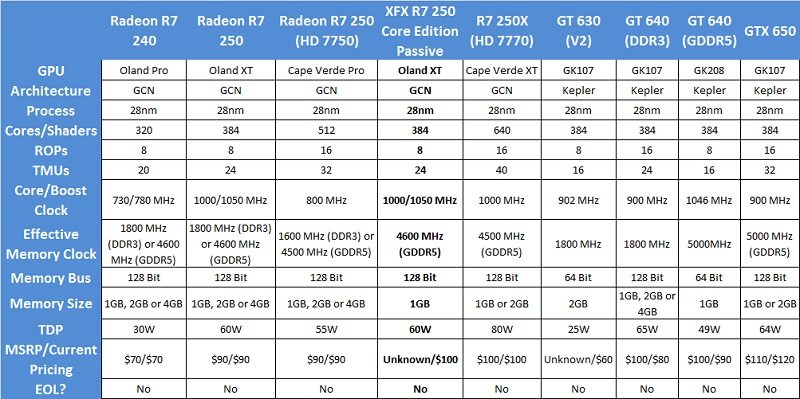 Packaging and Bundle
The packaging retain's XFX's usual styling and it points out the key feature – a passive 0 dB cooling solution with a 6mm heat pipe.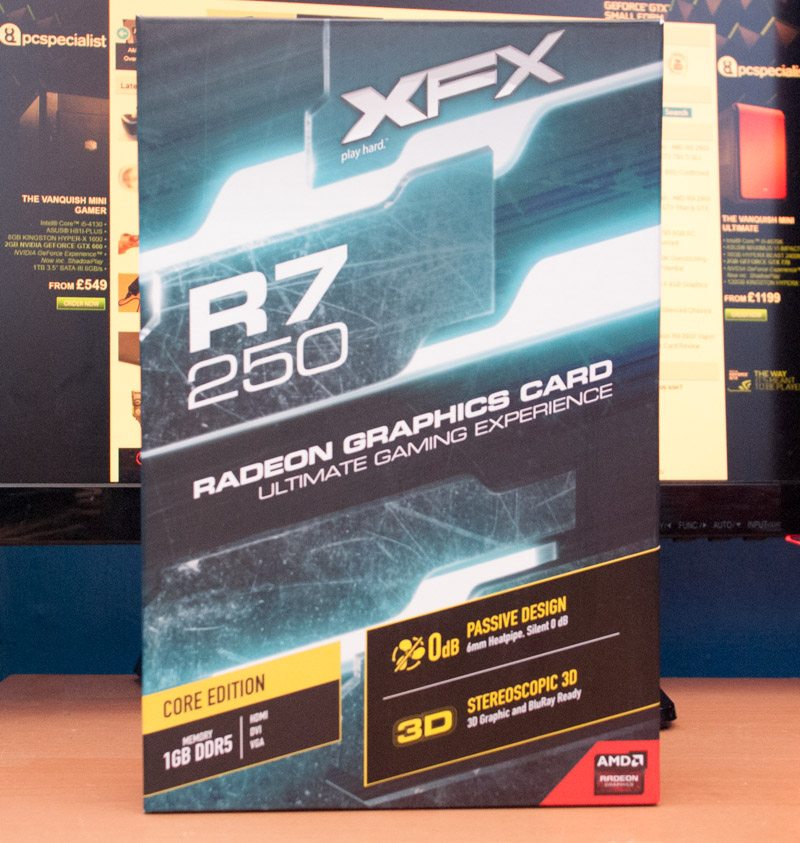 The rear details the card's features.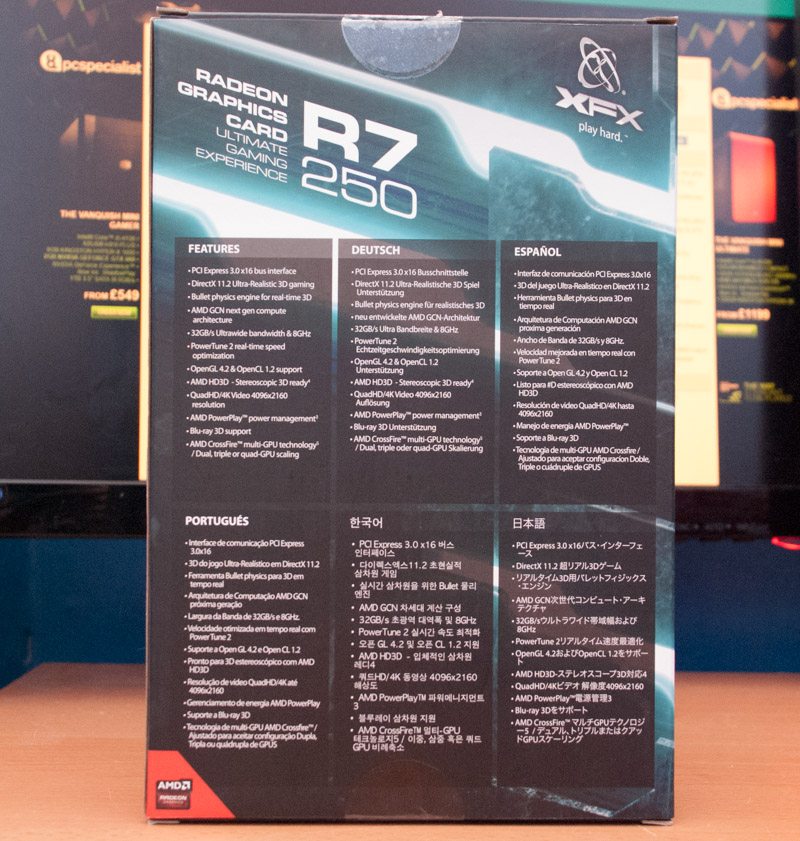 Included with this card is a variety of documentation and a driver CD. There are no adapters, brackets or cables.