XFX R9 280X 3GB Graphics Card Review
---
---
---
Ryan Martin / 9 years ago
Introduction
---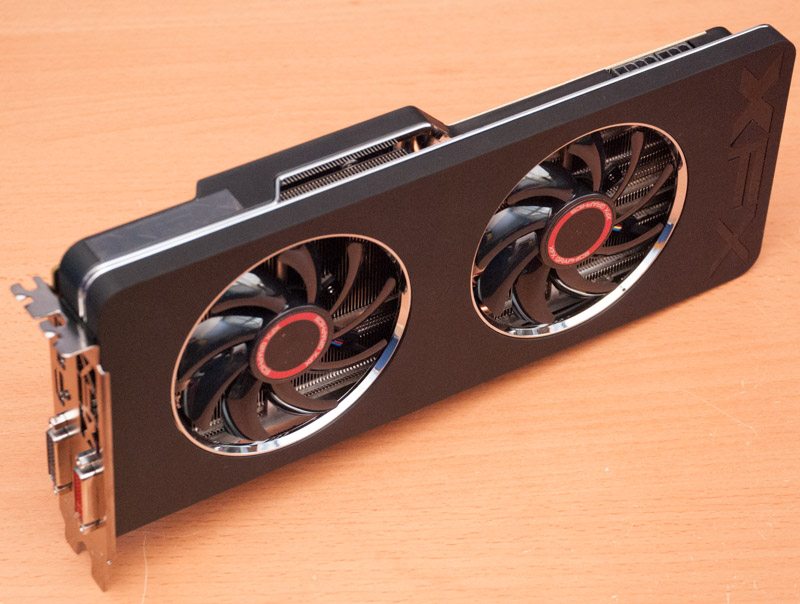 AMD's R9 280X was released a couple of weeks ago and for anyone who has followed AMD graphics cards since 2011 the R9 280X is a very familiar card – in effect it is just a HD 7970 rebranded with a reduced price. On launch day we had a review of the R9 280X to bring you and today we've got another R9 280X to look at, this time courtesy of XFX. The XFX R9 280X uses XFX's new Double Dissipation cooling solution with dual 100mm fans but it is also a Black Edition OC card which means the default clock has been raised from 1000MHz on the core to 1100MHz and from 1500/6000MHz to 1650/6600MHz on the memory. The new cooling solution opts for a sleek black aesthetic which contrasts with the sharp silver design of previous Double Dissipation coolers from XFX.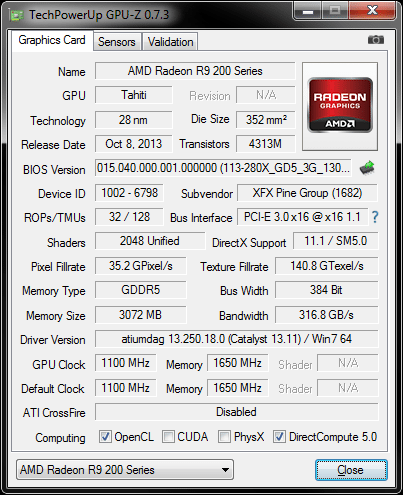 On the packaging XFX is keen to point out the three big features of this graphics card. Two of them are related to the cooling solution, the fact it uses the Double Dissipation cooling and that this is done with a pair of 100mm fans. The last part is interesting for overclockers and that is XFX have unlocked the voltage. This means overclocking should go further than normal, I have heard that the R9 280X is capable of around 1250MHz+ with voltage increases so we will be keen to test if that really is the case.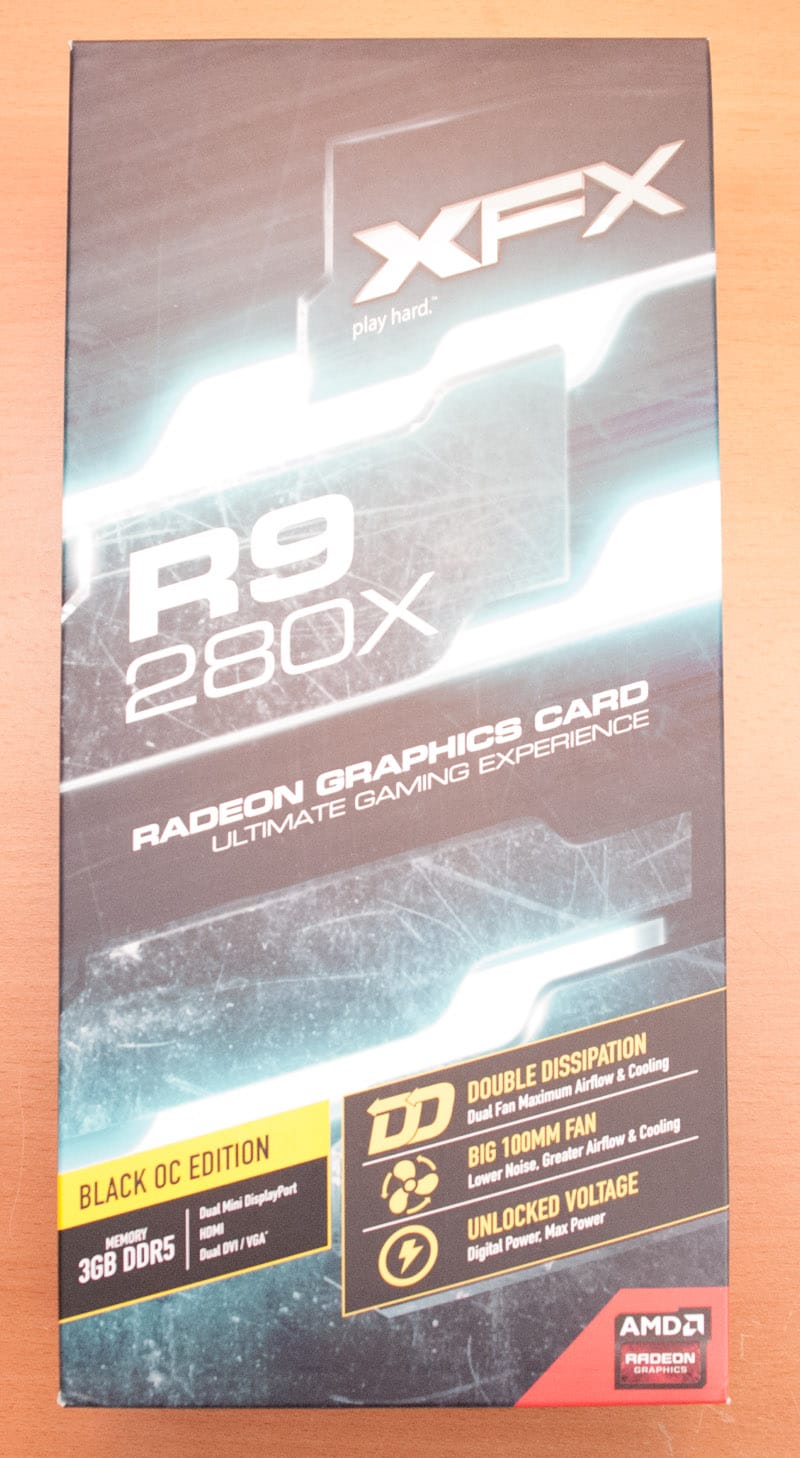 The back of the box gives a quick summary of the key features about the product.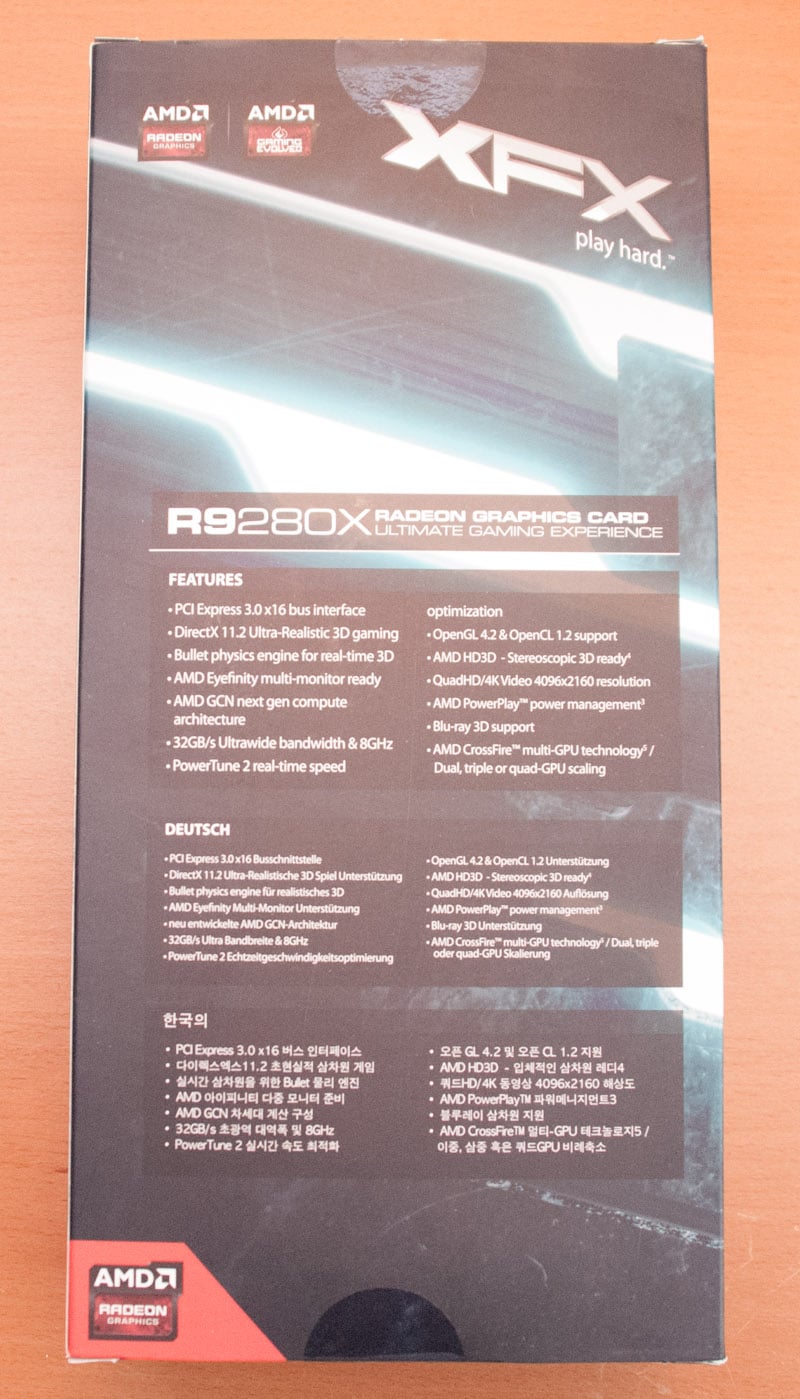 Included is a bunch of documentation and marketing material as well as some driver CDs.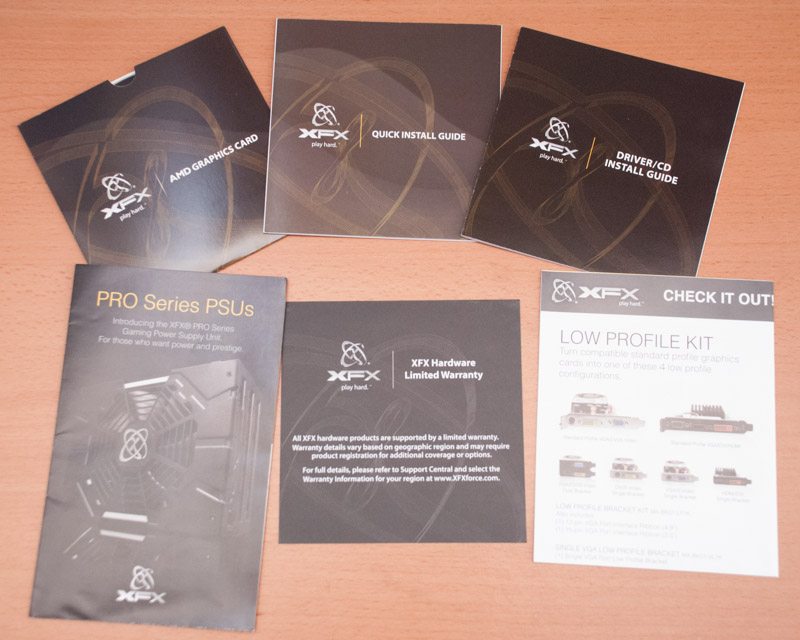 Accessories are basic and we've got a couple of power supply adapters, a CrossFire bridge and a warranty card with all your serial and part numbers on in case you need to claim your warranty for whatever reason.