XFX RX 480 GTR Black Edition Graphics Card Review
---
---
---
John Williamson / 6 years ago
Noise, Power Consumption and Temperatures
---
Noise
As previously mentioned, the graphics card's fans adapt to contrasting load scenarios and can even switch off completely. This allows for a silent desktop experience when browsing the web and engaging in other basic tasks providing other components emit very little noise. Once stressed, the graphics card's noise levels are exceptional and much quieter than the ASUS STRIX GAMING RX 480 OC. The volume hardly changes which means you can tune out to the RPM levels quite easily.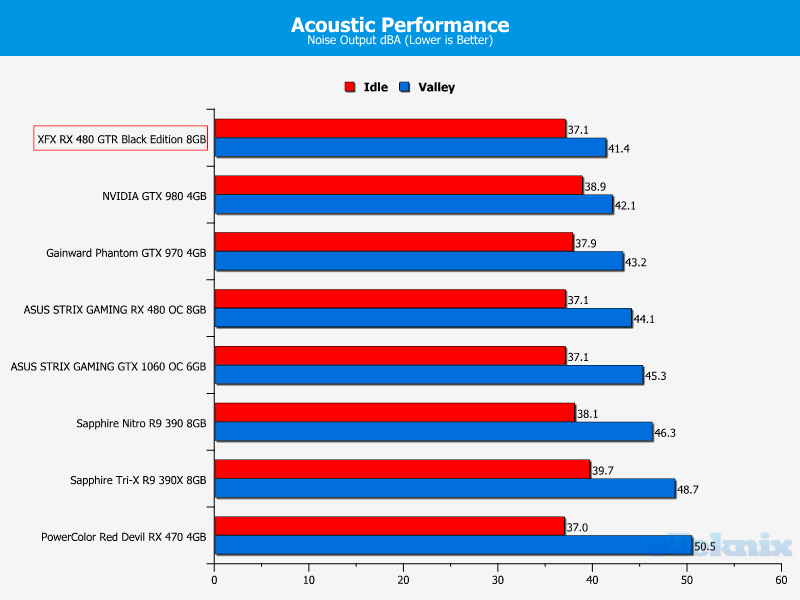 Power Consumption
The graphics card is extremely efficient and doesn't require a high-wattage power supply. Even though the total system consumption is higher than the ASUS STRIX GAMING GTX 1060 OC, it's not going to make a huge difference to your bills.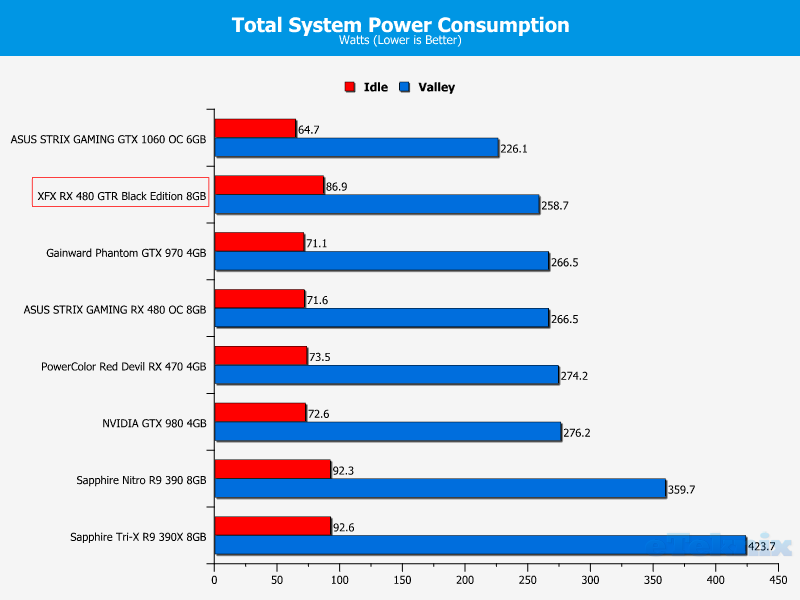 Temperatures
XFX's cooling solution is really proficient at dealing with the thermal loads and maintains a sub-70C average. This is well within the chip's operating window and a vast improvement on AMD's reference design which consistently hit a 90C delta.