XFX XTS 460W Passive Fully Modular Power Supply Review
---
---
---
Ryan Martin / 7 years ago
Introduction & Packaging
---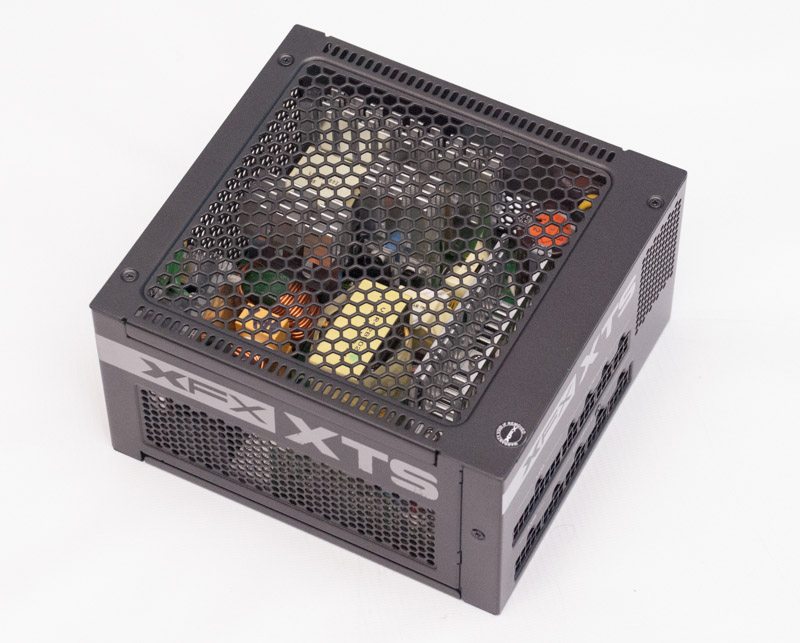 We recently reviewed the XFX XTS 520 power supply which was an 80 Plus Platinum, fully modular and totally passive unit. Today we have another power supply from XFX's passive XTS range and that's the slightly lower wattage XTS 460W model. There aren't too many differences between this 460W model and the 520W model other than we've got a few less watts to play with. On paper the XTS 460 offers the same 80 Plus Platinum efficiency, the same fully modular design and the same excellent build quality, thanks to Seasonic being the OEM responsible for this unit's production. If the XFX XTS 520 is anything to go by then this unit will have fantastic performance across the board with a fairly premium price tag to match, so let's begin this review by taking a closer look at the XTS 460.
Packaging and Contents
The packaging details some XFX power supply features such as the EasyRail technology which basically means everything comes on a single 12 volt rail. The XFX XTS 460 is Haswell ready as it has full support for the low power C6 and C7 sleep states.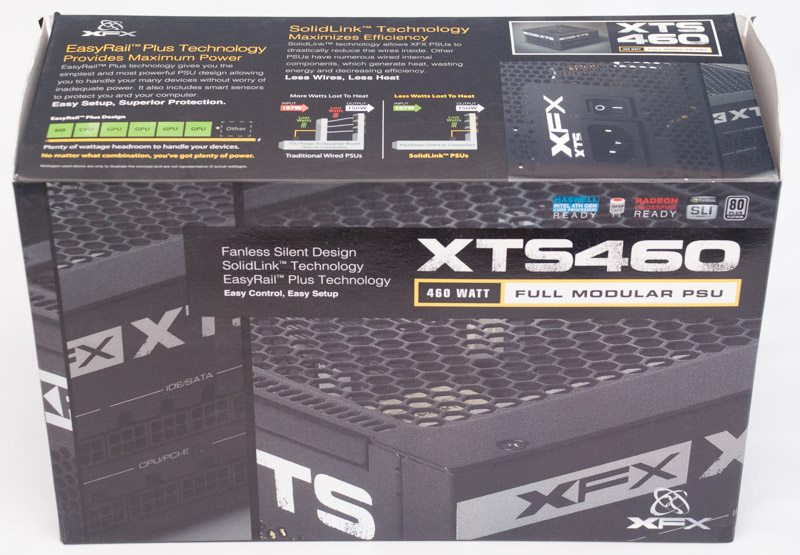 Around the back we get details about XFX's True Wattage guarantee which basically states that you can use the full 460W this power supply is rated for without any issues.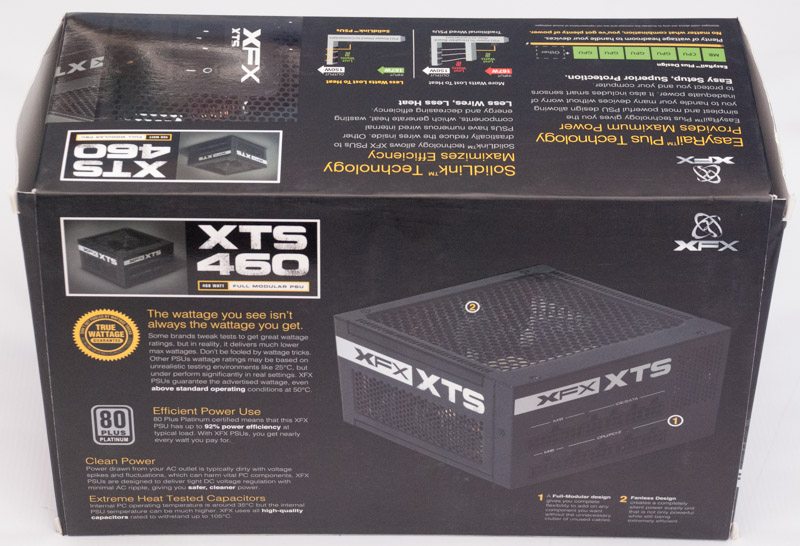 Included with the XFX XTS 460 is a fairly simple package: a user manual, some silver screws and a power cable for whatever region you buy it in.