Xigmatek HDT-S963F CPU Cooler Review
---
---
---
Andy Ruffell / 11 years ago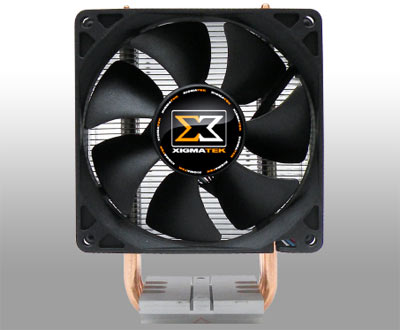 When purchasing a computer, you may have a view in your mind of what its use will be, but this will always differ from someone else's view. You may be a gamer whilst the guy next to you could be a novice user writing letters for work. Either way, it shows that computers have multiple uses.
There is one thing that you have in common though, and that is wanting to find the very best deal for the least amount of money and one type of user who knows this very well, is the modern day overclocker.
The overclocker is someone who will aim to get the very best deal; just as the average gamer would, but will then be set on getting the utmost performance from the parts they've bought. This is generally done by overclocking, which in short, means increasing the performance of a component from its stock values.
By doing this, it does mean that the component's speed will be increased, which normally means that more power is needed, thus generating more heat which sadly stock cooling can't handle that well.
Manufacturer's make their components to a certain specification, and make the cooling to fit into that plan too, but as soon as you start increasing the power and temperature, the stock cooling has a problem with keeping the temperatures at a reasonable level. This is where an aftermarket cooling device is necessary.
In today's market you are spoilt for choice when buying a CPU cooler, if your budget is £15 or £115 there will always be something out there for you, sometimes it may be in the form of air cooling with improved air flow over a stock fan, and some user's may go for the all-out water cooling or phase change products, but that all depends on how much stress they are willing to put their components under.
Xigmatek have been offering up computer cases, power supplies and aftermarket cooling products since 2005 and today we're looking at their HDT-S963F CPU cooler.