Xigmatek Octans Mini-ITX Gaming Chassis Review
---
---
---
Peter Donnell / 8 years ago
Introduction
---
Xigmatek is well known for their funky PC chassis designs and today seems like it will be no exception to that. Their latest chassis, the Octans, is designed for the mini-ITX gaming market. There's a lot of demand out there right now for smaller chassis, that are still just that little bit bigger, suitable for those that still want high-end graphics cards and other gaming hardware, but in a form factor that's not too difficult to pick up and transport; a popular requirement for those who visit LAN gaming events.
As you can see from the specifications below, the Octans comes equipped with support for ATX and SFX power supplies, a few hard drives, 300mm graphics cards, 140mm tall CPU coolers and a mini-ITX motherboard; basically everything you're likely to need for a compact gaming rig.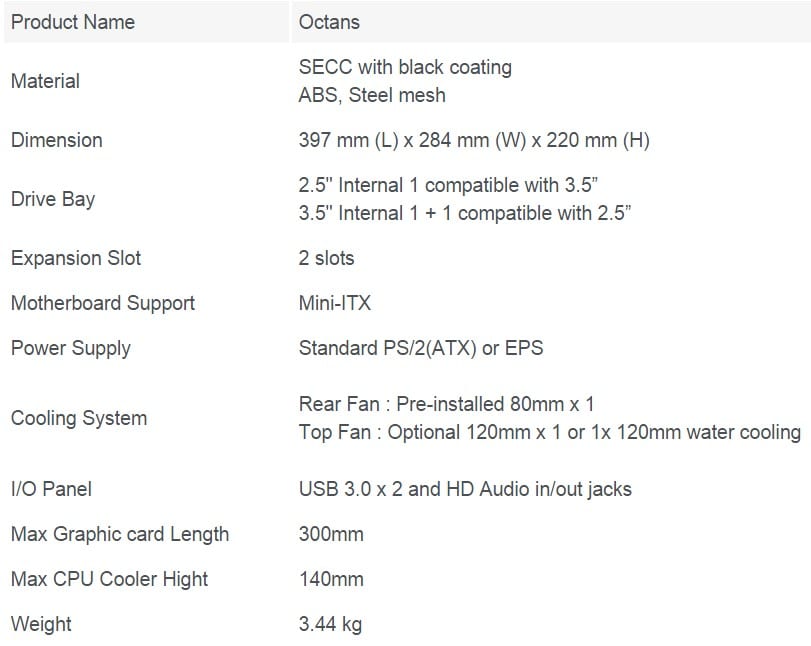 The Xigmatek Octans is certainly unique in terms of design, to my eyes, it looks like a bulky freighter from some obscure sci-fi series; not necessarily a bad thing. There are two ventilated sections on the left side panel, perfect for allowing airflow to your graphics card.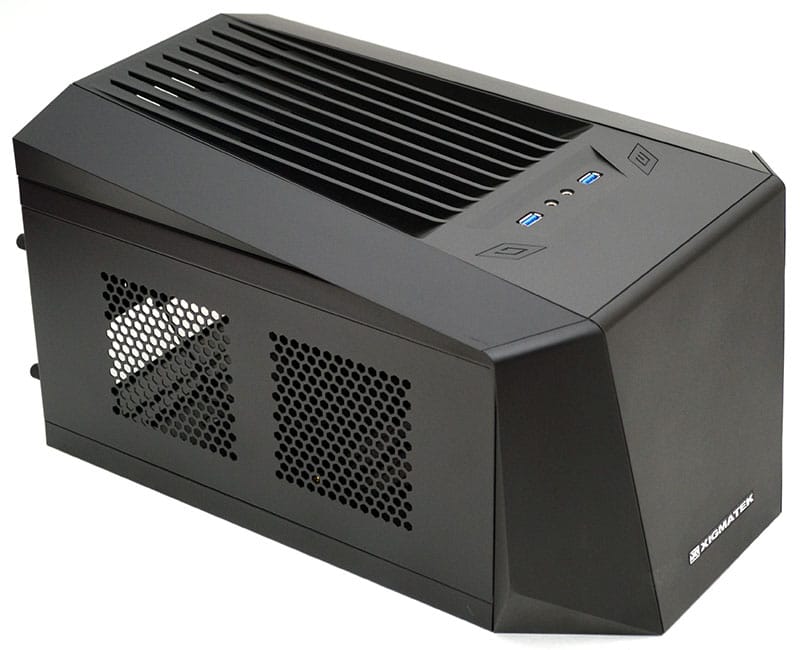 There's even more ventilation on the top, which comes with a funky fin-style design.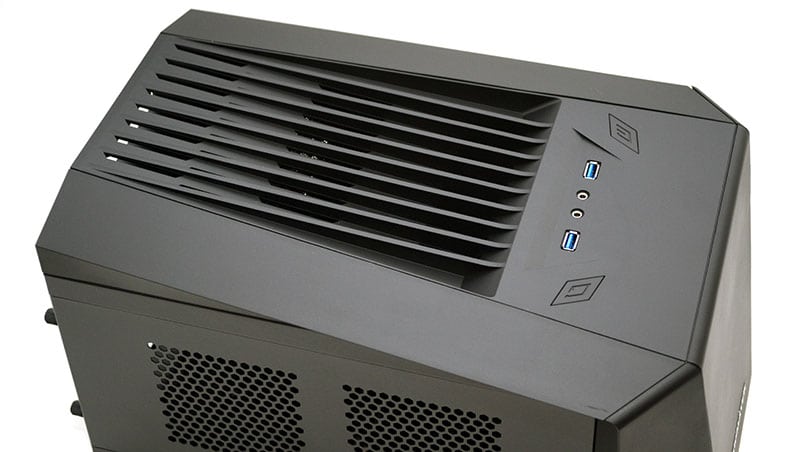 all the usual buttons are on the top, as well as a pair of USB 3.0 ports and HD audio jacks.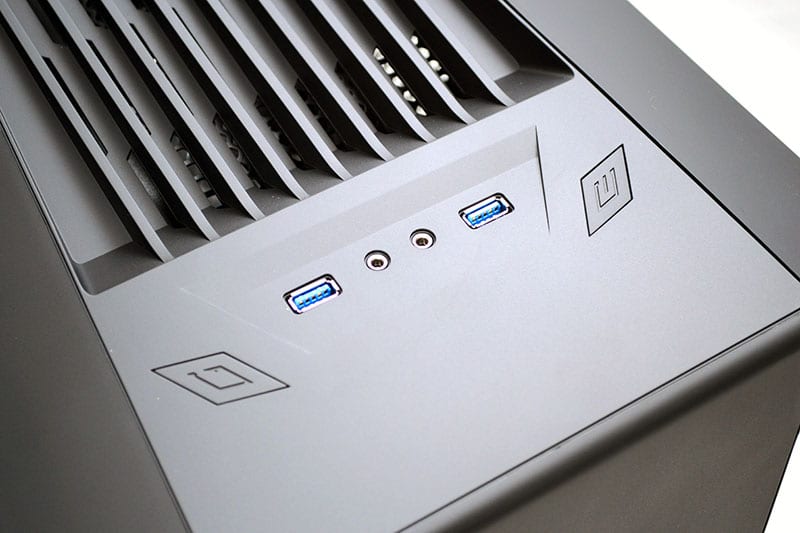 The front panel certainly looks menacing! It's slopes out at the bottom, giving the chassis a very unique appearance. There's also a funky orange triangle with an LED light behind it for the power light.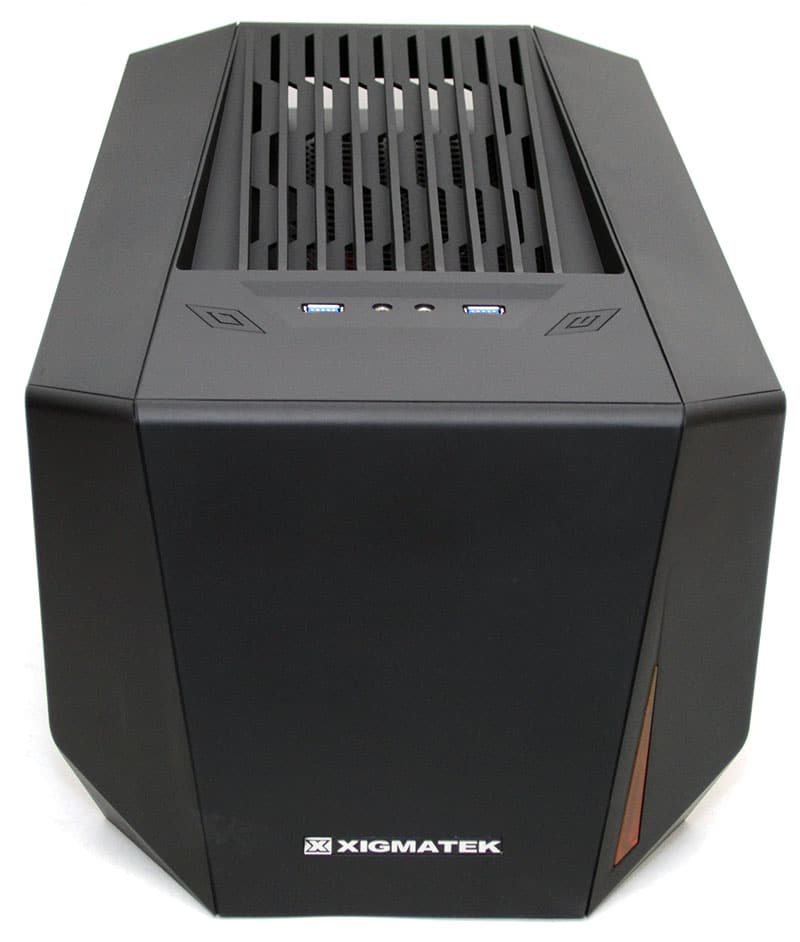 From the right, the chassis looks the same as the left, with two more large ventilation section.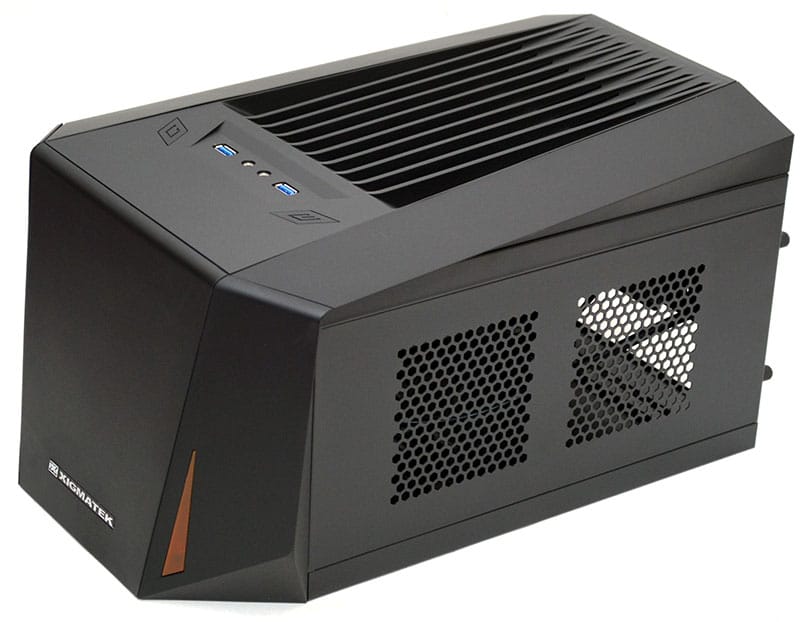 Around the back, you'll notice eight thumbscrews, removing these allows you to quickly remove the top, sides and bottom panels. There's a PSU passthrough cable/connector, as the PSU is mounted in the front of the chassis and you'll also notice a small 80mm fan is pre-installed.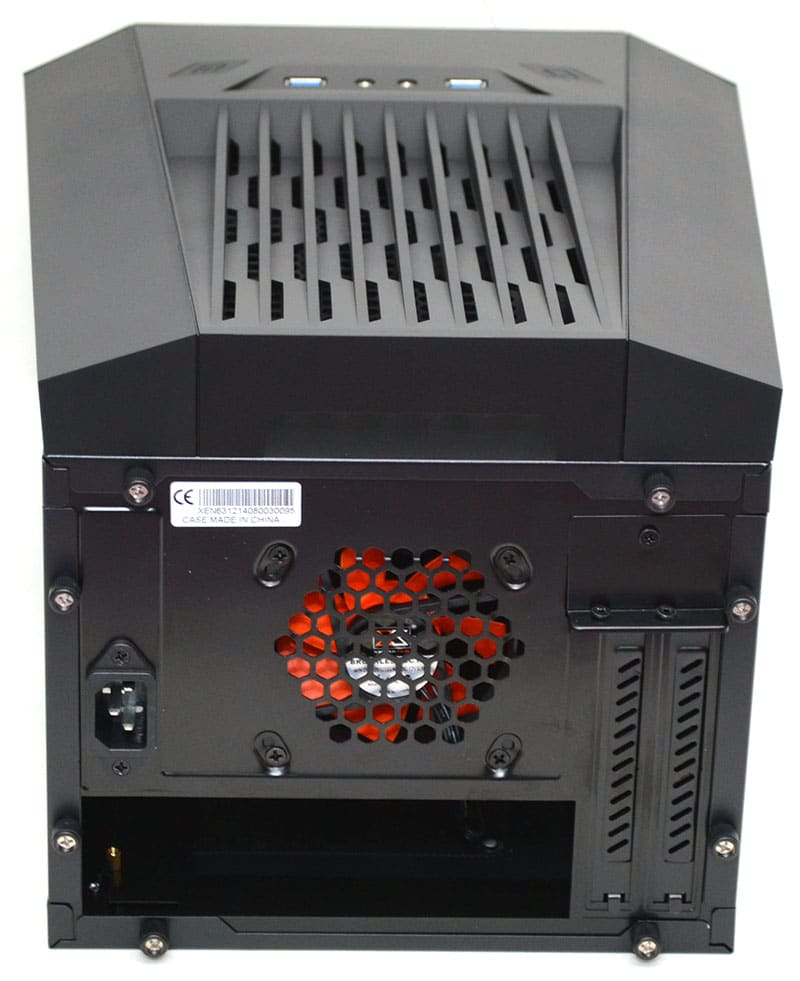 On the base of the chassis, there's even more ventilation; certainly not going to be an issue with airflow here!