XMG Unveil APEX Laptops Offering Up To Ryzen 9 5900HX & RTX 3070 Specs
---
---
---
Mike Sanders / 2 years ago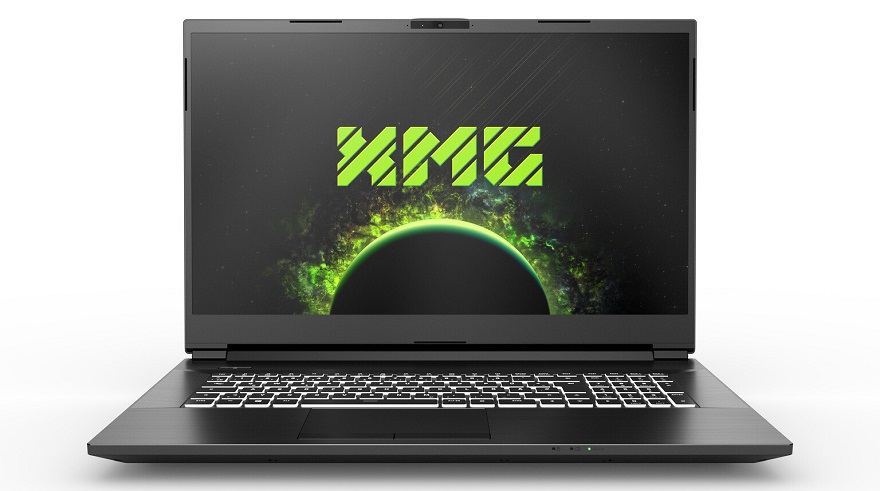 With the 15.6 and 17.3-inch XMG APEX gaming laptops, XMG is positioning a new model series below its own high-end range consisting of the NEO and PRO series. These new laptops combine mobile AMD eight-core processors up to the Ryzen 9 5900HX with NVIDIA GeForce RTX graphics cards up to the RTX 3070. The company is simultaneously introducing the XMG FOCUS, a new product series in the entry-level segment. Intel's Core i7-11800H and an NVIDIA GeForce RTX 3050 Ti offer decent gaming performance, while good connectivity and memory round off the overall package. All four new models feature an IPS display with 144 Hz.
Until now, the XMG APEX 15 in the older E20 generation represented uncompromising desktop CPU performance, with processors up to the Ryzen 9 3950X in a laptop. Although XMG is already working on a direct successor under a slightly different name, it is unleashing the XMG APEX 15 and APEX 17 of the M21 generation for the time being with the currently fastest eight-core mobile processors from AMD. The laptops are available with an AMD Ryzen 7 5800H as well as with the slightly faster Ryzen 9 5900HX from the 54-watt TDP class, as well as with an NVIDIA GeForce RTX 3070 or RTX 3060 in the respective maximum TGP configuration (RTX 3070: 125 watts plus 15 watts Dynamic Boost 2.0; RTX 3060: 115 watts plus 15 watts Dynamic Boost 2.0).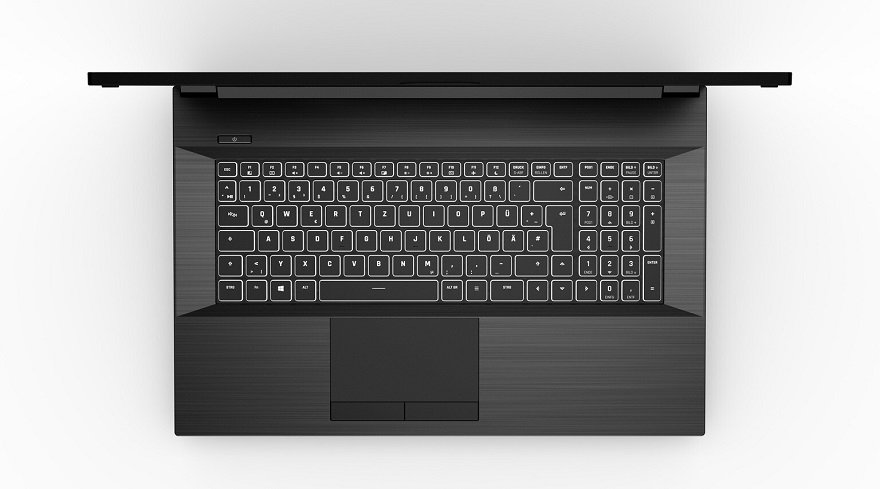 XMG Unveil APEX Laptops
Visually, the newcomers are characterised by an extroverted aesthetic, as evidenced by the confident design of the display lid, which in the case of the 15.6-inch model is crafted from aluminium, and the large air vents in the chassis. At 361 x 258 x 29 mm and 2.2 kg (APEX 15) and 396 x 262 x 32.4 mm and 2.5 kg (APEX 17), both models are comparatively robust. The laptops each integrate a viewing-angle-stable 144 Hz IPS display with Full HD resolution, a brightness of 300 nits and 90% sRGB colour space coverage, as well as a 49 Wh plug-in and thus exchangeable battery. In line with XMG's standard, there are two slots for up to 64 GB of socket-mounted instead of soldered DDR4-3200 RAM. For fast NVMe SSDs, APEX offers two M.2 slots with a PCI Express connection via four lanes each; due to the AMD mobile platform, this is PCIe 3.0.
Multi-monitor users or VR headset owners will find three external graphics interfaces, all of which are directly connected to the NVIDIA GPU. In addition to a Mini DisplayPort and HDMI output, the XMG APEX also offers DisplayPort via USB-C. The video interfaces are located on the back of the laptops, as is the 2.5 Gigabit Ethernet port. There are also three USB-A slots, a headset-compatible 2-in-1 audio jack, a separate microphone input and fast Wi-Fi 6. Both laptops feature a full-size keyboard with full numpad and multicolour backlighting (15 colours) as well as a Microsoft Precision-compliant touchpad.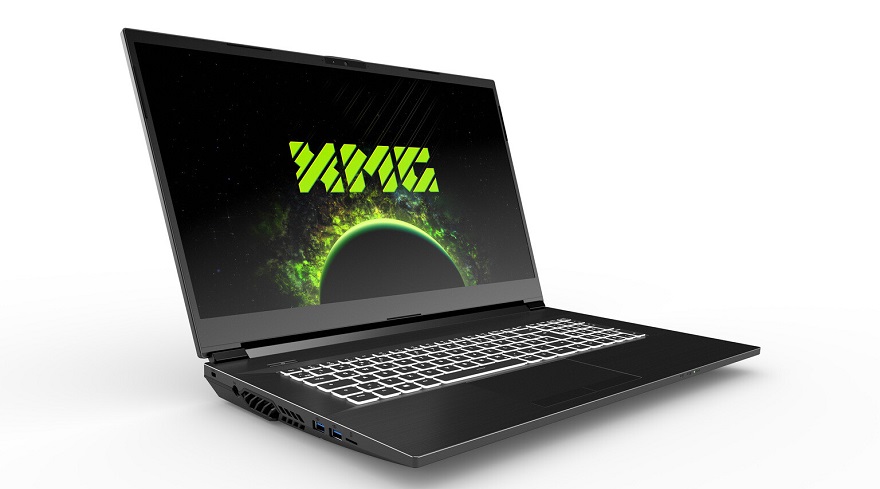 While the CORE laptops with an RTX 3060 have so far been the entry point to XMG's current 15.6- and 17.3-inch portfolio, the German-based company is now extending its lineup with a new model series, the FOCUS 15 and FOCUS 17 (M21). Just like the Intel-based versions of the CORE and NEO series, the FOCUS makes no compromises in terms of processor performance, offering the Core i7-11800H with eight cores and 16 threads. NVIDIA's ray-tracing-capable entry-level GeForce RTX 3050 Ti with a TGP of up to 75 watts (60 watts plus a maximum of 15 watts Dynamic Boost 2.0) is included as the discrete graphics card.
At 359.5 x 238 x 21.9 mm and less than 2 kg (XMG FOCUS 15) and 369.9 x 262 x 23.5 mm and 2.4 kg (XMG FOCUS 17), the laptops are slim and light for their size class. At the same time, they offer good memory expansion options: In addition to up to 64 GB DDR4-3200 RAM, they can hold an M.2 SSD connected via PCI Express 3.0 as well as a supplementary 2.5-inch SSD or HDD – a comparatively inexpensive solution for high storage volumes. The laptop chassis is characterised by a torsion-resistant base and a discreet, clearly structured design; avoiding excessive gaming elements. Only the LED backlighting of the full-format keyboard, with a key travel of 1.8 mm, separate numpad and large arrow keys, can be customised in 15 colours – if desired. The battery capacity is 49 Wh in each version.
On the connectivity side, the laptops provide three USB-A ports and one USB-C 3.2 Gen2 port. The latter does not integrate its own DisplayPort stream, instead, the FOCUS 15 and FOCUS 17 each feature a Mini DisplayPort and an HDCP-capable HDMI output. Both are directly connected to the Intel Xe graphics unit of the Core i7-11800H via NVIDIA Optimus, allowing automatic deactivation of the dedicated NVIDIA graphics card in office or web operation, thus reducing energy consumption and extending battery run-time. The network connection is either wireless via Wi-Fi 6 or via a Gigabit Ethernet port. Furthermore, the laptops feature a headset-compatible headphone jack and an additional, separate microphone input, as well as a full-size SD card reader.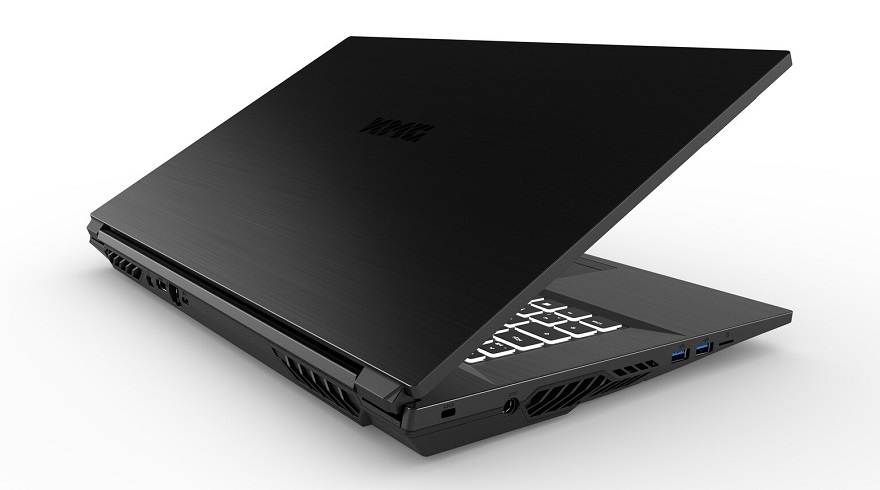 Price & Availability
The starting configuration of the XMG APEX 15 (M21) and XMG APEX 17 (M21) features AMD's Ryzen 7 5800H, an NVIDIA GeForce RTX 3060, 8 GB DDR4-3200 RAM, a 250 GB Kingston A2000 SSD and a Full HD IPS display running at 144 Hz. Prices are starting from €1,439 (APEX 15) and €1,479 (APEX 17). – Upgrades such as the AMD Ryzen 9 5900HX (€95, expected to be available from mid-November) or an NVIDIA GeForce RTX 3070 (€287) are available for an additional charge. Pre-orders are immediately available, with delivery expected from the beginning of October.
In contrast, the starting configuration of the XMG FOCUS 15 (M21) and XMG FOCUS 17 (M21), which can be freely configured at bestware.com, includes Intel's Core i7-11800H, an NVIDIA GeForce RTX 3050 Ti, 8 GB DDR4-3200 RAM, a 250 GB Kingston A2000 SSD and a Full HD IPS display running at 144 Hz. Prices are starting from €1,199 (FOCUS 15) and €1,239 (FOCUS 17). – Both laptops are available for order and delivery as of today.
For more information, you can check out the official XMG website via the link here!
What do you think? – Let us know in the comments!