Yeston Reveal Black And Pink AMD Radeon RX 590
---
---
---
Mike Sanders / 4 years ago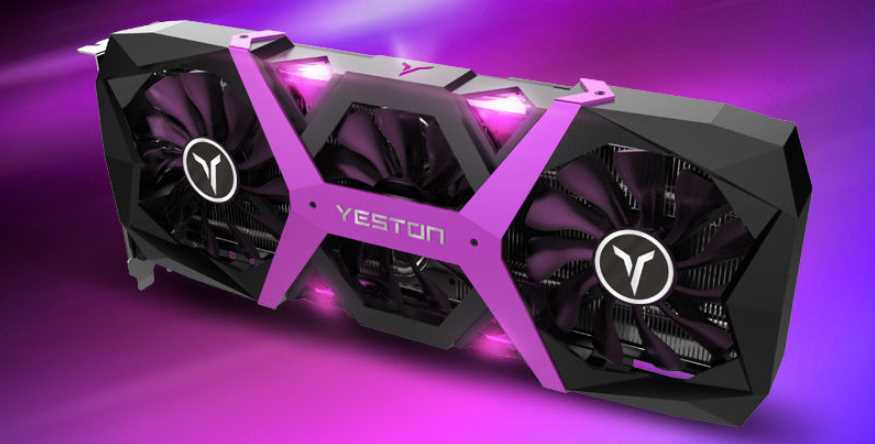 AMD Radeon RX 590
In terms of graphics card manufacturers, Yeston is probably a company that not many have heard of. Even here at the eTeknix office, while we are certainly aware of them, very few of their products pass our office doors. Not that, of course, we're not open to them sending us some samples if they want.
So, why have you never heard of them? Well, in a nutshell, they are a brand that trades almost exclusively within China. Yes, occasionally a product of theirs might come to the West, but it's not overly often. In terms of at least having a sneak peek though, images of the Yeston AMD RX 590 have appeared online and it is has a pretty fabulous design!
Why Pink?
Well, firstly you could argue that this is a 'hot pink', which is an entirely acceptable colour for a hardcore gaming system (not that regular pink isn't). The colour in China, however, simply represents love. I am actually informed that certain shops which have 'pink' decorations may offer you 'alternative services'. We won't go into that though!
Clock Speed!
In a report via Videocardz, the Yeston RX 590 comes with a 1545 MHz boost clock out of the box. In other words, this is a relatively impressive design. With it's pink LED lighting effects though, despite the fact that this is seemingly only going to release in China, I must admit to kinda wanting one of these for myself.
What do you think? Do you like the design? – Let us know in the comments!