YouTube TV Allows Live TV Watching Everywhere
---
---
---
Bohs Hansen / 6 years ago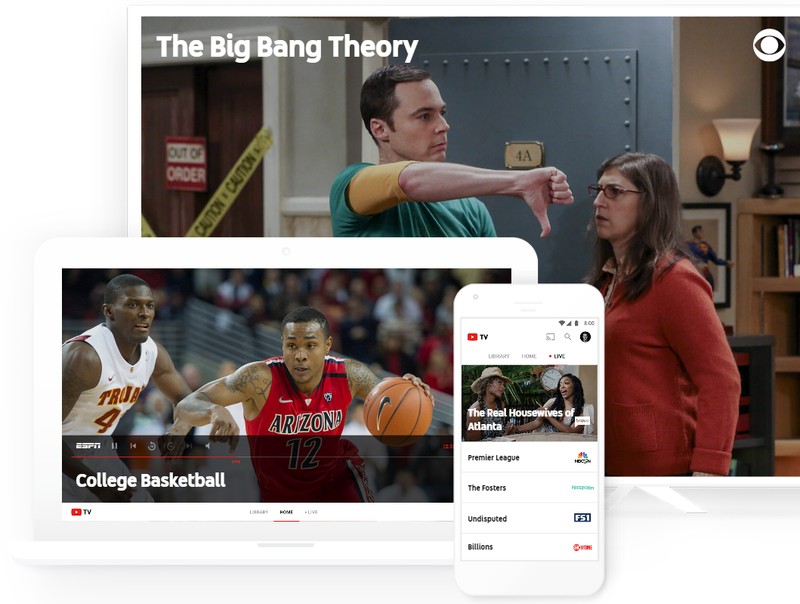 Traditional TV offers a few features that are hard to find in online services, that is until now and if you are lucky enough to live in the proper area. YouTube has launched a new service called YouTube TV and the name kind of gives the whole purpose away.
With YouTube TV, users will be able to watch the TV channels they are used to – but anywhere and from basically any device. Not only that, it also comes with included and unlimited online DVR for 9 months. With a service like this, you're no longer bound to the living room couch when you want to watch live events, sports, or even your favourite movies or shows. Grab the next best YouTube compatible device (browser) and get going.
Now the service isn't free, but it is a pretty fair price and about the same as most people pay for their cable connection. YouTube TV will set you back $35 a month and there is zero commitment. You can cancel the subscription at any time. One subscription will provide you with six accounts and three concurrent streams. The sad news in this is the availability: "YouTube TV will be available soon in the largest U.S. markets and will quickly expand to cover more cities across the country." [sic]
With a subscription to this service, you will get access to more than 40 networks and the ability to live stream TV from ABC, CBS, FOX, NBC, ESPN, regional sports networks and dozens of popular cable networks. So, you can watch Big Bang Theory and Empire as well as you can follow your favourite NBA or MLB teams.
The cloud DVR feature is really great too, especially for the price. Each of the six accounts per membership has their own cloud DVR with unlimited storage for 9 months. That should be enough time to catch up on the recorded content.
Let's hope it will be a success and rolled out to other parts of the world too – although we'd still run into geo-blocking and licensing issues and only get domestic available channels. But it is a step in the right direction. For now, you can check the availability on the official YouTube TV welcome page.