Zoostorm Stormforce 340 Gaming PC Review
---
---
---
John Williamson / 7 years ago
Introduction
---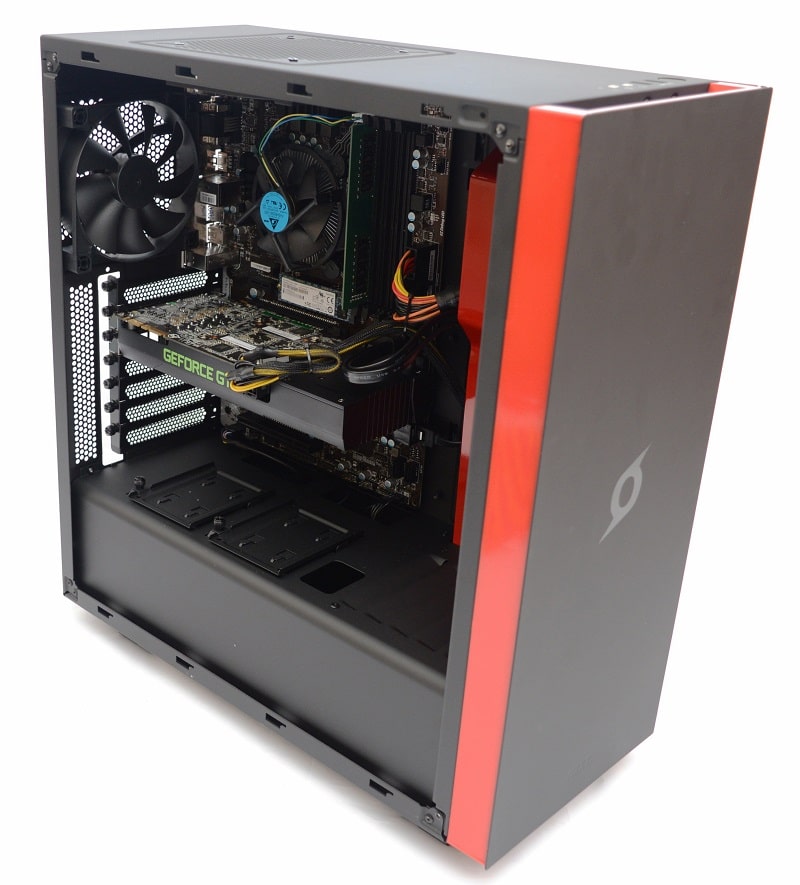 Zoostorm is currently the fourth largest system integrator in the UK and produces an impressive range of professional looking PCs to suit various price points. This includes compact HTPCs, touchscreen all-in-ones and extremely capable gaming rigs. Not only that, the company has a history in this sector spanning over 20 years which showcases their high level of expertise. It's even possible to compile a custom machine and choose from a large inventory of components. In my experience, Zoostorm excels in providing affordable solutions for users on a relatively restricted budget. This makes it a superb option if you're unsure about the building process and want a highly reputable company to construct something within a price range most mainstream users can afford.
The Zoostorm Stormforce 340 opts for a very competitive price point and potent specification which widens its appeal to a large audience. More specifically, the system utilizes an Intel Core i5-6500 processor, 8GB DDR4 2133MHz memory and GTX 970 4GB. There's also an M.2 boot SSD to make Windows behave in a quick manner and the 1TB mechanical drive is deployed for mass storage purposes. The FSP 500W 85+ rated power supply should allow for quiet operation although the non-modular design might hinder cable management opportunities somewhat. This entire build is housed in the highly revered NXZT S340 chassis and leaves a positive first impression. Given the balanced specification and low price point, could this be the perfect choice for console players moving into the PC gaming market? Let's find out!
Specifications
Name: Zoostorm Stormforce 340
Case: NZXT S340 Red and Black Mid Tower
Motherboard: MSI B150 PC Mate
Processor: Intel Core i5-6500
Processor Cooler: Intel LGA 1151 Stock Cooler
System Memory: 8GB Crucial DDR4 2133MHz CL15
Main Boot Drive: 128GB Sandisk M.2 Z400s SSD
Additional Storage Drive(s): 1TB Western Digital Blue 7200RPM
Graphics card: NVIDIA GeForce GTX 970 4GB
Power Supply: FSP 500w 85+ PSU FSP500-60HHN
Peripherals: N/A
Monitor: N/A
Optical Drive: N/A 
Wireless: N/A
OS: Windows 10 Home
Warranty: 12 Months
Price: £799.97
Packing and Accessories
The system is neatly packaged in a relatively compact box which makes it easy to carry around and ensures the courier adopts a gentle approach. Despite this, I'd prefer to see the chassis box protected by another layer to offer better protection against any large impact. Saying that, it's not a huge problem and damage is usually the result of bad luck.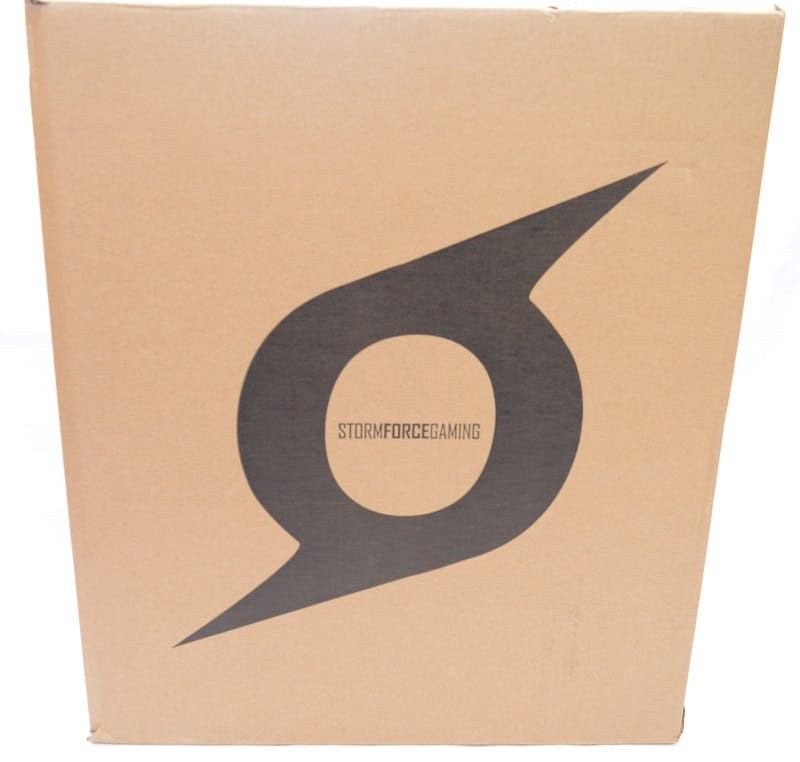 Any concerns about the packaging quickly subside when you realise that the top and bottom sections are cushioned by custom inserts. The top section covers the PC and reduces the likelihood of cosmetic damage occurring. Not only that, it adds rigidity to the box's structural integrity.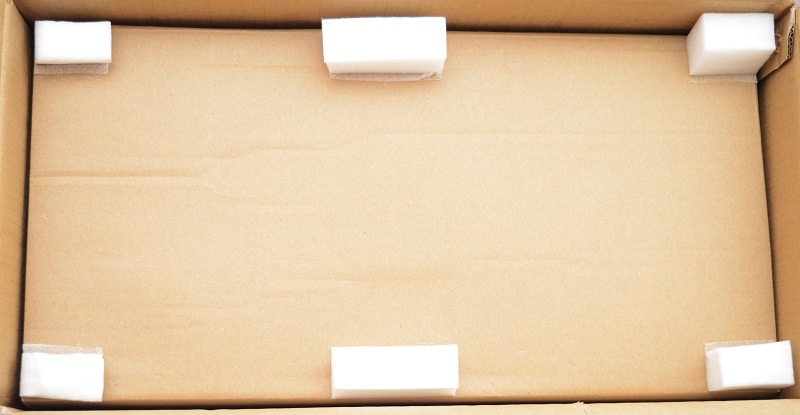 The bottom insert holds the system perfectly in place and prevents it from moving around during transit.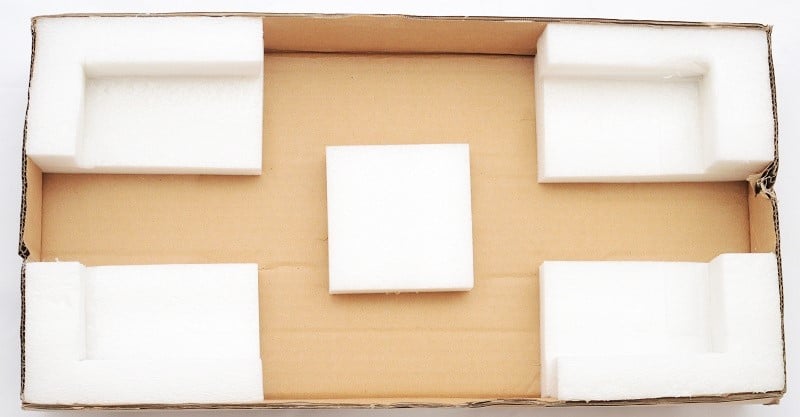 Zoostorm include a warning message reminding customers to remove the packaging material from the system before powering on. This emphasizes the company's attentive approach and focus on user satisfaction.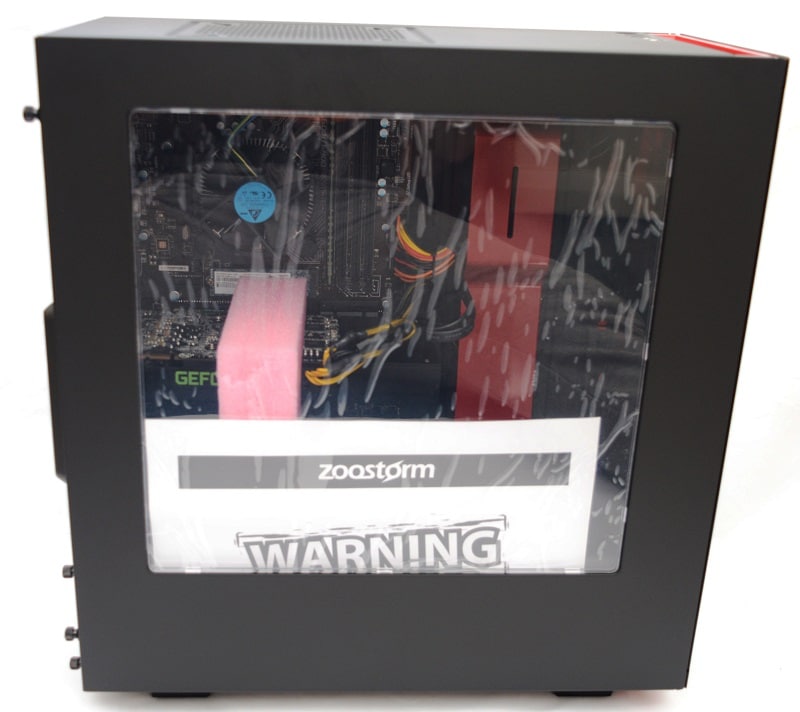 The graphics card is protected with a durable foam insert although I'm not entirely convinced how much of a difference this will make. Instead of a single foam piece, Zoostorm should be employing a foam pack which covers various components including the CPU cooler, graphics card and memory. Thankfully, this can easily be changed and won't impact on the unit's retail price.
In terms of accessories, the system is bundled with a thank you note, component documentation, driver disk, AC adapter, molex adapter, case accessories and DVI to D-Sub adapter.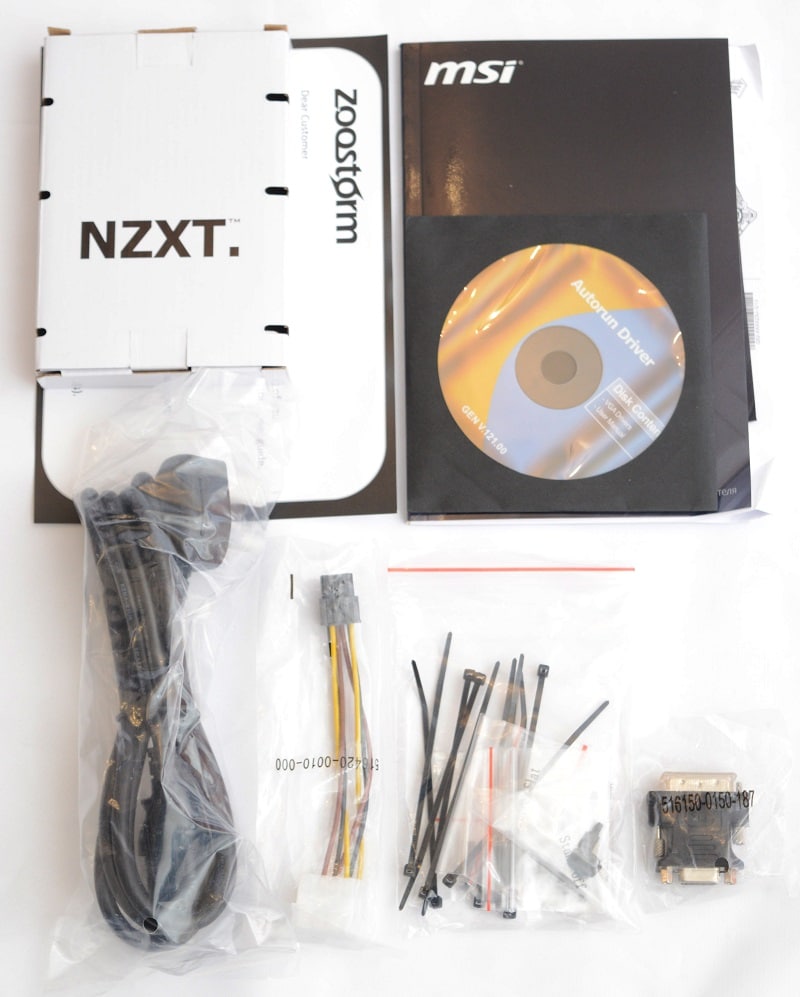 CPU-Z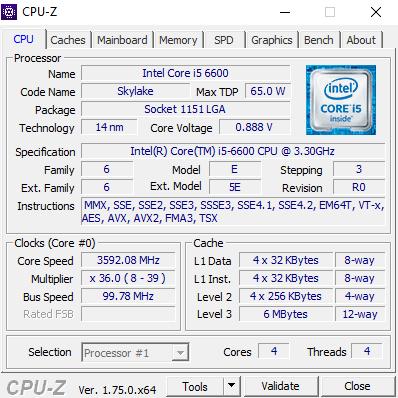 GPU-Z