Zotac CI321Nano Barebones System Review
---
---
---
Ryan Leiserowitz / 8 years ago

 
Introduction
---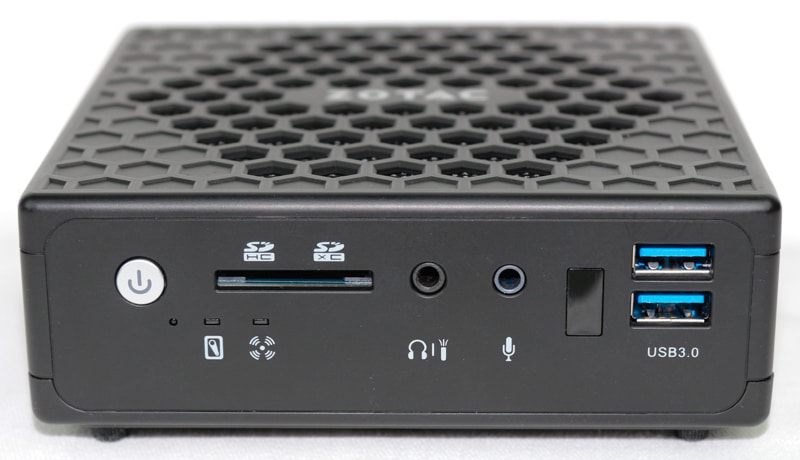 Today we are taking a look at one of Zotac's latest ZBOX CI321 nano barebones system that is packing a dual-core 2961Y CPU. Something that makes this CI321 nano stand out of the crowd is that it carries dual Gigabit LAN and is completely silent with its passively cooled design. With the inclusion of an onboard IR receiver, this makes it an interesting option for a silent HTPC. With it being a barebones kit, you can use some memory or 2.5″ drives that you have on hand to keep the final build costs down. There has been a lot of growth in the mini PC market and Zotac has been in it for a long time with its ZBOX lineup.
Specifications
Name: ZBOX CI321 nano
CPU: Intel Celeron 2961Y (2C/2T, 1.10 GHz, 22nm, 6W)
RAM: User Supplied – We tested with Crucial Ballistix 2x4GB DDR3-1600 9-9-9-24 1T 1.35v 
SSD: User Supplied – Crucial MX200 SSD 250GB
GPU: Integrated – Intel HD Graphics
LAN: dual 10/100/1000/Gigabit Base T
WLAN: 802.11a/b/g/n/ac Built-in Bluetooth™ V4.0
I/O: 4x USB3.0, 1x USB 2.0 , 1x HDMI, 1x DisplayPort, Headphone-out, Microphone in, 2x 1Gb LAN
OS: Supplied Barebones, Windows 10 preview used in this review
Warranty: 1 Year
Price: $149.99
Retail Packaging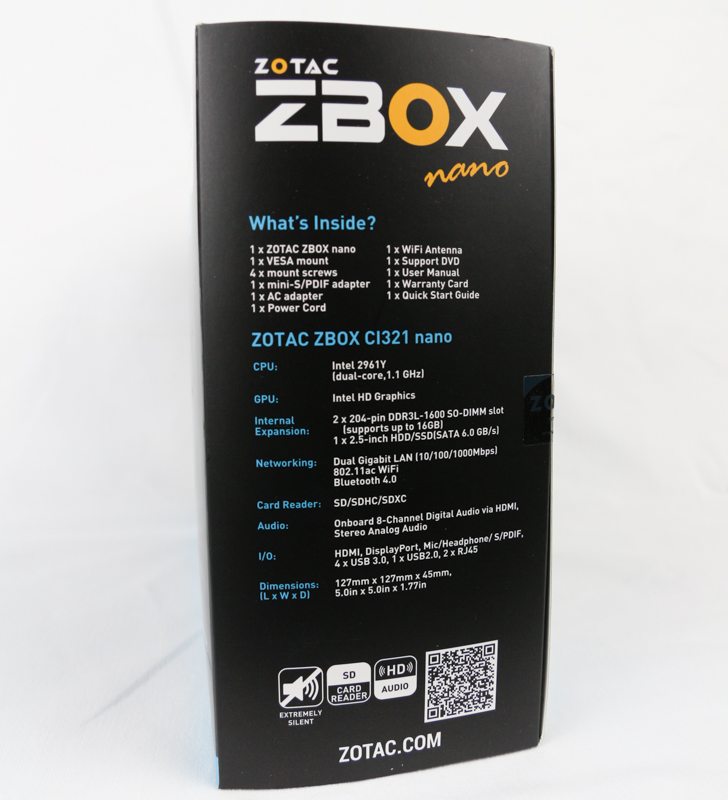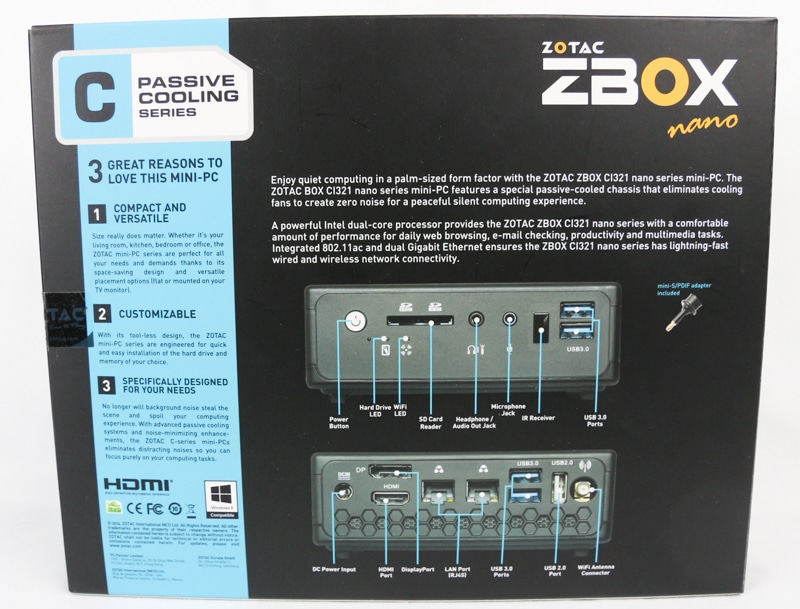 Printed materials that the CI321 comes with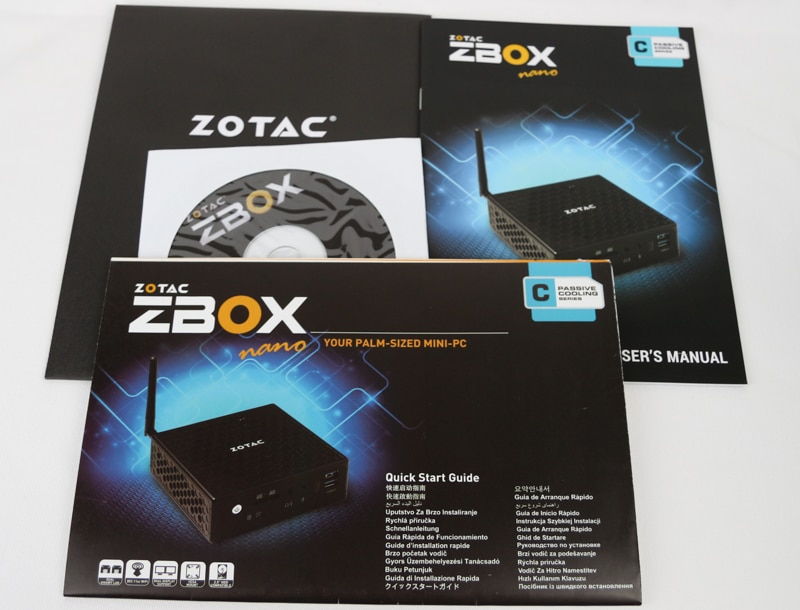 The hardware that you get with the CI321 allows you to mount the unit via the VESA mount of a monitor or TV. You also get an optical audio adapter for use with a Toslink connection, a dual band WiFi antenna, and screws to mount your 2.5″ SSD or HDD.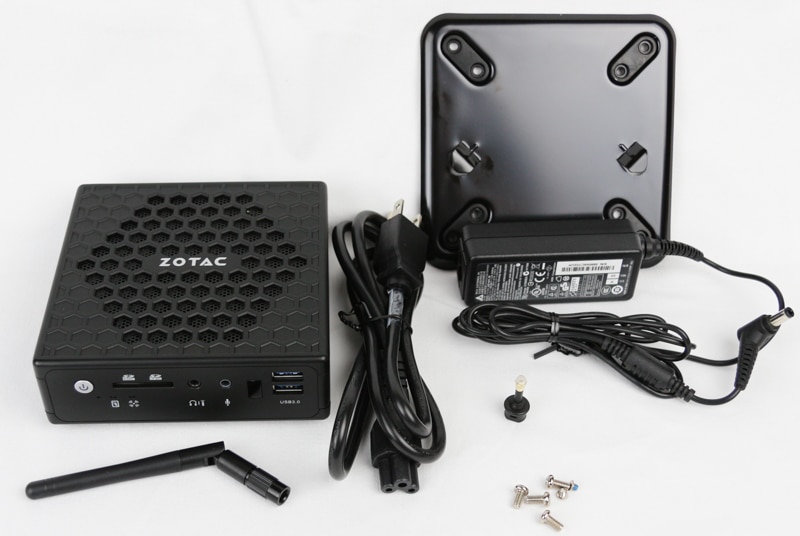 CPU-Z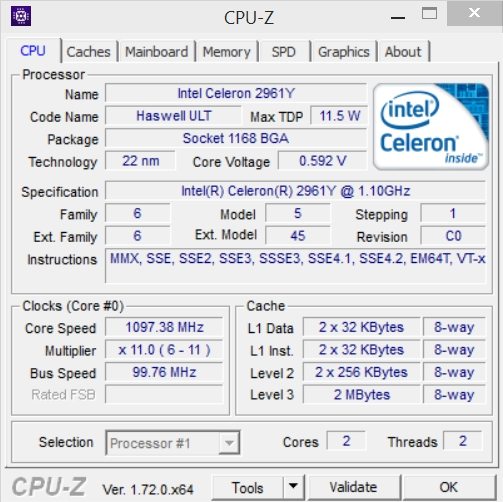 GPU-Z